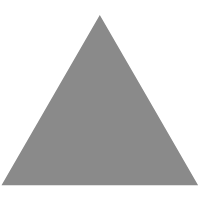 0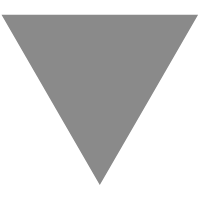 16 cool AI websites you might not have known about
source link: https://uxplanet.org/16-cool-ai-websites-you-might-not-have-known-about-adb78619d379
Go to the source link to view the article. You can view the picture content, updated content and better typesetting reading experience. If the link is broken, please click the button below to view the snapshot at that time.
16 cool AI websites you might not have known about
Source: unsplash.com
Put together 16 crazy AI websites that can help you change your voice, create unique colour palettes, and convert text into animations in seconds.
Choose what you need for work, social media, and unique content creation.
When you need to articulate your thoughts but can't, or the wording seems awkward, try WordTune.
All you have to do is write down your thought and then choose a well-constructed sentence from the suggested options. Here's an example:
You took an excellent picture, but is something extra or annoying in the background? Use Magic Eraser. With this simple photo editor, you can remove the annoying stuff from the background.
If your video needs a unique accompaniment for your YouTube, TikTok, or Spotify video, you can create it on Boomy. You don't have to know a thing about music. A good taste and sense of rhythm are enough.
Use FakeYou technology to make your text sound like the voice of your favourite characters. Text-to-speech at FakeYou makes it all possible.
This is how FakeYou will sound with the voice of Mario or Mortal Kombat Announcer🎧
Do you want to create an image using word association? Use Craiyon.
All you have to do to illustrate your idea is to describe how you see it — with actions, nouns, style or critical features.
Here's the result of my experiment:
I got it in literally 2 minutes.
Huemint is a colour palette generator. The app uses machine learning to create unique colour combinations for your brand, website, or graphics.
Need a fresh post but don't have any ideas or inspiration? Rytr will write a draft article that you can tweak and edit.
How does the app work? You choose a language, tone, and content type and specify a topic.
Here's my draft for an article on "5 mind-blowing AI websites you probably didn't know existed". What do you think of the beginning and the structure?
Need to quickly translate the name of an item in an image into French, German, Italian, Chinese, Japanese, Korean, Hindi or Dutch? Use the Thing Translator app. You must access your camera and place the object in front of it for translation.
You don't have time to draw, but you need a schematic illustration of your thinking. Use Autodraw. Make a schematic outline, and it will come up with a drawing.
Here's my 3-second sketch:
And this is the result. All I had to do was to choose a picture from the "Do you mean" line:
If you're not a designer, you know that selecting a good font is difficult. But at Fontjoy, AI will do it for you, picking out the perfect font combination based on your choice or exclusion of a particular font.
An exciting app, where you help train AI to recognise doodles with your quick sketches. Try it; it's a great way to pause your work and stimulate your brain to work faster and more creatively.
How does it work? You are given the word and have 20 seconds to draw an object. If your drawing is successful, AI will recognise it.
Can't make up your mind? How about looking up the answer in books?
All you have to do is formulate a question and look at the quotes from Talk To Books.
A companion with AI who is always ready to listen to you, talk to you and take your point of view — ever dreamed of having one? Then create the perfect companion who will look at the world through your eyes on Replika.
Source: blog.replika.com
This Person Does Not Exist
Source: thispersondoesnotexist
Source: thisartworkdoesnotexist
Suppose you want to put an image of a person (cat, horse, art, chemical element) that does not exist on your page. Yes, so as not to violate copyright. To do this, go to the sites and see what AI will generate for you:
To get a new image, refresh the page.
Need to think of a new name for a project or business? Just type in the keywords on Namelix, and you'll get hundreds of ideas and logos.
For example, the keyword "UX UI design productive" returned this result:
Do you ever have a photo that is not happy with its quality? Or is a picture too small, and you need to resize it without losing quality?
If so, Let's Enhance can help. Here's a demonstration of how it works:
I hope you find these websites useful.