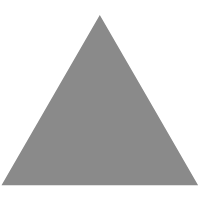 1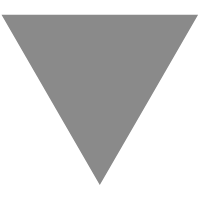 Leanne takes us to new levels of lunacy in this week's Servant [Apple TV+ recap]
source link: https://www.cultofmac.com/763957/servant-recap-ring-apple-tv/
Go to the source link to view the article. You can view the picture content, updated content and better typesetting reading experience. If the link is broken, please click the button below to view the snapshot at that time.
Leanne takes us to new levels of lunacy in this week's Servant [Apple TV+ recap]
Leanne (played by Nell Tiger Free) gets a little out there in this week's episode -- and we love it!
Photo: Apple TV+
Servant conjures up a storm in a teacup this week on Apple TV+. Leanne, the nanny with strange powers, finds herself losing control just as the desperate family she's here to save needs her most.
Threatened by creeps, stalkers, and pretenders, Leanne has little choice but to let bad things happen to bad people. Writer Laura Marks and director Dylan Holmes Williams create a memorably harrowing half-hour in this week's episode, entitled "Ring."
Servant recap: 'Ring'
When Sean (played by Toby Kebbell) and Dorothy (Lauren Ambrose) start baby-proofing their house, the safety expert (Alexander Gemignani) tries to sell them on a thousand little locks, plexiglass covers for the stairs, and other non-essentials.
Leanne (Nell Tiger Free) balks. As long as she's there, nothing will ever happen to baby Jericho. Dorothy and Leanne have a spat about safety, and about their differences of opinion with regards to how to raise Jericho.
Leanne wants Dorothy to be more attentive to both her and to Jericho. That isn't helped by the fact that, feeling left out at the TV station for which she works, Dorothy takes on more assignments. Their relationship starts to veer into jealous lover territory.
What Dorothy still doesn't realize is that Leanne isn't like other girls, other babysitters, or frankly other human beings. She is fixated on the Turner family. They are her whole life. She has no future to look forward to, no hopes to nurture. This is it. And if Dorothy doesn't realize it soon, there are going to be consequences.
Crazy, creepy and otherwise normal
Meanwhile, Tobe (Tony Revolori), Sean's assistant, brings his new girlfriend, Sylvia (Nadia Alexander), over to meet Sean. She all but begs for a job, which puts Sean off, but he has no choice other than to enlist their help when Dorothy insists Leanne watch the baby instead of helping him with a big meal-prep assignment.
Thus, Leanne is the only one home when the safety guy returns and behaves in a relentlessly creepy fashion. He asks for her whereabouts, invites her to a club, and stands inches from her face as he inquires about all of this.
Between Sylvia's screaming while trying to prove herself to Sean, the safety inspector hitting on her, and the sudden disappearance of the unhoused kids in the park, Leanne has a breakdown. But of course it doesn't really happen to her.
A sort of Rube Goldberg catastrophe leaves Sylvia without a finger just as Dorothy, across town, lactates on camera, spoiling an interview and her chances to advance and be away from home more often. Like a demonic Mary Poppins, Leanne wins again.
Tobe (played by Tony Revolori) and Sylvia (Nadia Alexander) get busy in the kitchen.
Photo: Apple TV+
How old are you?
Short film director Dylan Holmes Williams takes the reins this week and does an excellent job presenting the chaos that drives Leanne to the brink. This is probably the most stressful episode I've seen Servant deliver so far.
If I have a complaint, I wish he'd have cut or moved in on the argument between Dorothy and Leanne when they're buttoning a shirt. I wanted to feel the tension a little more keenly. Otherwise, this is a knockout showcase for a director just getting started.
The hand of writer Laura Marks (who also worked on The Expanse and The Good Fight) is evident in the episode's early going as Dorothy coaches Leanne about movement and femininity.
There's a touching and strange moment where Dorothy puts Leanne in yoga pants for the first time and tries to show her how to dance. When Leanne opens up about her relationship with her own mother, it makes the strain between them hurt even more.
A touch of Twin Peaks
Leanne's final scene, dancing in her own clothes again as the homeless gaggle watches from across the park, is the kind of beautiful thing this M. Night Shyamalan-shepherded show does well.
The scene seems a little Twin Peaks-ish in its purposefully alien spectacle. However, it remains deeply rooted in Servant's ongoing exploration of womanhood/motherhood.
At a crucial juncture, Leanne screams at the bones of Aunt Josephine, the cult's emissary who came looking for her last season, still decaying behind the wall. Her frustration at being hit on by the safety company's representative — instigated in her mind because she's wearing Dorothy's hand-me-down yoga pants, and proving to her that she must take her destiny in hand the only way she knows how — becomes a totemic cry for the attention she isn't receiving from this family that means everything to her.
Now I need a glass of whiskey. TV shows don't come more tense than this.
Watch Servant on Apple TV+
New episodes of Servant arrive on Fridays.
Rated: TV-MA
Watch on: Apple TV+
Scout Tafoya is a film and TV critic, director and creator of the long-running video essay series The Unloved for RogerEbert.com. He has written for The Village Voice, Film Comment, The Los Angeles Review of Books and Nylon Magazine. He is the author of Cinemaphagy: On the Psychedelic Classical Form of Tobe Hooper, the director of 25 feature films, and the director and editor of more than 300 video essays, which can be found at Patreon.com/honorszombie.
About Joyk
Aggregate valuable and interesting links.
Joyk means Joy of geeK