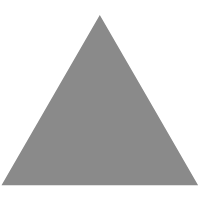 1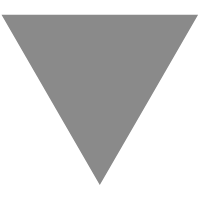 Learn to automate your home office like an IT pro [Setups]
source link: https://www.cultofmac.com/766390/learn-to-automate-your-home-office-like-this-it-pro-does-setups/
Go to the source link to view the article. You can view the picture content, updated content and better typesetting reading experience. If the link is broken, please click the button below to view the snapshot at that time.
Learn to automate your home office like an IT pro [Setups]
After seven years working at home, Derek Seaman built this computer setup.
Photo: Derek Seaman
Blogger Derek Seaman may be an IT systems architect in his day job, but he also designs and builds advanced computer setups. That is, if his home office is any indication. Which it is.
He shared his MacBook Pro-driven workstation — actually, the whole room — with Cult of Mac recently.
This post contains affiliate links. Cult of Mac may earn a commission when you use our links to buy items.
Dream desk setup featuring Stream Deck automation
Seaman started with two MacBook Pros, two 27-inch BenQ 4K monitors and the steadfast goal of "impeccable" cable management. He also stood strong in his belief that he needed multi-layered LED lighting and lots of automation via his newfound love, the Elgato Stream Deck.
In his blog post, Seaman goes into great detail about his thought process and built-out of his current setup. We cover most of his gear below, but for the full list and a lot more detail about his choices — including what he has to say about some choice audio gear — check out his blog.
Toggling between 2 MacBook Pros and 2 BenQ monitors
Recently Seaman replaced his Intel-powered MacBook Pro with a new 14-inch M1 Pro MacBook. He uses the new powerhouse alongside an older MBP his company provided.
He likes dual monitors for use with both machines, so he makes use of the built-in KVM in his two 27-inch BenQ 4K monitors.
"This lets me switch monitor inputs via the BenQ control 'puck' that sits on my desk," he said. "With two taps I can switch both monitors to either MacBook."
With his M1 Pro MacBook Pro he uses a Satechi Thunderbolt 4 dock (under the laptop), along with an OWC Thunderbolt to dual DisplayPort dongle and a Western Digital SSD for backups. The dock powers his MacBook and provides extra USB-A and Thunderbolt 4 ports. His Intel MBP from work draws power from the monitor via USB-C PD.
Seaman likes his Logitech keyboard and mouse, but not without one reservation. And check out the neon lighting against the wall.
Photo: Derek Seaman
For input devices, Seaman uses the Logitech MX Keys keyboard for Mac and the Logitech MX Master 3 mouse.
I use both of these in conjunction with the proprietary USB-A dongle, which is plugged into my monitor so that it's switched between Macs," he said. "Battery life on both is really outstanding, and the Logi Options+ really lets you fully customize the keyboard and mouse."
So he's happy with them, but not completely without reservation.
"My only complaint about Logitech is that their control software is still not Apple Silicon native," he said. "It runs fine under Rosetta, but come on, Logitech, get with it!"
Webcam-wise, Seaman recently swapped out a Logitech Brio 4K webcam for a Lumina 4K Webcam, finding improvements in image quality and color accuracy.
Desktop accessories
An Elgato Stream Deck XL is Seaman's desktop mission control.
Photo: Derek Seaman
To control his desktop environment, Seaman chose the Elgato Stream Deck XL. It features 32 physical buttons that he uses to issue commands to his two MacBook Pro laptops and to other devices.
Seaman actually wrote a separate post just about his Elgato Stream Deck configuration. As he notes, the configuration changes regularly, as he figures out new things to automate. He uses his Stream Deck to control PlexAmp, a cross-platform music player. He also uses it to manage his Zoom meetings, control his lights and ceiling fan, and run various apps.
Seaman likes the well-regarded Belkin 2-in-1 MagSafe charger for keeping his iPhone and AirPods Pro (in a leather case, no less) juiced up.
Belkin's 2-in-1 MagSafe charger has no problem powering up the AirPods Pro, even with the leather case.
Photo: Derek Seaman
Multi-layered lighting
Seaman knew he wanted to upgrade his lighting, and hence the ambiance of the room, with the touch of a button. He wanted to control the lighting via the Stream Deck or via his phone with HomeKit.
"I settled on Philips Hue color recessed lights, a floor lamp with a Hue color bulb, and a LED accent strip on the backside of my desk," he wrote. "These all connect into my Hubitat home automation hub, as well as Apple's HomeKit."
Wanting to avoid the hotspots that can come with Philips Hue LED light strips, he made a custom LED light strip using Hue-compatible parts from Sowilo DS. That way, he got a "neon" lighting effect with no hotspots, he said. But he could still automate the strip.
"Take note that for the best LED strip ambiance and LED longevity you should use aluminum diffusion channel," he said. "This helps dissipate the heat as well as give you that smooth neon light effect."
He was also quite please with his addition of a BenQ Screenbar Halo light. Used with an Aeotec Smart Switch, he can turn the light on and off with his automations or his Stream Deck.
Seaman likes his BenQ Screenbar monitor light. Also pictured: a Lumina 4K Webcam.
Photo: Derek Seaman
Desk, chair and cable management tricks
Seaman uses an Uplift Standing Desk v2 with a solid walnut desktop. For cable management, he mounted the Humanscale NeatTech large cable basket towards the rear of the desk.
"For even better cable management I also got the Tucker cable chain, which hides the power and ethernet cables coming from the desk and going to the wall," he said.
His office chair is a Steelcase Think model, which rolls on upgraded Enso castors on a Vitrazza glass chair mat.
"I opted for the optically clear model," he said. "It's super strong (rated at 1000 pounds), and very easy to roll your chair on. Much smoother than the more traditional heavy acrylic office chair mats."
Shop these items now:
Computer and accessories:
Displays and related items:
Input devices:
Miscellaneous layered lighting:
Audio:
Desktop accessories:
Furniture and accessories:
Note: For a complete list of Seaman's gear, see his blog post.
If you would like to see your setup featured on Cult of Mac, send some high-res pictures to [email protected]. Please provide a detailed list of your equipment. Tell us what you like or dislike about your setup, and fill us in on any special touches or challenges.