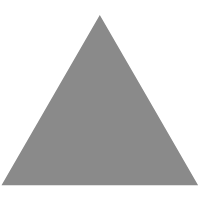 4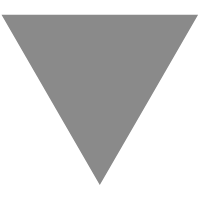 Top 5 African fashion Designers You Must Know
source link: https://ceoworld.biz/2020/12/18/top-5-african-fashion-designers-you-must-know/
Go to the source link to view the article. You can view the picture content, updated content and better typesetting reading experience. If the link is broken, please click the button below to view the snapshot at that time.
Top 5 African fashion Designers You Must Know
The African community has come a long way, and the recognition it so much deserves is getting more pronounced in the 21st century, particularly in the recent decade. Historically discriminated and segregated from mainstream employment sectors, you will find the African community making strides and shutting down doubts and criticism. The fashion industry, which was, for a long period of time, was largely a white-dominated industry is progressively transforming into an inclusive industry—and African fashion designers have a significant role to play.
Even today, despite all the progress being made, we tend to overlook African designers, but after having read this article, you will surely relent. In this article, we will be covering some of the most fantastic African fashion designers which have become a global sensation. Their designs are crafted with intuitive mastery and dedicated intellectualism and have received positive reception throughout the world.
So, who are those? Let us find out.
Adebayo Oke-Lawal
Bringing forth Nigerian inspirations and blending them with modern ideas is what makes Adebayo Oke-Lawal so exceptional. His garments are known to break gender stereotypes and are very fluid in character. He says, he wishes to liberate men from the shackles of conventional masculine fashion that imbues a rather unapologetic idea into men. He uses bold colors and patches them with local Nigerian themes giving an authentic vibe. Keeping in mind his vision, he founded Orange Culture, and he did that in the year 2011 when he was merely 20 years old. He left behind a life in an oil company and pursued his passion to change the world of fashion—and he seems to be doing really good.
Thebe Magugu
Based in Johannesburg, South Africa, Thebe Magugu walked out of a small town and stepped onto a rather intimidating global stage of fashion. After having graduated from LISOF Fashion School in the year 2015, he continues to infuse his academic inspirations in his designs. He is very rooted in South African history and culture and tries to represent them in his designs. His collections have been commended for being bold, modern, and progressive. However, he would not hold back from experimenting with traditional feminine designs and tweaking them to evolve them. Thebe Magugu may be a young designer, but his creative vision is ripe enough to give him a place among the world's finest.
Sarah Diouf
Sarah Diouf is a young African designer who is best known for her brand, Tongoro. The brand might have been founded recently but has certainly caught the attention of the world. Her brand got the rightful attention when the singing sensation, Beyoncé, wore it in the "Spirit" music video for the movie The Lion King. Her designs are easy, quality, and affordable, and this is exactly what she aimed for when she started her brand. Her vision is to stimulate the local fashion industry so she works with local tailors and sources materials locally. Proud of her cultural heritage, her designs speak volumes of her roots and always tell a story. Technically speaking, she is not a designer but has masterful creative acumen that she imparts into the making of her brand.
Akosua Afriyie-Kumi
AAKS is an African brand that is slowly but significantly grabbing eyeballs globally—and it is the brainchild of Akosua Afriyie-Kumi. She has worked with many prominent designs before starting her own label to offer locally inspired luxury fashion to the customers of the world. Ghanaian influences are abundant in her designs; from the fabric to tailors, she uses local sources to contribute to the textile industry of the country. Her efforts have been duly acknowledged by the world, especially in the top fashion cities of the world where she has showcased her designs regularly. Magazines such as Forbes, Vogue, and Harper's Bazaar have called her an emerging fashion African designer.
Emmanuel Okoro
When it comes to visual storytelling, Emmanuel Okoro deserves a special mention. Known for his penchant for tribal history and fantastical themes such as immortality, he goes all out to exhibit his interests through his designs. Born in Nigeria, he moved to London to carve a place for himself and the African fashion industry. He is known to use Akwete, a fabric peculiar to the namesake village in eastern Nigeria. While he retains traditional inspirations in his designs, he modifies them to suit the taste of a cosmopolitan population. In the year 2014, he started his own brand called Emmy Kasbit and has been unstoppable ever since.