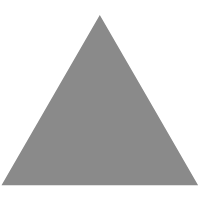 0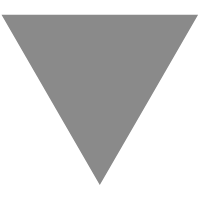 4 Tips To Find The Best App For Crypto Investing
source link: https://cryptomode.com/4-tips-to-find-the-best-app-for-crypto-investing/
Go to the source link to view the article. You can view the picture content, updated content and better typesetting reading experience. If the link is broken, please click the button below to view the snapshot at that time.
Cryptocurrencies represent a golden opportunity to unlock a passive revenue stream. Many people try to figure out the best app for crypto investing. Finding that service is tricky, although there are a few golden rules to follow. 
Find The Best App For Crypto Investing
There are many ways to gain exposure to Bitcoin and other cryptocurrencies. Whether one wants to buy from an exchange, explore P2P trading, or use a crypto ATM, the options are plentiful. However, various service providers make investing in crypto through mobile applications more accessible. That leads many people down the path of finding the best app for crypto investing. 
While there are many reputable providers in the space, users must always do their research. Below are some small tips for finding the best app for crypto investing. First, thoroughly analyze the service provider to weigh the pros and cons. Additionally, ensure you are aware of the fee structure and any specific requirements that the provider may have. 
Range Of Supported Currencies
The first thing to check off is looking at the number of supported currencies and which currencies those are, specifically. The best app for crypto investing will provide exposure to at least a dozen currencies. Keep in mind cryptocurrency comprises over 7,000 assets, currencies, and tokens. Most have no value, but an investment app should always support most of the top 25 by market cap. 
There is a good reason why crypto exchanges rarely support over 250 currencies. There is much "garbage" in the space, and investors are better off acquiring the established currencies. New and speculative assets can yield shocking returns but are more likely to lead to steep losses. Even then, research the supported currencies and learn more about their purpose. 
The User Experience
No one will use a crypto investment app if the overall experience is terrible. That applies to the overall look and feel and whether it is easy to use. The best app for crypto investing will provide convenience and cater to novices and advanced users' needs. Cryptocurrencies are still a niche market to most, and potential investors want to set up their portfolio rather than go through a 30-minute educational video. 
Thankfully, most investment apps score fairly high on the user-friendliness front. That doesn't mean they cannot improve the user experience further, but it is an adequate start. 
Security & Customer Service
Before giving a third party one's money, figure out their security practices and whether they offer customer support. It may seem strange to think of investment apps as having no customer service, but some companies can only be contacted by email. It is far from ideal, and it won't help that company rank high in the best app for crypto investing rankings. 
On the security front, there are certain aspects to consider. If the broker or exchange is a custodian, they must ensure customer funds are segregated from company funds and kept safe at all times. A foregone conclusion, but one that isn't always executed properly. Also, pay attention to account security measures, like 2FA, biometric authentication, etc. Security can affect the user experience somewhat, but crypto funds are non-refundable, so it is worthwhile to go through these motions at least once. 
Fees And Earnings
The final aspect to consider is how much one can earn and which fees one must pay. The best app for crypto investing will offer a fine balance between these aspects. Interests can differ from provider to provider, as volatile currencies make it impossible to offer fixed rewards for long. Moreover, look into how these companies will earn that interest on your behalf and whether money protection is in place. 
Fees are one key reason why people get annoyed with banks. An institution can charge users for anything and everything, a practice that is far less common in the crypto world. However, properly analyze the investment app's fee structure and how it affects earnings. There may be surcharges on deposits, withdrawals, trading, unstaking, etc. 
CryptoMode produces high quality content for cryptocurrency companies. We have provided brand exposure for dozens of companies to date, and you can be one of them. All of our clients appreciate our value/pricing ratio. Contact us if you have any questions: [email protected] None of the information on this website is investment or financial advice. CryptoMode is not responsible for any financial losses sustained by acting on information provided on this website by its authors or clients. No reviews should be taken at face value, always conduct your research before making financial commitments.