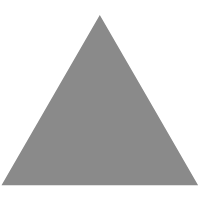 1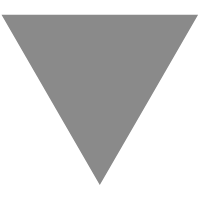 The 5 Most Common Web3 Wallets in Crypto
source link: https://bitcoinke.io/2022/08/the-5-most-common-web3-wallets-in-crypto/
Go to the source link to view the article. You can view the picture content, updated content and better typesetting reading experience. If the link is broken, please click the button below to view the snapshot at that time.
Wallets are essential for providing secure, accessible, and intuitive interfaces for interacting with Web3 and DeFi products. 
While there is a bunch of them coming up, here are 5 that are most common:
(1) MetaMask
MetaMask is basically a web browser extension that could also serve the role of a DeFi wallet. It offers a flexible gateway for easier access to DeFi by leveraging any specific internet browser. Unlike other DeFi wallets, users can install MetaMask on the web browser of their computers. 
MetaMask offers support for the ERC-20 standard tokens of Ethereum alongside Binance Smart Chain BEP-20 tokens. In addition, MetaMask also offers support for trading on layer 2 solutions such as Polygon (previously referred to as Matic). 
MetaMask also allows users to add an ERC-20-based network (EVM compatible chains) and access your digital assets on that network.
The seamless integration with the majority of DeFi apps and protocols by using MetaMask DeFi wallet also plays a crucial role in its popularity.
______________________________________________________________________
SEE ALSO: [EXPLAINER GUIDE] How to Add the Celo Blockchain Network to Your MetaMask Wallet
______________________________________________________________________
(2) Trust Wallet
Trust Wallet is a multi-asset mobile wallet that supports a wide range of assets.
The wallet was initially designed to only support ERC-20 and ERC-223 tokens, but it has subsequently been modified to include other major cryptocurrencies such as Bitcoin.
Being blockchain agnostic, this Web3 wallet can store and trade about any digital asset from just about any blockchain. 
Some of the tokens stakable on the Trust Wallet platform include:
Tron (TRX)
VeChain (VET)
Callisto (CLO)
Cosmos (ATOM)
Kava (KAVA)
among others.
(3) Binance Chain Wallet
With Binance wallet, you can send or receive funds on Binance Chain, Binance Smart Chain (BSC), and Ethereum, as well as cross-chain transfers across both of Binance's blockchains using the Binance Chain browser plugin.
The extension can also be used to authenticate and sign transactions with other Binance Chain products without exposing your private keys which are safely stored within the extension's storage area and encrypted with your password. 
______________________________________________________________________
SEE ALSO: [EXPLAINER GUIDE] How to Set Up a Ronin Wallet in 5 Easy Steps to Play Axie Infinity
______________________________________________________________________
(4) Coinbase Wallet
This is a non-custodial Web3 wallet from the house of the biggest centralized exchange, Coinbase. 
The wallet supports a wide assortment of cryptocurrencies and provides better ease of use, especially for beginners. Users could just enter the username of an individual for sending funds without having to type a long hexadecimal code.
In addition, Coinbase Wallet also allows users to transfer assets from their accounts on Coinbase.com.
Keep in mind that the Coinbase Wallet is different from the wallet that users generally use for interacting with Coinbase.
(5) Ledger Wallets
So far, we have covered 4 online wallets that are pretty common among crypto users. The 5th entry into the list of most common wallets is, however, what is referred to as a hardware wallet.
Hardware wallets are a form of offline storage. A hardware wallet is a cryptocurrency wallet that stores the user's private keys (a critical piece of information used to authorize outgoing transactions on the blockchain network) in a secure hardware device.
Ledger's hardware wallets are device-based, which means they use storage mechanisms – USB drives – to store private keys, thereby making it difficult for hackers to access the key from an online location.
Ledger offers two hardware wallets:
The Ledger Nano S
The Ledger Nano X wallets
Both wallets are USB storage wallets that enable users to perform a wide variety of functions, including sending and receiving bitcoin from blockchains, or running third-party apps on the device.
These wallets also use a 24-word backup recovery phrase that can be used to access a user's cryptocurrencies if the device containing the private key is stolen.
So, there you go, 4 online wallets that are easy to set up online, and the Ledger hardware wallets, round up the top 5 wallets that in discussion among crypto circles!
___________________________________________________________________
RECOMMENDED READING: 60% of Bitcoin Held in Wallets Hasn't Moved in Over One Year
___________________________________________________________________
Thank you for your support by helping us create content:
BTC address: 3CW75kjLYu7WpELdaqTv722vbobUswVtxT
ERC20 Address: 0x03139524428e40E31f13909f8D994C915FB91277
SOL address: 9cC65AWFHj848kntcoyiT8av3jiRQEqyTTmBR1GvVUb
____________________________________________________________________
Follow us on Twitter for the latest posts and updates
Join and interact with our Telegram community
_____________________
Subscribe to our YouTube channel below for more updates:
____________________________________________________________________