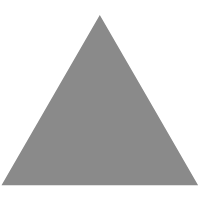 1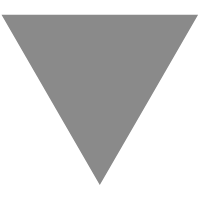 Has inflation peaked? July consumer prices grew zero percent
source link: https://www.fastcompany.com/90777947/0-inflation-is-nice-but-this-number-from-number-todays-cpi-report-is-even-more-encouraging
Go to the source link to view the article. You can view the picture content, updated content and better typesetting reading experience. If the link is broken, please click the button below to view the snapshot at that time.
Core inflation, which excludes volatile items like energy and food, posted its lowest increase in almost a year.
Wednesday finally brought Americans some good news on the inflation front. The Labor Department reported that consumer prices rose 0% for the month of July, perhaps the best indicator yet that inflation may have peaked.
That means consumer prices were unchanged for the month of July. Overall, inflation remains high—up 8.5% over the past year. But that's now down from a 40-year high of 9.1% in June. June's record was in large part owing to soaring gas prices, so their rapid decline of late is what many analysts are pointing to in order to explain July's Consumer Price Index goose egg. However, because gas prices have now been falling for 57 straight days, economists weren't exactly taken by surprise.
What was surprising
Core inflation—a measure that excludes energy and food, to zero in on long-run price trends subject to less volatility—came in at an annualized 3%. This is a number that's held at around 5% since October, making it a noteworthy drop and actually the lowest the United States has seen in nearly a year.
Forget the zero headline; core inflation takes a dive last month, coming in at an annualized 3%, driven by a decrease in services. Compare it to the ~5% average it's been at since October 2021.

One month doesn't make a trend, but the most encouraging print I could have imagined. pic.twitter.com/gVpmusKpo1

— Mike Konczal (@rortybomb) August 10, 2022
What the other CPI numbers show for July
Per the government's official data, gas prices fell 7.7%. Other items in the index whose prices fell include used cars and trucks (down by 0.4%) and apparel (down by a more paltry 0.1%). Rents kept rising, though, climbing another 0.7% over the past month.
What it all means
Despite ongoing demands to say the economy is in a recession, consumer prices didn't increase in July, and the United States technically added 500,000 jobs in July, returning employment to its pre-pandemic level. Many experts say Wednesday's results are encouraging and, if we're lucky, could herald the start of a disinflationary trend. Others caution it doesn't pay to draw too many conclusions from one month's worth of CPI data. Still, as President Biden noted Wednesday, "It underscores the kind of economy we've been building."
What it's doing to the markets
The Dow was up 500 points Wednesday morning, the S&P 500 rose to its highest level since May, and the Nasdaq composite index climbed 2%.
The even-more-surprising twist
The government (somewhat controversially) rounds the CPI to the tenths place before publicly releasing it. Economist Justin Wolfers notes that if you were to base Wednesday's CPI figured on the raw unrounded data, the month of July actually saw deflation.
A friend texts an interesting CPI detail… pic.twitter.com/EEqo309zHz

— Justin Wolfers (@JustinWolfers) August 10, 2022