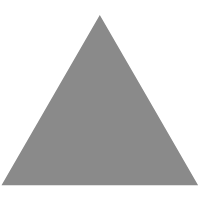 0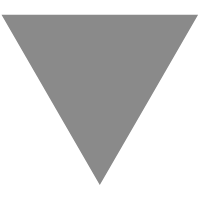 Apart of Me: How This Mobile Game Can Help You Deal With Grief
source link: https://www.makeuseof.com/apart-of-me-mobile-game-help-grief/
Go to the source link to view the article. You can view the picture content, updated content and better typesetting reading experience. If the link is broken, please click the button below to view the snapshot at that time.
Apart of Me: How This Mobile Game Can Help You Deal With Grief
Mobile game Apart of Me aims to help young people deal with feelings of grief using friendly characters, fun activities, and useful lessons.
Although you might not usually associate a mobile game with helping you manage of illness, death, and loss, that's what Apart of Me is all about. This interactive, multi-award-winning mobile game is designed to help people—especially young people—deal with grief in a safe space.
Are the game's features really helpful and can they support you through your process of grief? Here's what you can expect to find when you play Apart of Me.
What Is Apart of Me About?
Apart of Me is a completely free mobile game with no ads and it's available on both Android and iOS. The game centers around your character, whom you pick a name for, as you land on a magical, tranquil island.
On the island, you meet a guide and several friendly creatures who help you throughout the game. To make it fun for young people, Apart of Me includes aspects common to many other adventure games: you can gain XP while you explore, complete quests, and collect objects.
However, the game is also there to help you get through difficult times, whatever they may be. That's where the activities come into play. These activities include listening to other people's stories, finishing quests, reading advice, learning about emotions, and taking part in guided meditation practices.
Apart of Me has been designed by grief experts and is based on young people's real experiences with loss. Whether you're grieving the loss of a pet or dealing with a serious illness, this is a great example of an uplifting mobile app to help you cope.
Download: Apart of Me for iOS | Android (Free)
What Can You Do on the Island?
The island is full of interesting elements, and you can take part in a number of different activities. A lot of the quests require you to explore and collect a specific resource or chat with a specific island creature. Meanwhile, the guide gives you real-world quests that you need to record in your quest log in order to move on in the game.
The calming nature of the game partnered with the gentle sounds and scenery make it perfect if you just want to relax for a few minutes. But there's more to the game's elements than relaxation. The following features also provide guidance through loss and opportunities to learn about dealing with your grief.
Quests
When it comes to quests, there are many. Each quest requires a little patience to work through, but it's still straightforward. Once you get past the first few adventures, you'll get the hang of the game and understand how it works.
As soon as you arrive at the island, the guide gives you a map to help you find locations you'll need to travel to. When one of the island creatures has a mission for you, a star appears on the map. Movement in the game is simple; either tap where you want to go or hold down your finger to continue moving in a specific direction.
When you see an object that is lit up, you can simply tap on it and interact with it. Several of the objects require you to find a specific island creature so that they can help you interact with it. For example, you need a net to catch fireflies as you spot them throughout the island, but you can only collect the net from a certain islander.
Eventually, when you do catch the fireflies, each one teaches you about a different emotion you might experience during grief.
Exploration
As you play, you can explore the whole island. But there are specific locations to uncover that have unique experiences. For example, your first mission is to find the cave that now belongs to you. In the cave, there is a bookshelf where you accumulate all the audio stories and journals you discover during your adventure on the island.
You can visit the cave whenever you want to listen to these stories again and again. The touching part is that each story is about a real-life experience that a young person went through. These powerful messages from others can help you put your own grief into words and get through it successfully.
The next location you come across is the guide's hut. This is the place to be if you ever feel overwhelmed. When you find it, the guide provides you with a list of links to visit if you need help outside the game. These support websites include Child Bereavement UK, Winston's Wish, The Good Grief Trust, and more. Tap on one and more information about the organization appears alongside the corresponding link.
Another area you might discover is the rock pool. There is a special rock next to the waterfall and the guide informs you that it contains relaxing crystals. Use the hammer to break open the rock and collect the crystals. Once you place them in the rock pool, the crystals allow you to take part in guided relaxation or meditative breathing exercises. Additional rocks with more crystals inside can be found around the island.
Island Creatures
There are several creatures scattered across the island, including the guide who greets you as soon as you disembark from your hot air balloon. Each creature is unique but totally friendly and eager to help you on your journey. Overall, the characters are sweet, adorable, thoughtfully designed, and helpful on your missions.
Can Apart of Me Help People Cope With Grief?
Apart of Me is a well-designed concept that uses its peaceful island to provide young people with a safe, private space where they can learn more about their feelings. In this virtual space, you can learn to become a guide yourself, in turn helping others who are grieving. This is not a game to rush through just so you can complete it; it's something that you can work through over time.
Because Apart of Me's gameplay is so light, you can take as long as you want to complete quests and tasks. The game encourages you to keep coming back to the island whenever certain feelings or emotions come up.
Some of the most impactful features of Apart of Me are the shared stories. By listening to them, you learn what helped different individuals in their situations and, perhaps, use these tips in your own life. Although the creators of the game were aiming for a younger audience, it's likely best for older kids. Adults can certainly gain a lot from playing it, too.
Using Gameplay to Improve Your Well-Being
The Apart of Me mobile game is one of the few interactive games created to help people cope with grief and other big emotions. It's incredibly unique, completely free, and impressively made. Download it and give it a try when you're feeling confused or overwhelmed by feelings of grief, and you might find it helps you feel calm and heal.