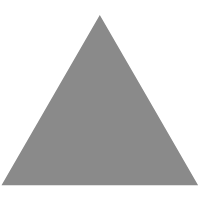 3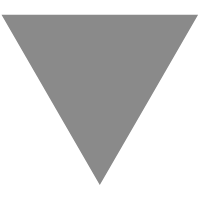 Spotlight: Kathryn Stacer, Principal RTL Design Engineer
source link: https://community.arm.com/arm-community-blogs/b/announcements/posts/kathryn-stacer
Go to the source link to view the article. You can view the picture content, updated content and better typesetting reading experience. If the link is broken, please click the button below to view the snapshot at that time.
Spotlight: Kathryn Stacer, Principal RTL Design Engineer
Global Women @ Arm is all about spotlighting female engineering talent and the important roles they play at Arm. This blog post highlights Kathryn Stacer who is a Principal RTL Design Engineer at Arm. She works in the Arm ATG RTL prototyping group and she collaborates with architects to investigate new architectural features for performance and implementation feasibility.
Kathryn has been working in the technology industry for almost 22 years in different places before joining Arm.
"I think working hard and volunteering to take on tasks along with your network of colleagues throughout the industry can set you up for great success."
Women @ Arm
According to Engineering UK, data from the Labour Force Survey shows that 14.5% of engineering staff are female in the UK.
Arm is transparent with wanting to build female talent pipeline. There is a specific focus with attracting focus in STEM for early education. Arm is focused in inspiring more girls into studying STEM.

Kathryn expresses that it is positive environment to be a female engineer at Arm. She used to be one of a handful of female engineers in a room but now her small team is almost half women.
Career highlights
One of Kathryn's Arm career highlights has been working on a new prototype architecture for the Morello program.
"I have to say that was a highlight as it was my first project here and there was a lot of excitement around it. We collaborated with multiple groups and were able to get it done in a relatively short time frame with a small team."
"We got silicon back late last year, and it was exciting to see it running software relatively quickly. Partners will be getting more access to the boards shortly so I am looking forward to hearing about even more success with this project!"
The Arm Morello Program is a government funded research program that is led by Arm. It has a focus in improving built-in security with CPU architecture. This is a new approach to cybersecurity with how architecture of the hardware is designed.
Arm is collaborating with the University of Cambridge and SRI International on its Capability Hardware Enhanced RISC Instructions (CHERI) architecture.
Arm technology appears to be in nearly everything. Kathryn expresses that this part of what makes her passionate about Arm.
"I'm amazed at all the things that Arm technology goes into... I love being able to show my friends and family all the different devices they use every day which has Arm technology in them. It is great to be part of a company that enables so many amazing things around the world.
Global Women spotlight is an important way of recognizing Arm's female employees and the important work that women achieve at Arm.