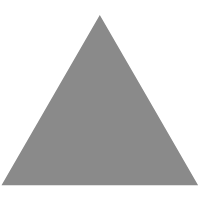 4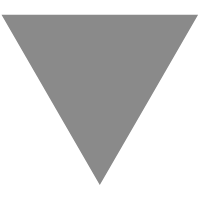 How to Use Game Dashboard on Android 12 for Enhanced Mobile Gaming
source link: https://www.makeuseof.com/android-game-dashboard-overview/
Go to the source link to view the article. You can view the picture content, updated content and better typesetting reading experience. If the link is broken, please click the button below to view the snapshot at that time.
How to Use Game Dashboard on Android 12 for Enhanced Mobile Gaming
Capture screenshots, record gameplay, live stream on YouTube, and much more, all thanks to the nifty Game Dashboard feature in Android 12.
Gaming has always been an important part of Android, whether you enjoy a simple puzzle game or an intense first-person shooter. While Android 12 brings many new features to smartphones, including a redesigned interface and new privacy features, Google introduced something for mobile gamers: Game Dashboard.
Game Dashboard is a great addition to Android that lets you capture your gameplay, go live on YouTube, and more. This guide will introduce you to Android 12's Game Dashboard and its features, show you how to enable it, and how to take advantage of it.
What Is the Android Game Dashboard?
Android 12's Game Dashboard lets you capture game screenshots and videos, stream gameplay live on YouTube, display an FPS counter, and quickly view your achievements—all from a single and convenient location.
Though you may need to enable Game Dashboard first (which we'll detail below), once done you can access it by tapping the controller icon that appears on the side of the screen.
While the Game Dashboard feature is excellent, it doesn't support every game, and there isn't a list of compatible games available. As such, the Game Dashboard icon will only appear on some games. Additionally, at the time of writing, Game Dashboard is only available on Google Pixel smartphones.
How to Enable Game Dashboard on Android 12
If you have a compatible device running Android 12, you can enable Game Dashboard. Here's how:
Open Settings.
Select Apps.
Scroll down and select Game settings.
Tap Game Dashboard to enable it.
3 Images
How to Use the Android Game Dashboard
Once you enable the Game Dashboard on your device, start playing a game, and a floating game controller icon should pop up. Tap the floating game controller icon to display the Game Dashboard. Let's explore how to use some of its features.
1. Screenshots and Screen Recording
When playing games on your Android phone, you'll encounter moments you want to share with your friends. There are many ways to take screenshots on your Android smartphone, and the Game Dashboard provides another easy method.
Open the Game Dashboard.
Tap the screenshot icon to enable the shortcut.
Close the Game Dashboard and tap the screenshot shortcut floating button to take a screenshot.
2 Images
The screen recording option allows recording your gaming sessions without interrupting your gameplay. It also lets you choose whether to record the audio from your microphone or device audio, and whether to show your screen touches on the recording. Here's how to screen record using Game Dashboard.
Open the Game Dashboard.
Tap the Screen recording option to enable the shortcut.
Close the Game Dashboard and tap the screen recorder shortcut floating button to start recording.
Configure Screen recording settings in the next step, and hit the Start button.
2. Do Not Disturb Mode
You can get bombarded with notifications or calls when playing your favorite games and might lose your progress as a result. The best way to ward off all your unnecessary notifications for a while is to use Do Not Disturb mode. Before you turn on Do Not Disturb mode, set up and customize Android's Do Not Disturb mode to allow who and which apps can send you notifications.
The Game Dashboard offers you an easy way to access Do Not Disturb. Open Game Dashboard and press the Do Not Disturb icon to turn on Do Not Disturb mode. When activated, you'll get notifications only from essential apps and people when you're in-game.
3. FPS Counter
FPS (frames per second) is one of the metrics that measure the performance of a device, primarily when gaming. The greater the frames, the smoother the visual experience. While there are numerous tools to measure FPS count on desktop, there aren't many available on Android. However, Game Dashboard provides one.
To enable it, open Game Dashboard and tap on the FPS button to enable the FPS counter. If the frames are too low for your liking, you can tweak the settings to enhance a game's visual performance.
4. Game Optimization
Not every Android device is built the same, meaning game performance can suffer on a lower spec device. Game Dashboard comes with a handy feature called Game Optimization that aims to alleviate this problem. Though note that this feature isn't compatible with every game; if it isn't, it'll be greyed out.
If it is available, you can access it by opening the Game Dashboard, tapping on the Optimization option, and choosing the mode.
Game Optimization lets you pick between three modes: Performance, Battery Saver, and Standard. Performance mode provides a higher frame rate by overclocking the CPU and GPU for a smoother experience, but drains the battery faster. Conversely, the Battery Saver mode will drop the frame rate but drain the battery slower. Finally, Standard mode will keep your frame rate and battery drain regular without overclocking your device.
5. YouTube Live
Streaming your gameplay on YouTube allows you to share your gameplay and interact with your fans. You can stream your gameplay live using Game Dashboard:
Open Game Dashboard.
Select the YouTube Live option.
Go through the live stream settings.
Select Next, and go through the instructions to start your live stream on YouTube.
Improve Your Gaming Experience on Android
While Game Dashboard on Android 12 isn't as robust as the game dashboards that you'd see on phones from manufacturers like ROG, it's still an excellent addition to Android. Besides, hopefully Google will introduce more features to the Game Dashboard over time.
If you don't have an Android 12 device, unfortunately you can't use Game Dashboard. But despite that, you can still get some Android 12 features on any device, like scrolling screenshots and privacy features, thanks to third-party apps.
About The Author
Sajid Shaik (1 Articles Published)
Sajid is an Electronics and Communications Engineering graduate who loves writing about tech. He's primarily interested in writing about Android, iOS, Mac, and Windows. When he's not writing, you'll find him watching Anime or Marvel.
Subscribe to our newsletter
Join our newsletter for tech tips, reviews, free ebooks, and exclusive deals!
Click here to subscribe