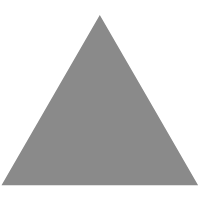 1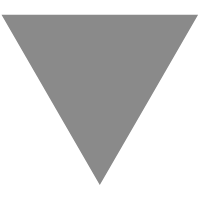 Whatever Clubhouse is, they are onto something
source link: https://cfenollosa.com/blog/whatever-clubhouse-is-they-are-onto-something.html
Go to the source link to view the article. You can view the picture content, updated content and better typesetting reading experience. If the link is broken, please click the button below to view the snapshot at that time.
February 21, 2021 — Carlos Fenollosa
I've been following Clubhouse for a few weeks. As a podcaster, it piqued my interest. So it's like podcasts, but live?
The official slogan is drop-in audio chat. But that's not good. It only makes sense once you've used the app, and it doesn't describe the whole thing.
For me, the perfect definition is: it's Twitch for audio. But then, you need to know what Twitch is.
Yesterday I received an invitation and finally got to try it first hand. And I think that Clubhouse is onto something.
Radio vs Podcasts
Everybody knows radio. Even during this Internet revolution, it still has survived. Why? Because it's convenient. You tune in to some station and listen to music or people talking. It requires zero effort.
Radio has two problems: the fact that it's live, and the selection of topics.
Nowadays it's easy to download aired shows, so if you really like some program but you missed it when it was live, just go to their website and download the mp3 file.
However, the selection of topics still is an issue. Due to the fact that a station is a business, and that its model is airing ads, it requires volume. Therefore most radio stations produce mainstram content.
With the coming of the internet, a few nerds started using a new technology called Podcasts. You could record any audio content with a 1€ microphone and publish it on the internet.
Even though podcasts are naturally asynchronous, many shows air live too. Some listeners can listen to the stream, but most of them just download the audio file later.
Publicly searchable podcast directories aggregate both amateur and professional audios. Thanks to that, we have reached this point where anybody in the world has access to an ocean of audio content about any topic, either mainstream or niche.
Enter Clubhouse
What Twitch did to Youtube, Clubhouse has done to podcasts. For the sake of this explanation, let's ignore that podcasts are an open ecosystem and Youtube is proprietary.
Youtube is a video discovery platform. It has some tools to livestream, but it's not their main focus. Twitch has a much better product (and ToS) for livestreamers and their audience.
Want to watch somebody playing Minecraft? Open Twitch, search for Minecraft, and boom! hundreds of streams right there. Join one, chat with the community, and if you're lucky the streamer may shout out to you.
You can't do that with podcasts.
First of all, there can be some interactivity by combining an Icecast stream with an IRC channel, but it is not a good system.
Second, live podcasts are not aggregated anywhere. It is just impossible to search for "strategies to control your stress during covid-19" and find live shows.
So, if only as a directory of live audio content, Clubhouse has future.
But it is not only that. The product is very well thought and lets the audience participate, with audio.
A naive approach would have been to include a text chat on top of the audio stream. That would replicate the current solution on an integrated app. Okay, not bad.
However, the Clubhouse team spent some time thinking about the use case for audio streaming, which is not the same as for video streaming, nor public chat rooms.
Most of us listen to audio while we are doing other tasks and most of the times our hands are busy. This is why people jokingly call it the Airpods social network. You can participate while being away from a phone or computer.
In Clubhouse, you can tap a button to "raise your hand", and the moderators may "unmute" you. Then you can talk to the rest of the audience. Of course, not all show formats allow for that, but the option is there.
Being able to talk to your idols or even talk to the community of fans is very powerful. My first experience with Clubhouse was moving. I was listening to a concert and after the show all the listeners gathered up to talk about their experience and to have a chat with the band. Everybody agreed that with Clubhouse you can feel that there's people at the other end. Not only the speakers, but also the audience.
You don't get that with podcasts, even with live ones with a chat room.
A new category
Clubhouse has definitely invented a new category which combines the best of radio and the best of podcasts.
The product implements a selection of novel features which, when brought together, create an exciting and very addictive experience:
Directory of live audio streams ("rooms") about any imaginable topic
You can quickly drop in any room, listen for a few minutes, and jump to another one
The audience can participate via audio, which creates a great sense of community
Basic tools to follow people and interests, and get notified when they live stream
Of course, streamers may record the audio and publish it afterwards, so it's trivial to use Clubhouse in combination with the current podcasting ecosystem.
If you're in the podcasting community you should try to find an invitation. It is the real deal.
Tags: internet, podcasting
About Joyk
Aggregate valuable and interesting links.
Joyk means Joy of geeK