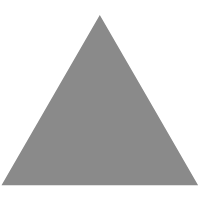 1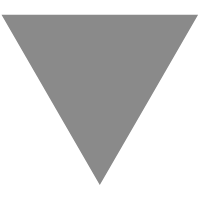 Ammersive - Experience sound with our immersive audio experiences | Product Hunt
source link: https://www.producthunt.com/posts/ammersive
Go to the source link to view the article. You can view the picture content, updated content and better typesetting reading experience. If the link is broken, please click the button below to view the snapshot at that time.
Ammersive
Experience sound with our immersive audio experiences
Ammersive is a one of a kind platform for experiential immersive audio; often described as '8D/3D/Spatial'. Created by our voice artists, sound designers and writers, we take the listener on various aural journeys into different realms, ideas and concepts.
Welcome to Ammersive! The home (first of its kind as far as we're aware!) of immersive audio experiences.
Want to kick back and relax as someone rustles up a virtual feast just for you, with all of the juicy scrunches, scrapes and snips that this might entail (peeling potatoes, sharpening knives, firing up the hob, chomping on a bit of leftover veg), while you pour yourself a nice (albeit also virtual) glass of wine? How about walking through London's Borough Market, dodging traffic as traders on either side of the road try to sell you their wares?
Or how about escaping to a cabin in the woods only to realise you're not alone – and that your additional house guest upstairs might not be human? Or (and this is perhaps the most terrifying) have you ever wondered what being buried alive might sound like, as the earth piles up around you? Well, imagine no more – Ammersive is here.
Unlike the best music streaming services out there, Ammersive's spatial audio content comprises not songs, tracks and albums, but unique immersive audio curations from sound engineers, music producers and voice artists, all of which take listeners on various aural journeys into different realms, ideas and concepts.
What's spatial audio? Essentially, it's a collection of effects applied to a stereo recording, including spacial reverb and mixing, to make it seem as if the audio is able to move in a spherical space around your head.
Most of the experiences are around five minutes long, and more are being added every day. One of our popular experiences right now is 'Buried Alive' - close your eyes and it's terrifying. Think heavy, shallow breathing, scratching desperately at the wood of your coffin from the inside, a quickening heart-rate and a descent into something that must be the madness of the Twilight Zone – until it's all just a bad dream… or was it?
For me, the magic in these sounds lies in creating the most realistic sounds which are near impossible to experience in real life by most of us (safely at least!), each sound is worked on over many hours to create a sense that the scene is happening for real and is just being captured by a microphone - rather than just compilation of sounds put together.
We've got lots of exciting immersive audio experiences in the pipeline and are launching our podcast 'Experience Sound' soon, where we'll interview our creators to understand their creative process and break down popular sounds from the app.
We want to build a community of Immersive Audio enthusiasts who shape our future and decide what we do next, so we're set up a Discord channel where our users can discuss the sounds, meet the creators behind them and suggest ideas for future content and even provide app feedback.
Get lost in the world's we create, let us become your sanctuary or unwind with our stories. We believe what we are creating is unique and we welcome you to join us on our journey to Experience Sound.
With a free plan you can explore the entire app's catalogue and listen to short previews of the sounds - some full length sounds are occasionally made free of charge.
Upgrade to a premium plan and enjoy the full length versions, save for offline listening, subscribe to your favourite creators and never miss a new drop and suggest ideas for sounds in our in-app community page - the idea with the most votes each made will be brought to life by our creators!
We're pleased to offer Product Hunt visitors a promo code which grants 3 days of premium access for free on both iOS and Android (full instructions here: https://ammersive.app/redeem
All artwork in the app was generated through AI. Huge thanks to MidJourney for bringing this capability to the public!
**** Please wear headphones when experiencing our sounds ****