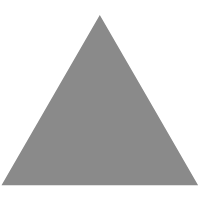 0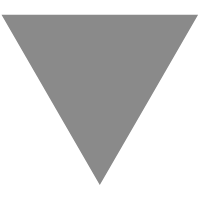 Some Simple Numbers About Mass Shootings in the United States
source link: https://williamfleitch.medium.com/some-simple-numbers-about-mass-shootings-in-the-united-states-67997632247f
Go to the source link to view the article. You can view the picture content, updated content and better typesetting reading experience. If the link is broken, please click the button below to view the snapshot at that time.
Some Simple Numbers About Mass Shootings in the United States
We can't be shocked anymore, but we should be.
The movie Mass, written and directed by actor Fran Kranz (you may remember him as the movie nerd from The Cabin in the Woods), is a devastating film about the parents of a school shooter (Reed Birney and Ann Dowd) meeting with the parents of one of the children their son killed (Jason Isaacs and Martha Plimpton). The movie is spare and takes place in only one location, as the four grief-stricken parents attempt to work through the horrific tragedy, as both adversaries and fellow mourners. It's a terrific film, if quite a difficult sit. And the thing it gets across best is just how many different lives are shattered by a mass shooting; it's a catastrophe that billows out among those who loved those involved, those who loved them, and those who loved them. We see these things as public events, and they are. But to those closest to the tragedy, there is nothing public about them at all.
On Saturday, a white supremacist terrorist named Payton Gendron drove 200 miles, to a zip code he'd discovered had a high percentage of Black residents, and shot and killed 10 people at a Buffalo grocery store. (It appears he had initially planned on driving to another store and doing the same thing.) The story is horrific in a public way: It intersects two of the most important, monstrous stories in public life — gun violence and racial hatred. The lives of everyone connected to those 10 people who died — not to mention the trauma everyone even tangentially involved will live with the rest of their lives — are forever changed, and the lives of those connected to those people are forever changed, and on forever they go.
And I think there is value in looking, as coldly as possible, at the numbers.
The shooting on Saturday was the deadliest in the United States this year. It had to earn that distinction: There have already been 198 mass shootings in the United States in 2022. 198. But even the horror of Saturday's shooting barely cracks the all-time list. It's the 25th deadliest shooting in United States history, tying the Santa Fe high school shooting in 2018 and the Boulder shooting at a grocery store just last year. Here's a question for you: Do you even remember either one of those shootings?
It is understandable if you do not. Of those 27 deadliest shootings:
Ten have happened in the last five years.
Nineteen have happened this century.
Twenty-six have featured semi-automatic weapons.
The number of people killed on Saturday — a horrifying, unfathomable number — is half as many as were killed in an El Paso Wal-Mart in 2019. It is less than a third than were killed at Virginia Tech in 2007. It is a sixth of the number of people who were killed in Las Vegas in 2017, still the deadliest shooting in U.S. history. (The bump stock ban that resulted from that shooting is currently being appealed and could reach the United States Supreme Court.)
The worst tragedy imaginable — the Buffalo shooting, had it happened in 2006, would have been the 10th deadliest in American history, rather than the 25th — is now something that we can only process for a few weeks until the next one.
From 1776 to 2007, 148 Americans had been killed in mass shooting incidents.
From 2007 until now, there have been 374.
If you do not like these numbers, well, hey, don't fret: They will change again very soon.
Will Leitch writes multiple pieces a week for Medium. Make sure to follow him right here. He lives in Athens, Georgia, with his family and is the author of five books, including the Edgar-nominated novel How Lucky, now out from Harper Books. He also writes a free weekly newsletter that you might enjoy.