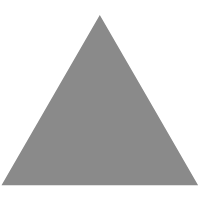 1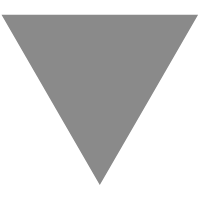 The 6 Biggest Reveals From the Google I/O Keynote 2022
source link: https://www.makeuseof.com/google-io-2022-biggest-reveals/
Go to the source link to view the article. You can view the picture content, updated content and better typesetting reading experience. If the link is broken, please click the button below to view the snapshot at that time.
The 6 Biggest Reveals From the Google I/O Keynote 2022
The Pixel 6a, a Pixel Watch, and a glimpse at the Pixel 7 were among the highlights of Google I/O 2022.
Google I/O is one of the hottest events in the entire tech industry. This year, Google announced a bunch of new products fans have been waiting for as well as tons of software improvements across a plethora of the company's apps and services. If you don't have the time to watch the whole keynote, here's a quick summary of all the biggest reveals.
1. Pixel 6a
Perhaps the most notable announcement for many at Google I/O this year was the Pixel 6a. Just like all a-series Pixel phones, the Pixel 6a cuts down the price to make the Pixel experience more affordable and accessible to everyone.
The Pixel 6a starts at $449 and will be available for pre-order on July 21. The device has a smaller 6.1-inch screen and a slightly different camera bar design. It comes in three colors: Sage, Chalk, and Charcoal.
The phone houses the same Google Tensor SoC and the Titan M2 security chip found on the regular Pixel 6 and the Pixel 6 Pro. You're also getting all the best camera features of the Pixel 6 series like Real Tone, Night Sight, Magic Eraser, Face Unblur, and more.
2. Pixel Buds Pro
Another major reveal at Google I/O was the Pixel Buds Pro. It's the company's first pair of TWS earbuds with ANC (Active-Noise Cancellation) and Transparency Mode. The Pixel Buds Pro will be available for pre-order on July 21 at $199 and come in four colors: Coral, Fog, Charcoal, and Lemongrass.
The new 6-core audio chip is the brain behind the Pixel Buds Pro. It dictates how they sound and react to your input. Furthermore, the microphones on the earbuds use noise-suppression algorithms to reduce unwanted sounds like wind or traffic, so you remain perfectly audible during a call.
Coming to battery life, the Pixel Buds Pro give you up to 11 hours of listening time on a single charge; seven hours if you turn on ANC. Combined with the case, you get up to 31 hours of total listening time.
3. Pixel Watch
Alongside the Pixel 6a and Android 13, the Pixel Watch was one of our major expectations for Google I/O 2022, and we're happy that Google delivered. The new Pixel Watch is the first smartwatch developed entirely by Google; all other smartwatches available on the Google Store are from Fitbit.
Although the company didn't reveal its specs, we do know that the Pixel Watch is coming alongside the Pixel 7 this fall. The Pixel Watch is made of recycled stainless steel and has a circular design with customizable bands.
The watch will be powered by WearOS 3 and feature Fitbit as your health partner, allowing you to track your heart rate and sleep, and visualize your fitness goals. It'll also come with Google apps such as Assistant, Maps, and the new Google Wallet—all optimized for the smaller screen.
4. Pixel 7 Series
To our surprise, Google also showed a quick preview of the upcoming Pixel 7 and Pixel 7 Pro, revealing a new aluminum camera bar design which adds to the very well-received evolution of Google Pixel phones since the Pixel 6. The devices will be powered by the next generation of the Google Tensor processor which will bring enhancements to speech, photography, video, and security.
The Pixel 7 will also come with Android 13 out-the-box, bringing some key improvements in the Material You design. Google hasn't revealed the official release date of the Pixel 7 yet, but based on past launches, you can expect it to launch sometime in October this year.
5. Google Search Improvements
Google is making a bunch of improvements to Search to make it easier for you to find relevant information that's traditionally been difficult to locate on the web. Two of such improvements are Multisearch and Scene Exploration.
Multisearch allows you to add a text query on top of an image search. For instance, let's say you come across an image of a tasty dish on social media and want to try it, but you don't know what it's called or where to find it.
With Multisearch, you can just run the image through Google Lens and add "near me" as a text query. Google will then show you nearby restaurants that serve that kind of food. Pretty cool, right?
Scene Exploration is sort of an add-on to Multisearch, in that it allows you to pan your camera around a scene and get helpful insights about it. Selecting one or more of these insights will help Google personalize your search results.
6. My Ad Center
My Ad Center is an upcoming ad-management hub where you can directly control what kind of ads you see on YouTube, Google Search, and Google Discover. You can input the topics you're interested in and the topics you're not, and Google will show you ads based on those preferences.
You can even set it to prioritize ads from your favorite brands if you want to be up-to-date on their product launches. But if all that doesn't sound like something you'd be into, you can also turn off personalized ads altogether at the cost of seeing irrelevant ads.
There's a Lot Going On Behind the Scenes at Google
There are so many other things Google announced that we couldn't cover in this list. Things like improvements in Google Assistant, Translate, Maps, and Workspace, along with tons of new AI stuff, and software optimization for bigger screens.
And there's more exciting hardware on the horizon too, as Google teased some AR glasses along with its very first Pixel Tablet slated for release next year.
While some advancements are continuations of the stuff Google announced last year at I/O 2021, there are a lot of new technologies the company announced as well. Many of these are still in early development and will take time to roll out everywhere, but the new Pixel family of devices is certain to keep us engaged till then.
About The Author
Ayush Jalan (162 Articles Published)
Ayush is a tech-enthusiast and has an academic background in marketing. He enjoys learning about the latest technologies that extend human potential and challenge the status quo. Besides his work life, he loves writing poetry, songs, and indulging in creative philosophies.
Subscribe to our newsletter
Join our newsletter for tech tips, reviews, free ebooks, and exclusive deals!
Click here to subscribe