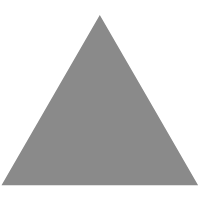 4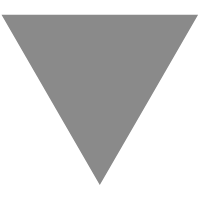 How Poly Shifted Gears to Reach New Audiences with Adobe Experience Cloud | Adob...
source link: https://www.workfront.com/blog/how-poly-shifted-gears-reach-new-audiences-adobe-experience-cloud
Go to the source link to view the article. You can view the picture content, updated content and better typesetting reading experience. If the link is broken, please click the button below to view the snapshot at that time.
How Poly shifted gears to reach new audiences with Adobe Experience Cloud
By the Adobe Communications Team
As the senior director of marketing operations and enablement at Poly, Jenifer Salzwedel has an expansive remit to say the least. Formed following the merger of Plantronics and Polycom, Poly boasts one of the world's most comprehensive portfolios of business communications and audio-video collaboration tools, putting it at the center of the global shift to remote working.
"At Poly, we've always said that work isn't somewhere you go, it's something you do. The COVID-19 pandemic has made that abundantly clear for businesses and their employees alike, and our company is ideally placed to help them transition to a new way of working," says Salzwedel.
But with new opportunities also come new challenges, especially for a relatively small marketing team that suddenly finds itself speaking to a bigger and broader audience. The first step for Salzwedel was to reset her team's priorities to make sure their work was aligned to the opportunity and focused on delivering efficiently and quickly. Thanks to Poly's award-winning martech stack, built around a core of Adobe solutions and Workfront, the marketing workflow solution Adobe acquired in December 2020, not only was Poly able to pivot quickly, they were able to engage and deliver on the new initiatives — at a scope and pace the marketing team had never seen before.
New audience, new opportunities.
For the first two months of 2020, Poly's marketers had been rolling out campaigns around the company's conference room solutions. Then COVID-19 hit, and they had to shift gears immediately, refocusing their message on how businesses and employees can collaborate and stay productive from home.
Along with this shift in priorities, Poly suddenly found itself speaking to a new audience of remote workers who in some cases had been given free reign from their employers to buy their own home office technologies. Suddenly, the Poly marketing team went from speaking almost exclusively to IT decision-makers to engaging directly with their end-users.
"Ecommerce used to represent a very small component of our business, with most of our sales going through resellers and the IT channel," she says. "But with IT spending power now shifting to employees, we've begun to speak to professional consumers directly. It's an amazing opportunity, but it also requires us to step inside the shoes of an entirely new persona."
The key, according to Salzwedel, is for Poly to get closer than ever to its customers. That in turn requires the global marketing team to take a more customer-centric approach, crafting messages that could be rolled out across a broad range of marketing channels, with a strong desire to measure the customer journey along the way.
Workfront: a marketing system of record.
Supported by Adobe Experience Cloud, Poly has spent three years building a center of excellence (COE) for its marketing content and web production. Adobe Workfront provides the company with a powerful marketing system of record for all content production, fueling their integrated marketing approach.
"We no longer create one-off marketing assets. Everything we do is a part of an integrated campaign, from our landing pages, to emails, to digital ads," says Salzwedel. "Different producers are responsible for each piece of the puzzle, yet Workfront is where we keep everyone aligned".
Poly's marketers rely on Workfront to establish clear content plans, track progress on development stages, and make sure everything is ready for coordinated announce/launch days. Workfront also helps Poly to do more with less. The company's market potential has grown in several key areas, requiring its content team to develop new assets at scale and pace. Workfront makes this possible by empowering marketers to lay out a clear plan of action and uncover efficiencies at every stage of the content creation process.
To that end, Poly has integrated Workfront with Adobe Experience Manager Assets to not only track content plans and work-in-progress status, but also create access to Poly's entire collection of source files, photography, video, media, and written content in a single, centralized location. Content teams can access these assets at any time, which means they do not have to create new ones from scratch for every campaign. Marketers can also reference licenses for this content, giving them peace of mind that they are using the latest assets available and will not run into any legal issues.
"The improvements we've made to our content development workflows with Workfront have inspired change across our integrated marketing operation. Workfront has also become the work management solution for our web production team. It is also enabling our channel team to track their Partner Portal publishing performance. Other teams are getting wind of the Marketing Ops' team success, and now exploring buying licenses to help them manage key opportunities and stay on top of their priorities," says Salzwedel.
Salzwedel and her team are now using the application to centralize Poly's content localization, with the help of its partner SDL, an additional integration point with Workfront. Instead of regional teams needing to translate and tailor assets for their audience, which can take months during busy periods, Poly has begun to shift the responsibility to its central teams and has already shaved 50 percent of production time off the process, helping Poly deliver global launches faster.
Delivering consistent customer journeys with Adobe Experience Manager Assets.
In addition to broadening the scope of its marketing, Poly is committed to delivering a consistent customer experience across marketing channels. Adobe Experience Manager Assets is the engine behind this deeper level of customer understanding, serving as the company's digital asset management (DAM) system of record.
Poly stores all digital assets in Adobe Experience Manager Assets, integrated with Workfront. These include proprietary source files, photography and videos, licensed images, and content uploaded by its agency partners. As a result, Poly's designers can easily find, reuse, and refresh assets rather than having to create new ones from scratch, saving the company valuable time and money. Just as importantly, they can monitor licensing agreements, giving designers peace of mind that they are using the latest version of each asset and will not run into legal issues after publishing.
Thanks to the integration between Adobe Experience Manager Assets and Workfront, Poly's designers will be able to move back and forth between tasks on the same system. In addition to making them more efficient, this approach will give Poly greater control over the content creation process and gives everyone in marketing a greater sense of accountability.
Poly continues to drive new integrations between Adobe Experience Cloud solutions and other elements of Poly's marketing stack. Its aim is for all of these pieces to speak to each other and fuel consistent, targeted campaigns no matter where customers are or which device they are using.
"The ability to deliver consistent journeys, measure customer behaviors, and take the next-best action each time we engage with customers is incredibly valuable," says Salzwedel.
Marketo Engage: the secret sauce of campaign orchestration.
Poly also leans heavily on Marketo Engage for its global customer journey engagement engine. To that end, the company has built another center of excellence around Marketo Engage to deliver more integrated digital experiences across channels like email, virtual events and form fills.
"We do a lot of content marketing built around gated content, so email is an important way to automate follow-on engagement. Especially these days, when we're doing so many webinars for customers working from home," says Salzwedel. Marketo is also the engine that helps us to segment our audiences, and leverage email campaigns to promote our webinar programs and improve our customer journey".
For Salzwedel, one of Marketo Engage's biggest differentiators is its scoring model, which helps the team to prioritize leads and existing customer relationships. Poly manages millions of active contacts between its CRM system and Marketo Engage and makes a point of keeping this database dynamic to fuel its business development initiatives.
"We manage to an active database because we want to make sure the people we're reaching out to are engaged and receptive to our message. The engagement score helps us to focus on relationships that matter and nurture them, at the time when there is engagement, as opposed to simply casting a wide net and hoping to catch a few fish," says Salzwedel.
A culture of enablement.
Above all, Salzwedel recognizes the need for her team to be nimble and adaptable. "Besides being the engine behind our marketing efforts, enablement is key. I want our marketers to have everything they need to be successful, from clear connections between their work and key initiatives, access to the right technologies and collaboration platforms, and decision-making information at their fingertips," she says.
Looking back at the biggest launch in Poly's history, in February of this year, Salzwedel reveals that 40 percent of the team's work began just one month before the launch date, and that 25 percent started in the week leading up to the announcement — a pace twice as fast as their ideal timeline.
"In today's world, conditions can change completely from week to week. It's hard to justify locking down priorities 3-6 months in advance, which is how so many brands have worked until now, because you'll only fall behind, or end up completely missing fast-moving opportunities to impact your business" says Salzwedel.
"Our pace of work has increased dramatically, as has our scope, and yet we're rolling out highly-integrated campaigns more quickly and efficiently than ever. That's a real testament to the way we use technology at Poly, and to the role Adobe Experience Cloud plays in helping us to keep improving each day."