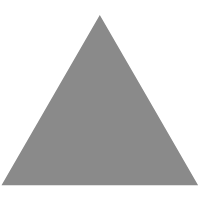 2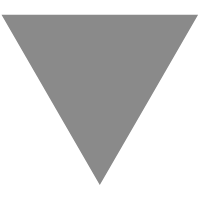 25 Outstanding Magazine Style Website Designs
source link: https://www.vandelaydesign.com/best-magazine-style-websites/
Go to the source link to view the article. You can view the picture content, updated content and better typesetting reading experience. If the link is broken, please click the button below to view the snapshot at that time.
25 Outstanding Magazine Style Website Designs
One of my favorite styles of web design to take inspiration from is the magazine style. Creating a well-designed site that looks good, allows for good usability, and features a lot of content without cramming items onto the page is a very difficult task.
Blog theme designers can often put some of this inspiration into practice in their own work, as blogs often face the challenge of displaying a lot of content while still trying to look good. Here we'll showcase different websites that utilize a magazine or news style layout.
If you're looking to create your own site/blog with a news or magazine-style layout, we highly recommend the Extra theme from Elegant Themes. It is a beautiful WordPress theme that provides plenty of flexibility and customization to create an amazing website.
The Best News and Magazine-Style Website Designs
AdAge shows featured content in the center column (with the largest width of the three columns). Popular content is in the right column and the most recent headlines are in the narrow left column. The top of the site also uses a lot of color.
Like many news websites, Vanity Fair has gone through many iterations over the years. One constant is that it always looks great. The clean layout features a black, white, and red color scheme with beautiful typography.
Frieze uses a layout that is a little different than many news/magazine websites. The homepage displays content mostly in one column with multiple categories flowing together. Lower on the homepage it does break out into two and three columns in different sections.
The New Yorker uses a clean layout (aside from ads) that features big bold headlines. The header is very simple with the logo, a navigation menu including different categories, and a "subscribe" button.
This multi-column layout fits a lot of headlines and content onto the homepage, and this is another site that uses a basic black, white, and red color scheme.
A part of the New York Magazine family, The Cut features a similar style but in a cleaner and less cluttered layout.
Newsweek uses trending links below the primary navigation to make it easier for visitors to find the content that they may be looking for. The multi-column homepage includes featured images, headlines, and descriptions or excerpts for many articles.
Esquire uses a very unique homepage design that includes a huge image for a featured story, taking up most of the area above the fold. Below the fold, it becomes more of what you would expect from a news or magazine website.
The UGSMAG homepage features an illustrated header. Content is displayed horizontally in rows with interviews, audio, and video content being showcased in different sections.
The dark blue background of VentureBeat's header (the background is white below the fold) makes it stand out from other news websites.
The Verge's homepage uses a dark background color above the fold where several recent posts are featured. Below the fold, a white background is used. Individual posts/pages use a single column for text with no sidebar, which is a different approach compared to most news websites.
Glamour's homepages uses a three-column layout with a simple header.
This grid-based layout features one recent post with a very large display above the folder. Lower on the homepage, content is displayed in horizontal rows.
The Boston Globe packs a lot of content onto the homepage with multiple categories of news being shown in different locations.
The Vulture is a part of the New York Magazine family. This design puts a small twist on the black and white color scheme with a nice, but not overwhelming, pop of color.
.
The worldwide leader in sports displays current and recent scores at the top of the site. Recent and trending headlines and stories dominate the homepage while visitors can navigate to specific content by sport.
Another leading sports site, Fox News takes a very different approach with the design and layout of the site. Fox Sports uses a clean layout the displays a small fraction of the content that is on ESPN's homepage.
Think Global Health uses a beautiful and clean layout with an expandable navigation menu. While many news websites feel cluttered, Think Global Health proves that a lot of content can be displayed in a pleasing way.
The Atlantic is another site that favors whitespace over clutter. It's a perfect example of a content-heavy website that uses a minimalist approach to the design and layout.
Creative Review displays featured content in a grid, with the latest headlines in the right sidebar.
The Next Web (TNW) features a very visual homepage that includes only a small amount of text above the fold. This is a much different approach than many news sites that showcase a lot of headlines above the fold.
This clean design takes a slightly different approach but still manages to showcase the content in an attractive way.
Time's clutter-free homepage showcases the trending content in a pleasing way.
The CNN homepage showcases about as many headlines as you'll find on any news website's homepage. Some of the leading stories include a thumbnail image, but in most cases, it's just a headline.
Create Your Own Magazine-Style Design
If you're looking to design or create a news or magazine-style website, we highly recommend the Extra WordPress theme from Elegant Themes. Extra is a beautiful theme that features endless customization options. With the theme options and them customizations panel, as well as the Divi Builder plugin that comes with it, there's no limit to what you can create.
The screenshot above shows a sample of what you can do with Extra, this is basically the default version of the theme without any additional styling or customization.
You can easily create your own homepage to showcase content in a way that works best for your site. You can also completely customize the category pages and even build custom pages without touching any code.
I've been using Extra on some of my own websites/blogs since it was first released a few years ago and it is easily my favorite WordPress theme.
You can get access to Extra with an Elegant Themes membership. With the membership, you'll get access to Extra as well as Divi, which is probably the most popular WordPress theme in the world. You'll also get access to plugins for creating email option forms and for adding social sharing buttons to your posts. Membership costs $89 per year, which is an amazing value considering you can use these themes and plugins on an unlimited number of sites, including projects for your clients.
Reasons to Use a Magazine-Style Theme:
Excellent option for websites other than just blogs
Over the years, WordPress has emerged as a legitimate CMS in addition to being a great blogging platform. However, most websites won't work very well with a standard blog theme and layout, so the options are to have a custom theme designed or use a theme that is specifically created to suit the needs of a typical website.
When compared to standard blog themes, magazine-style themes are much more effective for traditional websites because of the presentation of content. Many magazine themes make better use of the page system in WordPress and there is more control over what content is featured rather than just having the latest post at the top of the front page.
Give a blog the look and feel of a larger site
We're probably all familiar with the layouts that are commonly used by large news sites. Magazine-style themes can give a similar look to a blog, which can give the impression to visitors that the blog is larger. In some cases, the standard blog layout can make it look deceptively small to new visitors. There may be hundreds of posts in a number of different categories, but the depth of the blog may be difficult or impossible to notice without digging deeper. A magazine theme can do a better job of communicating the size of the blog/site to new visitors.
Appearing larger may or may not be an attractive feature. For some blogs, it really doesn't matter, but for others, it might.
Feature more content in a smaller space
One of the major advantages of magazine themes is that the front page will show more of the available content to visitors. For example, you may have sections for an excerpt of the most recent posts in categories A, B, and C. Images and links to all of these posts will be visible above the fold as soon as visitors arrive. With a standard blog layout, they're unlikely to see more than one post without scrolling down, even if you're using excerpts.
Achieving this without creating a cluttered look is difficult, but the good magazine themes do it effectively. This can help visitors to quickly find what interests them, and it also gives the opportunity for some creativity in the design and layout.
Improves the usefulness of categories
Categories in blogs are irrelevant most of the time. The links often get ignored by visitors, and bloggers typically don't use an optimal system for categorizing posts. Most Magazine themes are heavily dependant upon the category that a post belongs to. What's shown on the front page will change if a post is moved from one category to another.
Because content from a particular category will appear at a certain spot on the homepage, visitors become accustomed to looking in specific spots for certain types of content, thus making the categories more relevant. Additionally, this dependency on categorization can force the blogger to be more accurate and put more thought into the best ways to categorize the content.
Improved control over what is featured
Standard blog themes will display content on the front page according to which posts were published most recently. While there are ways to exclude certain posts or categories from the front page, this functionality can be somewhat limited.
If you're looking for more control, and easier control, over what is featured on the front page, a magazine theme may be a good option. Many magazine themes display a recent post from a "featured" category prominently on the page. In this case, if you're posting something that you want to be featured, all you have to do is include it in that category. If you don't want it to be featured over another post that was recently published in that category, don't put it in the featured category.
Ability to scale to handle very large amounts of content
There are a lot of blogs out there that publish a huge amount of content. In these cases, standard blog themes are pretty inefficient. Posts that are not that old will quickly be pushed down the front page and out of the spotlight. Likewise, with posts that are extremely frequent, there is likely a good bit of variety in the types of content. A magazine-style theme would allow for featuring more on the front page and also for categorizing the content to separate it more effectively.
With a well-designed and well-executed magazine theme, you can support a very large amount of content. The scaling possibilities with standard blog themes is much more limited.
Avoid the traditional blog look
Many people really hate the traditional blog look that is seen pretty much everywhere. A magazine theme can make your blog look less like a blog. This will be most notable on the front page, as pages of individual posts will be a bit more like the individual posts from a typical blog.
The Downsides to Magazine Themes:
Despite all of the benefits and reasons to use a magazine-style theme, they're still not a good fit for every blog. Here is a look at some situations where they can be ineffective.
They can be awkward if you don't publish a lot of content
Standard blog themes will typically work better if you are not pumping out a lot of content. Visitors may come to your site and feel like nothing new has been added with a magazine theme, but with a standard theme, they can't help but see your most recent post. If the content you post is somewhat time-sensitive, a magazine theme can make your blog look abandoned if outdated content is still being shown on the front page.
Unfortunately, there is no black and white number of when you should stick with a standard theme and when you should use a magazine theme. If you're unsure, think about the content that's currently on your blog that has been published in recent days and weeks. With a magazine theme, what categories of content would you prioritize? With your current content, what would wind up being on the front page? If you feel that some of it is outdated or would be awkward still being on the front page, stick with a standard theme.
Additional clicks may be necessary to reach the content
Ask 100 blog readers if they prefer full posts or excerpts on the front page and you'll probably get a pretty evenly split response. With magazine themes, there is no option to publish a full post on the front page. One of the downsides is that visitors will have to click on a story in order to read the full post. This isn't the biggest issue, but still something to consider.
Clutter
The front page of some blogs that use a magazine theme simply gives too many options for many visitors. With too many options, visitors may leave rather than finding one that they like. While the presentation and layout can be a major plus for magazine themes, it can also have reverse effects in some situations.
How Can I Know if a Magazine Theme is Right for My Blog?
Now that I've listed the pros and cons, some of you may find the question to be more complicated than ever. If that's the case I'll try to simplify things by listing a few factors that should be major considerations.
How much content do you publish?
If you publish tons of content on a regular basis, chances are a magazine theme would be a good fit. If you don't, chances are you'll be better off with a standard theme.
Does some of your content need to be featured over other content?
If you would like the ability to easily keep your best posts in a prominent position for a bit longer, you could benefit from a magazine theme.
What is typical in your niche?
You need to also consider your readers in the decision. Most likely they are also visiting and reading other blogs in your niche. What do they expect when they arrive at a blog? Will they be comfortable with a different layout? If you're in a news-related niche for example, a magazine layout will be more comfortable for most of your visitors.
Which approach will give better navigation for your content?
One of the major differences for users of various styles of themes is navigation. As the blog owner, it's easy to overlook the fact that many of your visitors won't know exactly where to find everything. What layout style will make it easiest for visitors to find the content that they want?
About Joyk
Aggregate valuable and interesting links.
Joyk means Joy of geeK