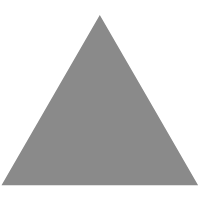 117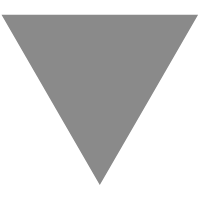 20 Best Free Futuristic Fonts To Download
source link: https://www.vandelaydesign.com/best-futuristic-fonts/
Go to the source link to view the article. You can view the picture content, updated content and better typesetting reading experience. If the link is broken, please click the button below to view the snapshot at that time.
20 Best Free Futuristic Fonts To Download
Choosing the right font can be the difference between a decent project and a superb project. The design world is full of different typefaces that each serve a distinct purpose. Many of these fonts are split into categories with futuristic fonts being incredibly popular in modern design work.
This post looks at distinct futuristic fonts you can use for websites or graphic design projects. These fonts exude a sense of technological advancement and superiority to modern design. Check out the examples in this gallery and feel free to download copies of your favorites.
Free Futuristic Fonts
If you're looking for a free font, here are 20 possibilities. Below the free fonts, we'll also showcase some of the best pro or premium futuristic fonts.
Borg is a geometric typeface that includes both lowercase and uppercase letters. It's a unique font that is different than others that you'll find, which is part of the reason why we like it.
Yukarimobile is bold, crisp, and certainly attention-grabbing. Letterforms tend to block together so I find this works best as a header font. Try using it for a logo typeface or in the place of a print poster.
A much more modern font example is Caviar Dreams which is very thin and elegant. This may be reminiscent of The Jetsons with a fantasy futuristic design style.
I think Caviar Dreams could be perfect for any text style and it's readable at any size. Thin letters can get lost at smaller fonts and tiny font weights, but these features can be adjusted to suit whatever medium you prefer.
Elianto is a fun typeface that is perfect for headlines. It includes uppercase as well as lowercase, plus a large collection of accented letters and glyphs.
If you're looking for block letters look no further than MinstrelPosterWHG. It's a very unique font that stands out immediately when you first see it.
This is yet another font that relies heavily on thick block letters, so it really won't work in tiny paragraph text. But I love the unique design style and it's perfect for custom page headers.
Retro futuristic designs are becoming the norm and Forty Second Street is a font soaked in this style. It uses a single stripe through each letter to create the faux '20s aesthetic. It reminds me of classic cinema and old school logos in storefronts of the early 20th century.
The font only has uppercase letters so it works best in heading formats. It may also work as a logotype or icon if your company uses plain letters for branding.
This simple yet effective font serves a variable purpose fitting into any creative project. Exo is a free retro sans-serif font with thin letter forms and curvy lines.
It can work brilliantly as page text, although most often fits the mold for print work. I really like the simplicity of the letters because they edge towards a futuristic style that relies on minimalism rather than flashy aesthetics.
Anurati was designed by Emmeran Richard. It features sharp lines and gives you text a bold look that is sure to be noticed.
This font is free for personal use only. A pro license can be purchased for commercial use, and the pro version includes two variations of the font.
Blanka was also designed by Emmeran Richard and it has a similar style to Anurati. It is a minimalist futuristic font that we think you'll love.
Unlike Anurati, Blanka is free for commercial projects in addition to personal use.
Fuerte is a semi-futuristic uppercase font in a medium weight. You'll love using this beautiful font in your own work. Fuerte is free for personal use.
Good Times is a free digital-style font pack with upper and lowercase letters. The font family looks very futuristic with a good portion of styles and patterns.
Most of the curved lines take on a symmetrical angle which looks naturally futuristic. It may not be the most flashy font choice available, but it does the job well and brings the future to your design work.
Exan is a free mono-spaced font that comes in uppercase only. It is one of the best free futuristic fonts and is ideal for use in headlines.
Here's another font that seems to blend into the background with neutral curves and line symmetry. Adventure Subtitles doesn't feel too adventurous, but it does pack quite a punch when used in conjunction with other futuristic fonts.
The Digital font family is true to its name with a strict digital design style. Letter curves are uniform and beautifully in tune with the nature of futuristic design.
The Bitwise font comes in both uppercase and lowercase lettering for any purpose. I personally feel it works best as heading text, but could be utilized as subheading or even small font copy with enough kerning.
Here's another thin sans-serif font style that actually looks surprisingly unique. Neuropolitical can easily be underrated at first glance because of its simplicity.
But when you try to apply the font into a project you may be surprised how well it fits the mold of futuristic creative design work.
The naturally curved letterforms in Freedom stand out with the fantasy futuristic design style we all know and love. The font is part retro, part future, and part creative with varying applications. And it's worth mentioning that Freedom is completely free for use in personal and commercial works.
Here's a critically unique font that clearly works best as a large heading. Vermin Vibes 2 stands out because of the strange letter formations and thick letter glyphs.
I can fully accept that this font will not work in some instances. But if you have a large venue, band, or futuristic event then Vermin might be the right choice.
Dual is a very interesting font with a lot of possibilities. A pro version comes in several different weight and Dual 300 is available for free. There is a basic font that can be used for just about any purpose, and then there are many different stylistic alternates that give you virtually limitless options.
Lastly, we have Gamefly, a font mimicking the Gamefly logo which does appear surprisingly tech/futuristic. Each letter has plenty of curves and pointy angles to go along with the design.
However, this isn't a complete font as it only offers uppercase letters. This is just a fun thing to toy with rather than rely on for a full project—but still, a cool font if you're into futuristic designs.
Premium Futuristic Fonts
Now that we've showcased some quality free fonts, let's take a look at some of the best pro fonts as well. You might be surprised by how affordable these fonts can be (as low as $10).
The fonts showcased here are from a few different sources. The ones from Envato Elements require a subscription in order to download. Plans start at $16.50 per month, which gives you unlimited downloads of millions of different resources. If you're a designer, it's truly an amazing deal.
This headline font (starting at $12) is perfect for when you want a futuristic look. It comes in uppercase only.
Equinox (starting at $18) is a minimal and versatile font that comes in uppercase, as well as alternate letters.
Elixia (starting at $20) is a beautiful geometric typeface inspired by the hexagonal grid system. Its creator describes it as a "quirky mix of medieval and modern." There are a total of 200 characters and glyphs in a single weight.
Cascade is an incredible display font available through Envato Elements.
Techno Space, available through Envato Elements, is an excellent choice for posters, titles, and other places where you may be using big fonts.
Flare, available through Envato Elements, features rounded corners.
Ishimura is an industrial sci-fi font available through Envato Elements.
As a family of 10 fonts, MADE Evolve Sans is an excellent value (starting at $15 currently). It's a versatile font with both uppercase and lowercase letters.
Minimal (starting at $15) is an interesting sans serif font that comes in uppercase letters only.
Osiris (starting at $18)  is a bold uppercase font that features both rounded corners and sharp edges.
Nemesis is a very creative font available for download through Envato Elements. It's not the easiest font to read, but when you're looking for something specific, this may be a great fit.
Centauri (starting at $12) is an uppercase font that also includes alternate characters. It features wide letters with a minimalist style.
Polaris (starting at $18) is a beautiful and somewhat simple futuristic font. It is uppercase only, with alternate characters also included.
Solaris (starting at $10) includes uppercase letters, alternate versions, numbers, and punctuation.
Alcova (starting at $15) is a rounded display font that is both unique and memorable.
This wide futuristic font includes uppercase letters and alternate versions (starting at $18).
I hope this gallery offers quality font choices for those in need of futuristic designs. The best way to find your pick is to download your favorites and try them out.
And to find more quality fonts check out these related galleries.
About Joyk
Aggregate valuable and interesting links.
Joyk means Joy of geeK