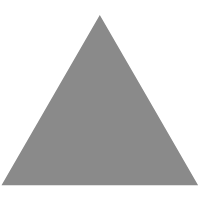 2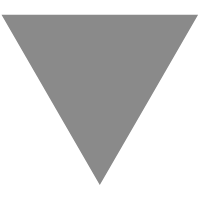 7 of the Best Social Networks for Designers
source link: https://www.vandelaydesign.com/best-social-networks-designers/
Go to the source link to view the article. You can view the picture content, updated content and better typesetting reading experience. If the link is broken, please click the button below to view the snapshot at that time.
7 of the Best Social Networks for Designers
Social networks are great for connecting with other people. That's true regardless of whether you're using social networks for personal or professional reasons, but the specific networks that you use and how you interact with people may differ depending on your goals.
Web designers may have several different reasons to use social networks, including:
Exposure that leads to new clients
Improved name recognition
Landing a new job
Picking up some design inspiration
Learning new things
Connecting with others in the industry
Getting traffic to a portfolio website or blog
With so many potential reasons to use social networks, it makes sense that certain networks would be better for some purposes than others. This article will address several social networks that designers may want to use, depending on their specific goals and objectives.
Best Social Networks for Designers
While there are thousands of social networks out there, these 7 are all excellent choices for designers. When it comes to social networking, you'll want to dedicate your time, effort, and financial investment to the networks that get results for you. These are among the top options.
Dribbble is the perfect social network to find inspiration for your web and graphic design, to showcase your own designs, and to find work (jobs and freelance gigs).
Anyone can sign up for a Dribbble account to follow and/or hire designers, but in order to post your work to be seen by others, you will need to be invited by an existing Dribbble user. If you don't know another Dribbble user or you don't want to wait for an invite, you can sign up for a Pro account, which starts at $5 per month.
Dribbble's policy of not allowing anyone to sign up and post their work has no doubt contributed to Dribbble's reputation as a source for high-quality work. That makes it a little harder for new users to get in, but it helps with the quality of the site.
There are several noteworthy features or functions on Dribbble. The Pro Business account ($15 per month) allows agencies to create a page where their entire team can showcase their work.
You can also sell digital/downloadable products on Dribbble, which opens up a whole world of possibilities. Product categories include themes, icons, illustrations, fonts, apps, and more. With Dribbble's huge user base, this can be a great way to make some money.
Focusing on the networking aspect, Dribbble also offers local meetups where you can connect with other designers.
Dribbble is best for: design inspiration, exposure for your work, finding jobs and freelance opportunities.
Behance, owned by Adobe, is another excellent platform for showcasing your work. Unlike Dribbble, you don't need an invite or a paid account to be able to showcase your work on Behance. Despite the fact that it is open to anyone, the quality of work that you'll find on Behance is quite high.
While Dribbble focuses on various types of design, Behance has a broader user base. There are sections for photography, architecture, fashion, crafts, and other creative fields. However, despite the broad audience, there are plenty of web and graphic designers that are active at Behance.
Behance also integrates nicely with Adobe Portfolio. You can create your own portfolio site that features work you've already uploaded to your Behance profile.
You'll also find a job board that includes full-time jobs, freelance opportunities, and internships.
Behance is best for: design inspiration, exposure for your work, finding jobs and freelance opportunities.
Instagram now has more than 1 billion active users (source) with more than 500 million of them using the site/app every day. Because it's a visual network, Instagram is a great fit for creatives, including designers. Although you'll find more photographers using Instagram, there are still plenty of graphic designers and web designers that are active on this network.
Building a large following is a very realistic goal for active Instagram users. Most people who are on this social network are quick to follow other users that post images that they like.
Unlike some of the other major social networks, getting traffic back to your own site is a bit more challenging with Instagram. You can include a link in your profile, but your individual posts will not include clickable links.
Instagram is best for: inspiration, exposure for your work, improving name recognition, and connecting with others in the industry.
Like Instagram, Pinterest is a visual platform. However, most of the other details of these two networks are very different. Unlike Instagram, Pinterest is one of the best platforms for driving traffic to your own website or blog. Many marketers, bloggers, and website owners use Pinterest actively for the purpose of traffic generation.
Although Pinterest is a social network, it is really a cross between a social network and a search engine. The social activities (like comments for example) are not as big a part of the platform as you will find at most other social networks.
In order to have success with Pinterest, you'll need to devote time to create images that are specifically designed for Pinterest. You'll need vertical images (Pinterest recommends 600px wide by 900px high) that catch the attention of users who are scrolling through their feed and encourage them to click on your pins.
Unlike some other social networks, the number of followers you have on Pinterest is not a critical factor, although having more followers isn't going to hurt. Even users with low follower counts are able to gain exposure and rank their pins in the Pinterest search engine, which can generate ongoing traffic.
Aside from getting traffic to your own site or blog, Pinterest can also be a great place to find content from other sites. Just by simply scrolling through your feed, you'll often come across content that interests you. The search engine is also very useful for finding content and inspiration.
Pinterest is best for: getting traffic to your website or blog, learning new things, inspiration.
LinkedIn is easily the #1 professional social network and it's a good idea for every designer to have an up-to-date profile on LinkedIn. Regardless of whether you're a freelancer, employed by an agency, employed as an in-house designer, or simply looking for a job, LinkedIn has a lot to offer.
With a profile on LinkedIn you can connect with other professionals, which may open some doors for new client work, employment opportunities, or professional collaboration.
You can also use your LinkedIn profile to share your completed projects or links to articles and blog posts. If you'd like, you can even publish articles on LinkedIn and they will be attached to your profile.
If you run an agency you can create a company page in addition to your personal profile. Your personal profile and the profiles of other employees can be linked to your company page.
LinkedIn also has an active job board that can be a great way to find new opportunities.
LinkedIn is best for: connecting with others in the industry, increased name recognition, and landing a new job.
Facebook is obviously one of the leading social networks for connecting with friends and family members, but it can also be extremely useful for professional reasons. Of course, you can use your personal profile to share your work, share links to articles or blog posts, or mention the services that you offer. However, you may have better results for your business through the creation of a page for your business.
With a page, other Facebook users will be able to like or follow your page, share your posts, leave a review of your services, and interact with you. Over the years, Facebook has decreased the reach that posts from your page will have (in terms of the percentage of your followers that will see your post) without paying for ads, but there is still some value in having a page with a large number of followers.
For a professional perspective, Facebook Groups may be the most useful aspect of this platform. You can join groups using your personal profile and interact with others in the group. As a designer, you could join a few of the many groups for designers and interact with others in the industry. You could also join groups of business owners in your local area for the purpose of connecting with potential clients. There are lots of possibilities and plenty of upside if you are involved in some active groups.
While there are many, many Facebook Groups that may be a good fit for you, here are a few popular groups that are worth pointing out:
You can easily find even more groups by searching Facebook.
Facebook is best for: increased name recognition, exposure that leads to new clients, connecting with others in the industry, generating traffic to your website or blog.
Twitter is the social network of choice for quickly sharing and communicating with others, regardless of whether it is for personal or business reasons.
For designers, Twitter provides a platform to connect with others in the industry, as well as those who may be potential clients. You can share your work on Twitter, but it's not as ideal for that purpose as some other platforms like Dribbble and Behance.
Twitter can provide a source of traffic to your website or blog if you're sharing links, but the clickthrough rate tends to be pretty low for most users.
Overall, Twitter is probably most useful for quick communications, which can serve many different purposes.
Twitter is best for: connecting with others in the industry and exposure that leads to new clients.
How are you using social networks as a freelancer or designer? Take a look at the networks covered in this article, as well as their strengths, and be sure that you are using the right social networks for your own situation.
About Joyk
Aggregate valuable and interesting links.
Joyk means Joy of geeK