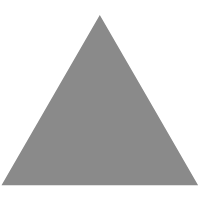 7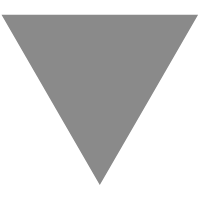 NXP Banks on Radar Sensing to Push Vehicles to Greater Levels of Autonomy
source link: https://www.allaboutcircuits.com/news/nxp-banks-radar-sensing-push-vehicles-greater-levels-autonomy/
Go to the source link to view the article. You can view the picture content, updated content and better typesetting reading experience. If the link is broken, please click the button below to view the snapshot at that time.
News
NXP Banks on Radar Sensing to Push Vehicles to Greater Levels of Autonomy
December 07, 2020 by Jake Hertz
Today, NXP released a new line of radar sensing technologies for the automotive industry. We interviewed their team to learn how they hope to bring vehicles to full autonomy.
One of the key technologies underlying vehicle autonomy is radar sensors. With 1.3 million road deaths annually, radar sensing has made driving significantly safer, providing safety features such as 360-degree field of view and blindspot detection. 
Safety features on radar-equipped vehicles. Image used courtesy of NXP
To help push vehicles into levels 3, 4, and 5 of autonomy—with safety as a core goal—NXP has recently made its newest contribution to the field of radar sensing. We sat down with Matthias Feulner, Senior Director of ADAS at NXP Semiconductors to learn more about the announcement. 
NXP's New Line of Radar Solutions
The highlights of NXP's newest release are the company's second-generation 77 GHz RFCMOS radar transceiver family, the TEF82xx, and additions to its new S32 automotive processing platform—a radar processor family. 
NXP claims that the TEF82xx family is the industry's first automotive-grade radar transceiver in 40nm RFCMOS. Compared to its first-generation, NXP's newest transceiver boasts doubled RF performance improvement with an output power of 13.5dBm and noise figure of 11.5dB. The device is also said to reduce phase noise by four times around a given target.
NXP's new radar solutions. Image used courtesy of NXP
These transceivers were designed to be paired with the S32 radar processor family to provide scalable and versatile radar imaging solutions and to bring 4D imaging radar to life. Leveraging an optimized architecture, NXP claims its new radar processor cuts cost and power of implementation by 50% compared to an FPGA equivalent.
Some notable features of the S32 family include a linear algebra accelerator, 8MB of internal SRAM, an external DDR interface, and a PCIe interface that allows cascading of processors as a domain controller. 
Notably, these products were designed with scalability in mind. On this, Feulner states, "On the one hand, [we have] scalability on the radar transceiver—the ability to go from corner radar to front radar to imaging radar—to scale the number of front ends."
He continues, "By doing that, we also scale the number of antennas. With radar sensors, the accuracy scales with the number of antennas. We scale from 12 virtual antennas up to 192 virtual antennas with an imaging radar."
4D Imaging: From Theory to Application
These devices were designed with versatility and scalability in mind. Combining different members of different families can provide functionality such as corner radar and long-range front radar. Excitingly, NXP says this suite of products brings 4D imaging radar to market. 
Simple block diagram of imaging radar. Image used courtesy of NXP
Pairing the SR32R45 radar processor with the new family of transceivers can work to deliver 4D imaging radar that boasts greater than 300m range and high-resolution point cloud output.
Feulner distinguishes NXP's ability for 4D imaging radar with similar claims around the industry: "What is important to keep in mind is that a lot of publications thus far are proof-of-concept, and many of them were based on general-purpose processors. We've done this optimization for the [automotive] use case with our radar specific processors, and that's given us a serious lift." 
Vehicle Autonomy Can Mean Vehicle Safety
While moving toward higher levels of vehicle autonomy is a worthwhile goal from a purely technological standpoint, at the end of the day, its value lies in the lives it saves. This is why adopting and improving radar technologies is an increasingly critical parameter for ADAS developers.
Feulner agrees. "When it comes down to it, at the most basic level, we are aiming to avoid accidents and save lives," he explains. "We believe that ADAS technology and radar sensors specifically can help make driving safer and avoid fatalities."