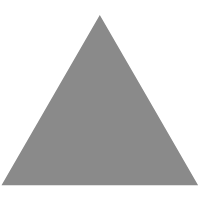 2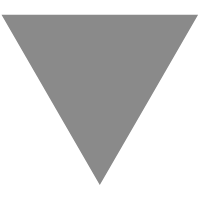 PSM-I exam Tips and Techniques
source link: http://www.topwcftutorials.net/2020/09/psm-i-exam-tips-and-techniques.html
Go to the source link to view the article. You can view the picture content, updated content and better typesetting reading experience. If the link is broken, please click the button below to view the snapshot at that time.
PSM-I exam Tips and Techniques
Introduction to PSM I Exam:
We have talked about the PSM I certification in many of our discussions. What the certification is, its demand, criteria, what is it focused on, and many other things. So today we thought why not drag our discussion to the point where we can help you to prepare for the PSM I certification exam? Now whenever you're preparing for any exam, the most important things that you need to know are the exam format, the eligibility criteria, fee details, etc. But another important thing that you might be skipping here is the actual way that can help you pass the exam. And to pass the exam, the most important factor is the tips and tricks that can turn out to be the reason of you passing the exam. Yes, you heard it right. There are many shortcuts, tips, and other ways that play a big part in making it easier for you to solve your exam questions.
And that is why takethisocurse.net presents to you some of the very best tips and techniques to pass the exam. You can find free psm quizzes and complete PSM dumps and Practice Tests to validate your skills. Which type of questions to solve first, how to deal with the hard questions, how much time to devote to each question, and other things will be discussed.
Tips and techniques to pass the PSM-I by Scrum.Org:
Before we dig into the tips and techniques, let us take a quick look at the Scrum.org exam format.
The exam cost is $150.
The passing score is 85%.
The number of questions to solve are 80.
The total given time is 1 hour.
Tip# 1: Try to get a 100% score in the prep exam questions:
This is the first tip that if a person really tries to follow, he can pass the exam. Now, suppose you feel that you have prepared enough and now you are ready to take the practice exam. Now, upon solving, you get 90% or maybe 95% even though you are well-prepared. Then what does it show? It shows that there might be some areas that you're lagging and that you need to consult the scrum guide or any other learning resource again. So don't even think that you're ready to take the actual exam unless you get 100% in the practice exam.
Tip# 2: Never memorize a question by heart if you're not able to understand its logic:
While preparing you to come across many questions that just have an answer given and not the explanation. We believe these are the most dangerous types of questions as they force you to memorize the answer by heart. Now we recommend never do this unhealthy practice, instead, focus on the logic behind it. Make yourself understand how the answer has been solved and the logic behind it. Only then you will be able to solve all such types of questions without having to memorize them by heart. When the logic is clear, there's no need to memorize the answer.
Tip# 3: Do the exam in the first shift:
Mornings are always good for mind and body, not only your mind is fresh but your body is relaxed and energy is full. So that is why remember this tip of taking the exam in the mornings. Sleep early the night of the exam, wake up early, have a nice breakfast and a cup of coffee/tea. Take a bath, wear nice clothes and then appear for the exam. If you're well prepared you won't have any anxiety that can cause trouble in solving the exam.
Tip# 4: Don't waste your time on one question more than you have to:
As the exam time is 60 minutes and the number of questions is 80. This means that you have less than a minute to solve each question. Now, this is quite a tough situation and you can lose track of time while solving the questions. Also, there comes a part if you get stuck to one question, you become so agitated that you challenge yourself to solve the question no matter what. This wastes a lot of your time and takes the time of the other questions. So what you should do here is always keep a track of time and the number of completed questions. And even if you get stuck to a question, then just leave it for now and come back to it later.
Tip# 5: Make yourself comfortable and be prepared:
Everyone has something that makes them less anxious and calms them down right? When you're in an exam, it is highly likely that you are a little nervous and even agitated. So do everything in your hands to make yourself comfortable and avoid all such situations that can make you start to panic. So, keep a water bottle with you. Make sure that your laptop has a full battery and keep a charger around in case the battery is low. Similarly, don't forget to keep a pen, paper, eraser, sharpener, and even chocolate (if that can keep you calm) with you. Thus be well prepared.
Tip# 6: Never trust your gut, instead, think about the contents of the Scrum guide:
When you are stuck in a question, don't say that I am going to trust my gut and mark this answer. Instead, give yourself some time and try to recall the concepts that you have read in the Scrum guide.
Tip# 7: Read the question twice before solving it: 
Never start to solve a question after reading in just one time. Do read it at least twice so as to be sure what you've understood from the question is whether right or not. Once you've read the question twice, then solve it with full confidence.
You can also checkout Agile Scrum Master Certification by EXIN here.
Conclusion:
These tips are quite simple yet effective ones and applying them while preparing and solving the PSM-I can play an eminent part in passing the exam. In case, you're taking the other path i.e. Scrum Master Exam by ScrumAlliance, comprehensive CSM Practice Test available for validation. So, read this topic carefully if you are preparing for the PSM-I exam, stay safe, and never stop learning.
Category:
Agile Methodology
Scrum
Tags:
Agile
,
Certifications
,
Scrum