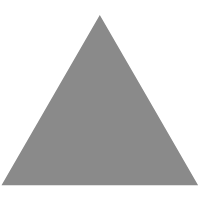 0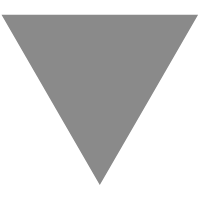 Figma Community Awards 2022
source link: https://uxplanet.org/product-figma-community-awards-2022-fc0063f4b49f
Go to the source link to view the article. You can view the picture content, updated content and better typesetting reading experience. If the link is broken, please click the button below to view the snapshot at that time.
Figma community awards 2022 and my favorite plugins and files of the year
Figma design community plugins, files, and widgets are popular with product designers. Here are the winners from Config 2022 conference and my favorites of the year.
I noticed a small vote icon near the like button on one plugin page two weeks ago, but I didn't understand what it was. After a quick search, I understood. This year Figma decided at the Config 2022 conference to give an award to people that helped the community in their Design work by sharing the community files, Widgets, or plugins that help our design work.
By clicking this button, community members voted for their favorite plugins, files, or widgets. The people that get the most votes got an award from Figma. (It is cool, no?)
Figma community awards 2022
What categories were in the competition and who won?
There were 10 different categories. Some of them apply to Figma and some of them to Figjam, here are the winners:
Figma
Figjam
*Source of the Figma Community winners: Figma Community Awards 2022
Here are my favorites plugins and files for this year
I found this year some great plugins and files that I use, and I believe that they can help every designer make a better job and work more efficiently.
Similayer by Dave Williames
I'd like to point out that the winner for "Favorite Figma Plugin" went to Similayer by Dave Williames. From my perspective, it can speed up your work as a product designer.
The plug-in helps you select layers that are similar based on a range of different properties.
Imagine you have many buttons with the word Done and you want to change the word to Close. The plug-in can select all the layers with this text instead of selecting each one individually.
True, Figma offers a feature that allows you to select multiple layers based on the same layers, properties, fill, stroke, effect, text properties, font,instance, or variant. However, you can only select based on one variable. The plugin gives you the opportunity to filter based on many variants, for example, text and color, or text color and font size.
You can use this plugin in cases where you misspell a word in a text and want to replace many text layers at once or wish to change the color of an element with a single click. Furthermore, I find it useful for cases when I work on an old design file that is not organized well, and I need to organize it before I begin designing.
Text selection is only one option. You can also choose from other options such as strokes, fills, auto layout, layout, layers, images, export settings, and prototype.
Link to the plugin page.
Similayer by Dave Williames
iOS 15 UI Kit for Figma By Joey Banks
This was one of the finalists of the category "UI Kit for Figma". A really helpful resource. The design file includes a lot of components for the iOS 15 design kit. There are many more kits he did for iOS. You can enter his Figma community page to take a look at the design files he shared.
Link to the plugin page.
iOS 15 UI Kit for Figma By Joey Banks
Phosphor Icons by Phosphor Icons
Among the finalists for the category "Icon sets" was this wonderful Figma community file with a set of 1,047 icons that come in 6 different weights that can improve the UI design of any digital product.You can also find them on their website.Link to the plugin page.
Phosphor icons by phosphor icons
Find and replace by Jackie Chui
It is a very simple plugin that focuses only on text, you can search any text on the page and change it with a single click.
Link to the plugin page.
Find and replace by Jackie Chui
Figmoji by Nitin Gupta
You can add emojis to your design using this plugin. The emojis have a much flatter design than the default and were well designed.
Link to the plugin page.
Figmoji by Nitin Gupta