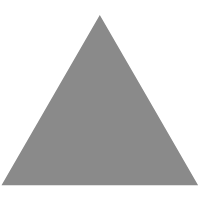 0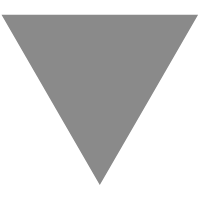 Twitter isn't a bar, is it?
source link: https://medium.com/@LanceUlanoff/twitter-isnt-a-bar-is-it-4286cdf6b4cd
Go to the source link to view the article. You can view the picture content, updated content and better typesetting reading experience. If the link is broken, please click the button below to view the snapshot at that time.
Twitter isn't a bar, is it?
Stepping into the maelstrom
Photo by Taylor Davidson on Unsplash
What a time it is on Twitter right now. The future of the beloved (by some), excoriated (by just as many) social media platform hangs in the balance as Billionaire Tycoon, Tony Stark without filter Elon Musk decides if he truly wants the platform he has, except for shareholder and regulatory approvals more or less bought for $44B.
The emergence of the deal has bubbled up many of Twitters' extant problems and biggest decisions. Just days ago, Musk, who has been complaining vehemently about all the fake accounts (bots) on Twitter appeared to tap the brakes on the deal after learning that the true percentage of bots in Twitter's roughly 229 million monetizable users might be just 5%.
Musk, who thinks that no good business deal can be done in private tweeted that the deal was on hold while he waited for "supporting details."
Later he launched a quasi-investigation on the platform, asking his team to do a random sample of 100 Twitter followers and see what their bot loads looked like. He also tweeted he was "still committed" to the acquisition. OK.
Meanwhile, the specter of Musk's ownership has raised the possibility that Musk will invite back banished Twitter power user and former US President Donald Trump. This has, as you would expect, freaked out quite a few people.
Trump was removed from the platform where he had over 88M followers after violating Twitter's Terms of service by seeming to support the violent Capitol attack. At the time, Twitter co-founder and now former CEO Jack Dorsey made it clear that while he felt he had no other choice, he wasn't happy about the process and, it seemed was never even sure Twitter made the right choice.
Fast forward to last week when Dorsey began relitigating the decision in light of Trump's potential return. I followed a Twitter conversation between Axios Business Editor Dan Primack and Dorsey.
Primack has noted that Dorsey agreed with Musk that permanent bans don't make sense for indviduals (Trump included, I guess). Dorsey reiterated that such bans were "a failure of ours and don't work."
Primack pressed Dorsey on the point, asking if Dorsey thought "the decision should have been subsequently revisited."
Here's how Jack responded, "it was a business decision, it shouldn't have been. and we should always revisit our decisions and evolve as necessary. I stated in that thread and still believe that permanent bans of individuals are directionally wrong."
The term "business decision," stuck with me because, after all, Twitter is still just a private business. It's, for now, a publicly-traded company, but is not a government body, a public park, a courthouse, or a school.
Businesses, as I see it, have different rules and, with notable exceptions (like discriminatory practices) can decide who can or cannot hang around in their establishment.
So, in what would soon become a clear act of self-punishment, I responded to Dorsey:
"If you can ban someone from ever coming back into an IRL social gathering place like a bar or a ballpark, why is banning someone from a social media platform wrong?"
I was thinking about the times I'd read about unruly and even violent fans being banned for life from one or more ballparks. MLB and these ballfields are run as both gathering places and businesses.
What I hadn't anticipated is that Dorsey would respond to me with a terse "Twitter isn't a bar."
RIP my mentions.
Thousands of responses, many of them supporting Dorsey's dunk on me flowed into my feed. Many found my comment reductive and had fun at my expense. Dogecoin creator Shibetoshi Nakamoto, for example, mocked my comments with "'if i can ban people forever from my 20 person echo chamber message board why is it different to ban people forever from a global social network designed around public discourse and free speech!?'"
Some agreed and even made jokes that seemed to support me. A Twitter user named HNDRX quipped, "You sure? Everyone seems pretty drunk here all the time."
Others dug back into Dorsey's archive and found a tweet where he quoted a comment that said "On social media, there's nothing like NBA Twitter. It's a sports bar that doesn't close, a barbershop with unlimited seating, a family cookout where the NBA stars show up to hang."
This back and forth went on for days, though Dorsey never weighed in again, perhaps basking in the support of thousands of Musk and Trump fans.
Look, I know Twitter isn't a bar, but it does have some aspects of a free-range and open watering hole. People gather, strike up intimate, medium, and large conversations. Some are circumspect, others are loud. Some people chill at the bar and others make a scene. One guy even throws a chair. Turns out that that guy throws a chair every time he comes in. Finally, the bar owner has had enough, and he says, "I don't need your conversation and business, never come back."
Anyone who consistently ignores Twitter's Terms of Service, is abusive to others, or, perhaps is stirring people up, encouraging them to do something dangerous, is probably not someone you want on the platform.
Warnings and suspensions can work, but what if they don't? Why shouldn't a private business have that nuclear option? If a ban is carried out fairly and is not based on race, religion, gender identity, sexual orientation, or political leaning, but on the safety of people on and off the platform, isn't that valid?
Twitter isn't a bar, but only because no one serves drinks.