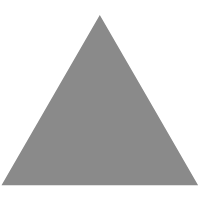 222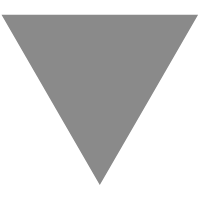 Klyde PX4 | PX5 | PX6 head units with MCU CSN2 | CSN2_D | CSN2_8600_D (Android 8...
source link: https://forum.xda-developers.com/t/klyde-px4-px5-px6-head-units-with-mcu-csn2-csn2_d-csn2_8600_d-android-8-9-10.3912413/page-89#post-85890089
Go to the source link to view the article. You can view the picture content, updated content and better typesetting reading experience. If the link is broken, please click the button below to view the snapshot at that time.
Top Liked Posts
This thread relates to MCU: CSN2_xxxxx, CSN2_D_xxxxx and CSN2_8600_D_xxxxx for PX4, PX5 and PX6 platformsThis thread is a mirror of russian 4pda to cover more users/developers.All units are made by Klyde, but are sold under different brands.I've been looking for a simple way to donate me if this thread is useful for you, all the ways are collected in one post
there
The thread requires a new mainteiner. Details are
there
.

Hardware specifications:
CPU: Octa-core PX5 1.5GHz Cortex A53 64 bits CPU
ROM: 16/32/64G
RAM: 2/4G
Resolution: 1024*600
Out Power: 4*45Watt
Operating System: Android 8/9
Radio Tuner/Audio Chip: NXP6686 / TDA7851
Built-In WiFi Module /Support External 3G Dongle
Features: Radio Tuner,Built-in GPS,MP3 Player,Bluetooth,Touch Screen,TV,Mirror link,Built-In Microphone,Support Steering Wheel Control,Support Can-Bus
Useful tips
Tag [Android 8] means that it applicable to Android 8 , the same for [Android 9]. If there is no tag, it suits both versions.
Factory Settings password: 126
If you type 888 while opening Factory Settings, the Logo changing menu appears instead of Factory Settings. Logo1 replaces "Navigation system" picture, Logo2 replaces "android" picture. Logo2 is animated.
Developers mode password is 237
Password 927 opens menu, that helps to adjust screen brightens by changing VCOM value. You can set it between 1 and 100. Be careful with that!
[Android 9] How to root
Warning! You should be careful with that as it can brick your device once you tried to update SuperSu. Do not update SuperSu binary or the SuperSU app!!! You will get bootloop if that is updated!!! Also you have to wait until the tool completes its job, otherwise you can get no sound. If you face the mentioned problems, just re-flash your device. BE CAREFUL!.
Starting from android 8 January firmware there is an option "OFF" for "Power off delay if ACC OFF". it allows to keep android in a sleep mode forever. Please note that it consumes around ~9-10mA in this mode. Powered off device uses 4.8mA only (twice less than sleeping mode).
How to get enter stock recovery: hold reset(power) button, wait until sensor buttons start blinking, release and immediately press the button again. See video
To adjust the back camera brightness, just tap the screen when the camera is active.
Set custom logo
Detailed device schema
Known issues/limitations and fix/workaround for that
Lost

wheel key settings and

radio stations in case full power loss (yellow wire). Make sure that yellow wire is not disconnected when the car is stopped/locked.

Sound level is 10 (12) after reboot/sleep if you was listening louder; if it was less than 10 (12) stays the same. 12 appeared in Dec 11th firmware, it was 10 before that.

Not topical starting from Dec 27th firmware, now you can define default sound between

12

10 and 20 in Car Settings-->Personal Settings. 10-20 is in Jan 17th firmware .
buzz in speakers caused by 433MHz alarm system and USB stick remounting.
small buzz caused by WIFI, observed in complete silence only. Not an issue if there are no connected devices.
There are lots of cases when wheel keys does not work at all. The reason is in wiring. Please study the head unit manual + car wiring scheme and put the needed wire to the correct connection shoe.
if you have canbus adapter and wheel buttons duplicate actions (i.e you pressed next track, but 2-3 tracks were switched, the same for sound level), just flash Jan 17 or newer firmware. Also it is possible to change wiring, but the firmware is much easier.
if you have canbus adapter and track switching is reversed (incorrect), just go to Factory Settings --> canbus and set keys_previous_next to change.
Bluetooth ODBII and hands-free (calls) does not work simultaneously. At the same time ODBII and BT Music works well simultaneously. Hardware limitation, no idea for now if that can be solved.

Voice dialing, voice search do not work on some devices.

Fixed in May 8th firmware.
1.PX5 Firmware. You can combine different firmware and MCU (I.e. take the pumpkin MCU + April firmware or vice versa). MCU from Android 8 is compatible with Android 9. Mind DSP only while updating MCU.The factory does not provide me with a changelog! Do not ask about it.

Android 10. Fake Android 10.
It is the same android 9 firmware, but with the changed launcher, radio and Bluetooth app.
Android 9.
The link for the
most recent
firmware
and MCU:
with DSP
and
without DSP
. _D_ in the MCU version means that it is for units with DSP.
All
available versions of MCU
are on my
Google drive
.
Firmware history and links:
Android 8.
The link for the
most recent
firmware
and MCU:
with DSP
and
without DSP
. _D_ in the MCU version means that it is for units with DSP.
All
available versions of MCU
are on my
Google drive
.
Firmware history and links:
2. PX6 FirmwareAndroid 10. Android 9. 3. PX5 Android 9 for 1 DIN units with MCU CSN2_8600_D
The differences between this unit are on Russian 4pda
Firmware 201911301053 + MCU CSN2_8600_D_11202019_162651 is located on
Google Drive
4. PX4 FirmwareAndroid 10. The instruction how to upgrade is thereThe list of purchased devicesTested and compatible 3G/4G modems
ZTE MF622
ZTE MF825
Huawei e173
Huawei E352
Huawei E3272
Alcatel 410D
How to update firmware on the device (without changing android version)

I know at least 3 methods how to do that Use USB Stick or SD card with FAT32 filesystem for android 8 or USB Stick ONLY for android 9.
1.
- put the firmware (kupdate.zip + update2.bin if you want to upgrade MCU) directly to USB stick or SD card,
- insert it while the unit is running,
- click OK once suggestion to update appears.

2. The same as 1, but the last point is to start update from system settings

3. Use it, if you have a brick (bootloop)
- put the firmware (kupdate.zip + update2.bin if you want to upgrade MCU) directly to USB stick or SD card with FAT32 filesystem for android 8 or ONLY USB Stick for android 9.
- power off the device, insert USB stick or SD card for android 8 or ONLY USB Stick for android 9.
- press and hold power button and power on unit by switching on ACC in your car or enable power +12V on both red and yellow wire in case you doing that on the table. On some units use reset button instead.
- once the update is started, release the button.

WARNING! Firmware update will remove all your personal data and settings on the device!

If you observe the error like "header and footer of kupdate.zip does not correspond signature", just try to upgrade form another USB stick/SD card.
Upgrade to real android 10

There are 2 known ways how to upgrade to android 10.
1. Disassemble your unit and do the same as described
there
using the files for
PX5
or
PX6
depending on your platform. Also there is an instruction with pictures in each archive.
2. Without disassembling, but using windows laptop or tablet. Quite simple, but requires lots of checks and preparations. And in worth case scenario you will have to solder to the needed pins of coreboard.
!!!
The upgrade is possible on motherboards rev 1.4, 1.5.2 and 1.6 (quite possible that other revisions too, but we have not enough information for now).
The mainboards of rev 1.2 require disassembling and soldering additional usb cable!!!
In order to complete the upgrade we need:
- strong desire to do that and be ready to disassemble unit in case of the failure or even purchase a new one.
- USB
type A male to type A male
cable
- Windows laptop or tablet
Steps to do.
1. Preparation
- check the Bluetooth module that is configured in your unit: System Settings-->Factory Settings-->FUNC-->BT Mode. Note its model somewhere. That will be needed to restore the settings after the upgrade.
- check if you can do an upgrade:
-- install terminal emulator on your unit and run
Code:
dmesg | grep "USB device" | grep using
and note the last time stamp
-- plug USB stick to the first USB (on the panel or into an extender cable)
-- run again
Code:
dmesg | grep "USB device" | grep using
-- if you see something like
Code:
[ 4781.749803] usb 3-1: new high-speed USB device number 16 using usb20_otg
you can use this USB and plug the head unit to your laptop via it using USB male type A to male type A cable.
usb20_otg
is vital
-- if you see something like
Code:
1-1.3: new high-speed USB device number 5 using ehci-platform
This USB can not be used!
-- repeat the action for the second unit`s USB
--
IF BOTH PORTS DOES NOT HAVE OTG YOU CAN NOT GO FURTHER UNTIL YOU SOLDER THE 3RD CABLE!
The instruction is at the end of this post.
- download
PX5
or
PX6
depending on your platform.
- if you have a display with resolution 1280*720 , download a custom
oem.img
, it is suitable for both PX5 and PX6;
- extract archive to root directore of drive C: You should have C:\px6_10.0_burntools\ or C:\px5_10.0_burntools\ folder;
- install drivers from DriverAssitant folder;
- in case of PX6 go to C:\px6_10.0_burntools\AndroidTool_Release_v2.71, for PX5 go to C:\px5_10.0_burntools\AndroidTool_Release_v2.71, edit config.ini, replace Selected=1 with Selected=2. That will enable English language for the program;
- if you have 1280*720 display, put the custom file to rockdev\image folder and replace the old one;
- backup all vital data on your head unit;
2. Upgrade
- run AndroidTool.exe
- download and install this
APK
- run it and click "Go to Android10",
the device will be rebooted and BRICKED. APK kills loader and boot partition!!!
- connect your laptop and head unit via the discovered OTG USB
- AndroidTool should reprt "Found one MASKROM device"
- hit run button;
- wait until the competition.
The unit will be rebooted, data partition will be formated and the unit will be running andriod 10.
3. Post upgrade
- download the most recent firmware
- put it on USB stick
- do an upgrade using this USB stick
Known issues and fixes
1. Bluetooth KD6 does not work on android 10. Replace the module with IVT140 or RF210, maybe it will be fixed in new firmware.
Fixed starting from 202011261850
2. In some unique cases the rear camera does not work on android 10 (we suspect that it appears on old mainboard revisions without DSP). Fix is to revert to android 9 or maybe it will be fixed in new firmware.
Fixed starting from 202010141730

TIPs
.
Mainboards Rev 1.2
do not have USB OTG, so you have to solder the 3d USB cable. Just solder the USB wire to connector A if the mainboard. Pins 63 and 64. 63rd stands for D+, 64th corresponds D-. Do not forget about GND. +5V is not mandatory for upgrade, you can take it from rear connector H (check pin 5 or 10 there) and make fully working USB port.
Upgrade from Android 8 to Andriod 9 (Using disassembling method)
For now it is needed to DISASSEMBLE the unit for upgrade! These actions are on your own responsibility!!!
0. You will need Windows PC/Laptop/Tablet for this procedure, please refer to guide from Chinese engineers
here
.
1. Install drivers from
this
archive
2. Short circuit the resistor to ground (there is a picture in guide)
3. Power on the unit
4. Connect USB (use Type-A male to Type-A male cable).
5. Flash the Android 9 data from this
archive
6. Disconnect USB and power. Then power on the unit.
7. Enjoy
After these steps you'll be able to install any android 9 from this thread. It is needed to disassemble the unit only once.
A few videos for the reference are
there
and
there
.
Upgrade from Android 8 to 9 WITHOUT disassembling.ALL YOUR ACTIONS ARE YOUR OWN RESPONSIBILITY!!! Nobody will send you a new core board in case of the failure! At least will not do that free of charge!
0. All needed files are
there
.
1. To perform the upgrade we need:
- Strong desire to do that and be ready to purchase a new core board in case of total failure (~100$);
-
micro SD card slot in your unit
. If the unit vendor gives details regarding the units without SD cards, I'll update this post;
-
USB stick
(up to 16GB, to avoid possible problems) formatted in fat32;
-
micro SD card
(again, please use not so big);
2. Put the following things on USB stick:
- MCU firmware that suits your device. I.e. update2.bin from the first message in thread
with DSP or not
depending on your unit)
- Android 9 firmware from the first message. kupdate.zip,
Again: Andriod 9!!!
3. Do NOT plug USB stick to the unit for now, let`s make bootable SD card;
4. On Windows PC run SDDiskTool and create bootable SD card. The manual inside of the archive, with the details, so I see to reasons to repeat it there. update.img from the archive is used there ~350Mb;
5. Install "Android 8 upgrade 9.apk" into the unit, run it, click only the button in this application.
The unit becomes a brick (temporary, till a success on step 9)
- You will see only a black screen and lights on the buttons;
6. Put SD card into a units slot,
disconnect battery terminal of your car
or
power off the unit in some other way.
Both red and yellow wires of unit should not have +12V on them !!!
7. connect battery terminal.
8. The unit is upgraded for the first time.
Take a video of the process!!!
Just in case if you fail and it will be needed to troubleshoot that. On this step you should see TWO errors of formatting metadata.
YES, there should be TWO errors!!
and formatting error for system.
Video of attempt.
The final screenshot.
9. Disconnect and connect battery terminal one more time. The unit
upgrades from SD card one more time
Take a video of the process,just in case.
this time there should be no errors with metadata and system!!!
The last string should be "Doing Actions succeeded".
Video of 2nd attempt.
The final screenshot.
10. Disconnect battery terminal,
REMOVE
SD card from unit, plug USB stick prepared on step 2.
11. Connect battery terminal and the unit will complete the upgrade to Android 9.
12. Once the upgrade from USB stick is done, the unit start running Android 9.
All further upgrades will be done from USB stick without any additional actions
Video of installing the firmware from USB Stick.
13.
FORMAT
SD card on your PC, do not use it in unit until it is formatted, just to be safe.