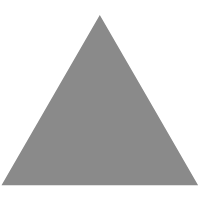 1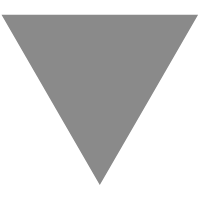 Texas, this is not the Innovation you're looking for…
source link: https://austinstartups.com/texas-this-is-not-the-innovation-youre-looking-for-2e4eaa70d33b
Go to the source link to view the article. You can view the picture content, updated content and better typesetting reading experience. If the link is broken, please click the button below to view the snapshot at that time.
It's not fair, it's not democracy, and it's not good for business.
Texas, this is not the Innovation you're looking for…
Texas is known for technology and business innovation, but right now our state government is being innovative in all of the wrong ways by finding legal loopholes to skirt around national laws and suppress voters they don't agree with. It's not fair, it's not democracy, and it's not good for business.
Texas has become well-known for being one of America's most business-friendly states. Consider that just in the past two years, we've seen these wins in tech, the industry we personally know best:
Oracle's global HQ move to Austin
Apple second HQ continuing to grow in Austin
Hewlett-Packard Enterprise's global HQ moving to Houston
Army Futures Command selecting Austin as their headquarters
Elon Musk's move and his companies, from Tesla, SpaceX, Neuralink, and The Boring Company, all substantially moving here or establishing large operations in Austin, Boca Chica, and in other areas around Texas
New investors moving here such as 8VC, Breyer Capital and Sapphire Ventures
Homegrown Austin VC and PE firms, such as Vista Equity, LiveOak Venture Partners, Next Coast Ventures, Silverton Partners, and ATX Venture Partners raising and deploying record amounts of capital throughout the state
Startups becoming unicorns, including Everlywell, ICON, Multicoin Capital, and WP Engine
Texas has undisputedly won in tech during the very challenging pandemic. Our state has been very innovative, and we applaud our leadership to that end. Governor Abbott, and former Governor Perry before him, prided themselves on being some of the best at recruiting companies to move here. Which is precisely why it is so troubling to us that in the past few months, our state government has been innovating in all of the wrong ways by finding legal loopholes to skirt national laws and suppress voters with whom they don't agree. It's not fair, it's not democracy, and it's not good for business.
In the past few months, Texas has seen disturbing new laws passed, and executive orders issued, that threaten to kill the Golden Goose of growth that we've been enjoying for so long. Laws that:
Make it harder to vote, especially for lower income people and people of color
Circumvent national right to choose law by exploiting the most arcane legal loopholes
Set dangerous precedents by creating "citizen prosecutors"
Allow almost anyone to openly carry firearms without training or a permit
Target transgender children
Limit the powers of local governments to handle the pandemic in their own way
And it hasn't taken long for our jobs — and wealth-creating Golden Goose to find itself in trouble. Just last week, the cloud-based software giant Salesforce, the largest Software as a Service company in the world, with a market capitalization of over $255 billion, announced it would pay relocation expenses for any of its nearly 1,000 Texas employees wanting to flee our state. Apple followed with an announcement that its health insurance would help cover costs for travel outside the state for any workers. We will see more announcements like this if we don't change course.
As Texas CEOs, we are big fans of innovation. We want innovative new technology, marketing campaigns, and business models. We want Texas to continue to win when it comes to attracting business while also leading in the way we treat all of our citizens.
We live in one of the most diverse states in the nation, and we should be celebrating that. Diversity represents the best of America and has quite literally been etched into the fabric of our history by Emma Lazarus, who wrote the famous words at the base of the Statue of Liberty that have long welcomed immigrants to our shores. Texas has a storied history of pioneering too, from the creation of the word "maverick" to even the Roe v. Wade decision itself, which began in Texas and changed our nation in the process. Abilene native Sarah Weddington decided to take on the case pro-bono at age 27, after graduating from the University of Texas at Austin's prestigious law school — the youngest person to ever argue before the U.S. Supreme Court.
We agree with balancing the imperatives of commerce with those of the pandemic and avoiding unnecessary measures now that vaccines are here and widely available. Many have moved to Texas because of policies in their states that are not based on common sense. But how does it help to attack our school administrators, while our children are watching us and learning how, and whether, to unite or divide? History will not judge us kindly during a time where being unified is the best message to send to our children, most of whom unfortunately do not have the choice yet of taking these miracle vaccines.
Let's unite as businesses and citizens and say no to division. We are bipartisan, with the voting records to show for it. We financially support organizations like No Labels, the national movement of Democrats, Republicans, and independents working to bring our leaders together to solve America's toughest problems. We seek out diverse views and discussions at forums such as the Aspen Institute.
The best way to make your voice heard is to vote and help get others registered to vote.
Since 2017, the bipartisan Austin Tech Alliance has:
Coordinated over 60 voter registration drives at our member company locations
Partnered with Travis County Tax Office to offer VDR trainings at member company locations
Registered or updated registration for almost 1,000 voters in Travis County
Join us as we support the Austin Tech Alliance and other organizations like it throughout Texas to get out the vote in 2022. Let's put the right type of innovation back into Texas!
Sincerely,
Adam Lyons, founder and former CEO of The Zebra

Amber Allen, CEO of Double A Labs

Andrew Eye, CEO of ClosedLoop

Arlo Gilbert, CEO of Osano

Ben Lamm, CEO of Colossal

Ben Rubenstein, CRO of Realtor.com

Blake Garrett, CEO of Aceable

Brett Hurt, CEO of data.world

Brian Cruver, CEO of AlertMedia

Charles Thornburgh, CEO of Kinjo

Dan Graham, CEO of Notley

Dustin Wells, CEO of Headspring

Eugene Sepulveda, CEO of Entrepreneurs Foundation

Heather Brunner, CEO of WP Engine

Henrik Johannson, CEO of Gembah

Henry Yoshida, CEO of Rocket Dollar

Hugh Forrest, Chief Programming Officer of SXSW

Jason Ballard, CEO of ICON

John Berkowitz, CEO of OJO Labs

Joshua Baer, CEO of Capital Factory

Mellie Price, CEO of Purposeful Capital

Michael Patton, CEO of Fetch

Omair Tariq, CEO of Cart.com

Noah Zandan, CEO of Quantified Communications

Ross Buhrdorf, CEO of ZenBusiness

Sean Spector, CEO of Dropoff

Tyson Tuttle, CEO of Silicon Labs

Whurley, CEO of Strange-works
You can make a different by joining these CEOs in donating to the Austin Tech Alliance to help increase civic engagement in the technology and business community. If you are a CEO would like to add your name to the list, please email [email protected].