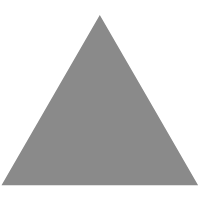 1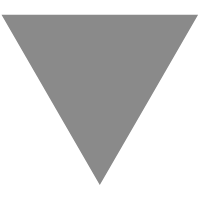 Who Is a Web Designer: All You Need to Know
source link: https://www.uxpin.com/studio/blog/who-is-web-designer/
Go to the source link to view the article. You can view the picture content, updated content and better typesetting reading experience. If the link is broken, please click the button below to view the snapshot at that time.
Who Is a Web Designer: All You Need to Know
Love that website you see? Having fun with the links, the buttons, and the colors that mesmerize you? How about the typeface that makes it easy for you to read? 
That's all the work of web designers whose work brings you the slick websites you visit every day. 
How the website behaves, how it scrolls, and the initial impressions you gather from the visuals are all backed by a web designer's intuition, experience with design, color theory, typography choices, and the art of visual design. 
Behind the scenes, web developers build and manage code, scripts, and the infrastructure for websites. 
Web designers work with web developers to create websites compatible with all devices, such as desktops, laptops, tablets, or smartphones. 
Web designers use their creativity and knowledge of design principles to create memorable user experiences for website visitors, while also building websites for performance and results.
If you're looking to expand your skill in web design, start experimenting with UXPin. UXPin is a design tool that will help you from wireframing to hi-fi prototyping. You should sign up for the UXPin free trial now.
Who is a Web Designer?
Web designers are experts in aesthetics where the ultimate goal is to drive business results.
The goals that a designer will typically affect are lead generation, conversion to signup, brand awareness, and new customers.
Web designers bring a range of skills to the table that they use to achieve these goals. Some of these skills include:
Graphic art (images, logos, and diagrams)
Page design (the layout of a web page)
Product design (onboarding flows, form design, functionality) 
Consumer behavior research (how the consumer actually responds to the product)
UX/UI research and design
Reporting on business goals
Planning for business goals
What skills does a web designer have?
At a more granular level, these are the more focused skills a designer will work with:
Principles of design 
Web design languages (HTML, CSS, and a working knowledge of JavaScript). Some web designers also segway into learning web development languages such as Python, Ruby, and React
Typography 
Color theory 
Graphic composition 
Responsive design
The principles of user experience (UX) design
The principles of user interface(UI) design
Design strategy
In a designer's daily life the required skill set and the associated responsibilities go way beyond the basics.
To get a better idea of how designer's think, check out this resource on Jacob's law. This site pulls in info about UX design, UI design and more.  
What are the KPI of a web designer?
The KPI a designer uses will depend on the exact strategy in play. However, some typical measurements designers take on their work are as follows:
Conversions from web page visitor to lead
Engagement on pages (i.e. button clicks, downloads)
Click through rates
Brand awareness scores (measured in a variety of ways)
User behaviour throughout the site (measured in page view funnels)
Time on page
Time spent watching a video
Scroll depth (measured by heat map tools such as hotjar) 
What tools does a web designer use?
Web designers deliver their work using several tools, ranging from the humble notepad to tech-powered, code-based design tools like UXPin.
Primarily, web designers and the tools they use are just as varied and personalized as web designers themselves — based on workflow requirements, needs, skills, and the projects they work on. 
Some web designers choose to focus on specific CMS systems and platforms. This affects the tools and web design workflows they might end up using. 
Here are a few web design tools that designers use for their projects and workflows: 
Design Thinking Tools (For conceptualizing, visualizing, and mockups) 
Design is an evolutionary process. Starting from concepts and prototypes moving to user feedback, and then pulling that feedback back into the final prototype version. It's an iterative process that requires rebuilding based on how your customers are actually using the product.
To learn more about phases of design thinking, check out our article on design thinking tools. 
While you could do web design magic on the back of a napkin, web designers need something more functional and powerful. 
With templates specifically built for web designers, you can use SurveyMonkey to run surveys and polls to gather quick and definitive feedback on customer needs, user satisfaction and more. 
If you need more control, and if you love to add some character to your forms, you can use Typeform. 
Want more engagement? How about going face-to-face with your audiences while still gathering feedback, asking questions, and more? VideoAsk by Typeform allows you to use video to ask questions and get your answers by just sharing a single link. You can also use conditional logic, multi-response fields, and more. 
Tool for Web Design Starting from Wireframing up to Hi-Fi Prototyping 
After web designers ask questions and gather insights, it's time to put concepts into something more tangible. Since an actual website build is still far away, prototyping is a necessary in-between process to bring life into your web design concepts. 
UXPin is a website prototyping tool that allows you to not only make designs, but also see how the designs interact and function with the help of advanced interactions, states, and conditions.
You can pull in the existing components from your developers' libraries, and include them easily in your prototypes. This saves a ton of time for you and developers, as well as helps maintain consistency. 
The best way to understand prototyping tools is to sign up for a UXPin free trial and start experimenting. 
Other CMS-specific tools & workflows: 
As a web designer, if you gravitate towards specific CMS systems, the choice of web design tools will vary. 
You will still use tools like UXPin for concepts, wireframes, mockups, prototypes, design iterations, and more. But sometimes you'll need specific tools or features built into the platforms themselves to complete web design projects.
Popular CMS solutions such as WordPress and design solutions such as Webflow might require slightly different pathways and workflows.  
Web designer vs. web developer: what's the difference? 
Some people tend to use the phrases "web designers" and "website developers" interchangeably. However, they're completely different roles in a web development team. 
Web designers focus on visual design, UX, UI, branding, how the content interacts with design, and the user experience with the product. 
Meanwhile, web developers focus on what's "under the hood". Web developers build out the site with code, and focus on making sure the site renders fast and is always live.
Some web designers foray into web development. Some web developers also get their hands wet with web design. 
There's a rich and varied interplay between the two career tracks, but there's so much work to be done that the trades typically get divided between the lines of "web designer" and "web developer".
What are some examples of great web design?
Looking for some inspiration and examples of great web design?  
Here are some of our favorite examples of great design:
Chili Piper
Notice the large, unmistakable, and only call-to-action on the homepage of Chili Piper? It's built to generate leads while still providing value to end-users. 
The CTA itself is appealing, simple (just an email grab), and promises an Instant Inbound ™ Preview in 30 seconds flat. 
Also, notice the clean navigation menu, the colors used, the contrast, and the clear call-to-action button on the top right corner of the nav menu. 
ThoughtSpot
Can a simple navigation menu be "more" than just a menu? Going beyond the functionality of the navigation menu usually found on websites, ThoughtSpot put an ebook download right into their nav menu. This means this nav bar is getting conversions, even though it's just a navbar. How cool is that!?
Also, check out that eye-popping tombstone graphic and loud content topic using the word "death".
ThoughtSpot is a SaaS platform that provides businesses with analytics solutions for modern data stacks. 
You could achieve this with our UXPin multi-level dropdown element. 
Trivago 
We love minimalistic, results-oriented designs at UXPin. Trivago is a hotel aggregator you might be familiar with. 
It all starts with this minimalistic home page. Notice how everything else looks a little faded in comparison to just the "search" element, which is found front and center on the site? 
The site has a focus. It does only "one thing" and tries to do it right. Meanwhile, all those logos not only act as social proof but also clearly lets you know where the properties are going to be sourced from (to help compare and deliver the information to you). 
Want to see examples of interactive web designs? Go here. 
Who are some great web designers in history? 
There are several thousands of web designers who do impressive work, and you only have to look at certain sites like Awwwards and Behance to check out some of the best web designers you can find. 
Thankfully, a few of the best web designers do have their work put up for the world to see. Here are some of the greatest web designers we know of: 
Berners-Lee:
Berners-Lee invented HTML and designed one of the first websites on the web. Built for the European Organization for Nuclear Research, here's the first website Berners-Lee built for distributing access to information about other researchers, research projects, and more. 
While we are talking about the world's early web designs, here's a look at Aliweb – the world's first search engine. 
Shane Mielke
Shane is as accomplished as web designers can be, with six Adobe Sites of the Day, two Awwwards, 36 FWA Sites of the Day, four FWA Mobile Sites of the day, two FWA Sites of the Month, and 3 Adobe Cutting Edge Awards. 
Shane also published a book called Launch it: A Handbook for Digital Creatives. Shane's portfolio tilts heavily towards designing movie websites. 
Dan Cederholm 
As the Co-founder of Dribble, author, and keynote speaker, Dan Cederholm is a Massachusetts-based web designer known for standards-based web design. 
Having worked with the likes of EA (Electronics Arts), YouTube, Microsoft, MTV, ESPN, and Google, his accomplishments and the web design career itself should go in some sort of a hall-of-fame for web designers. 
Jan Cavan Boulas 
Working as a product designer at Automattic – the company that runs and manages WordPress, WooCommerce, Tumblr, and JetPack – Jan Cavan designs products that millions of people use. If there's a list of web designers working to make the web a better place, Jan Cavan Boulas will take the top few spots. 
She speaks at several design conferences, published books, and focuses primarily on app design.
Yaron Schoen 
Founder of Made For Humans (a web design shop) and recently holding the title of design lead at Twitter, Yaron is a Brooklyn-based web designer focusing on interface design. 
Yaron has an impressive list of clients that other web designers might kill for. Featuring National Geographic, AOL, Pixable, Travelocity, and several others, he has an entrepreneurial spirit which led him to start several other projects such as Float.
Conclusion
Give your web design learning and your web design career an amazing start by getting educated in who is a web designer and what they do. 
Extend your learning to make the design work for business's goals, and use the right tools of the trade. 
Start by signing up for UXPin and take it for a spin now.