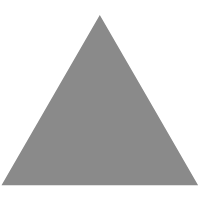 0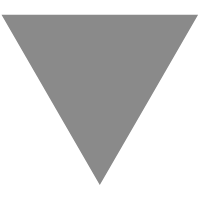 Accelerating government transformation with modern automation
source link: https://puppet.com/blog/accelerating-government-transformation-with-modern-automation/?utm_campaign=Feed%3A+PuppetLabs+%28Puppet+Labs%29
Go to the source link to view the article. You can view the picture content, updated content and better typesetting reading experience. If the link is broken, please click the button below to view the snapshot at that time.
Accelerating government transformation with modern automation
This blog is the fourth in a four-part series on infrastructure automation for government agencies that are modernizing digital systems while grappling with budget and staffing constraints and the challenges of COVID-19. Read the third post here.
For government agencies, continuous modernization is quickly becoming the norm. And, in light of COVID-19, modernizing in cloud environments is now a mission-critical imperative.
This type of change isn't a surprise for agency IT administrators, despite the significant acceleration of the timelines. However, the challenge set seems to grow daily. It's more complicated than ever to ensure new (and legacy) systems remain stable and meet the necessary government security standards. Because of the typical government patchworked systems with years of convoluted interdependencies built in, new system rollouts often come with very real concerns around what will break downstream. Manual management (and associated human tax) become very real obstacles to fast-track modernization efforts. Band-aid fixes and custom solutions aren't sustainable strategies in this kind of environment. An intelligent modern automation fabric is required.
How modernization helps government agencies
When successfully implemented, modernization has a significant positive impact on how government agencies operate and deliver on their missions. It improves efficiency and reduces costs, providing better services to stakeholders. Change is difficult, of course, and modernization is no different. Most agency IT environments are highly complex. Systems span cloud, virtual machines, bare metal, and containers. This diversity presents significant challenges to management and upgrading. Additionally, the systems themselves are becoming faster and more complex and need to be serviced properly. They require a high level of flexibility and agility. Infrastructure that doesn't support continuous change creates bottlenecks and reduced performance. Rising bad actor threats are driving security standards to increase almost daily, requiring constant monitoring and patching. Patching by itself comes with risk. New code changes run the possibility of damaging mission-critical systems and negatively impacting agency performance. Configuring, deploying, and maintaining these systems is tedious and resource intensive. It's not reasonable to ask an IT department to take on this kind of burden without significant help.
What your automation fabric needs
A modern automation fabric must operate across all systems and environments and be scalable. It will operate in real-time and increase security standards. It will, most of all, be a burst to agency IT departments, who will experience a significant reduction of manual burdens. More specifically, next-gen automation fabric:
Includes event-driven automation that can respond and act in real-time
Works equally well in cloud and hybrid environments
Automates workflows with orchestration across all systems
Automates security monitoring and vulnerability management
Enables self-service automation
How an automation fabric will help your agency
The impacts of an effective automation fabric are wide-ranging. The system will remove boundaries and identify issues before they happen. The fabric enables IT administrators to move applications and self-serve easily. An effective automation fabric will:
Eliminate manual administrative tasks, removing mission bottlenecks
Enable applications to move to cloud environments easily
Eliminate silos and accelerate deployments
Encourage knowledge-sharing and shared automation expertise
Automate rollouts and desired state management, reducing costs
Enforce security standards and compliance and proactively identify and fix potential issues
Prioritize and remediate vulnerabilities
Create checks for failed automation actions
The modern automation fabric
Automation platforms have come a long way from their early days. The modern automation fabric plays a vital role in accelerating digital programs. This includes a comprehensive suite of functionality for event-driven automation, vulnerability management, native cloud orchestration, role-based access control, and much more. Federal agencies adopting this next generation of automation platforms can experience a much faster rollout of their modernization programs, while containing program costs and minimizing downtime risks. Puppet Enterprise provides full stack automation and scales across thousands of servers seamlessly. It combines event- and task-based automation for maximum flexibility and tests code before integration to ensure successful deployments. Dozens of federal agencies use it, and a community of thousands supports it with insights and custom-built modules. Puppet Enterprise works with the vast majority of core technology and is the ideal platform to support government automation fabrics.
Alexa Sevilla is a Principal Product Marketing Manager at Puppet.
Learn more
Watch how a U.S. government agency uses Puppet to meet strict IT security standards.
Learn more about navigating the "new normal" with self-healing infrastructure automation for government agencies.
Read the solutions brief on Assured Security Compliance for Federal Agencies.
Share this post via: