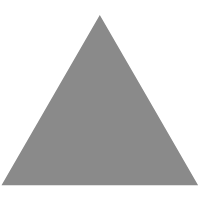 5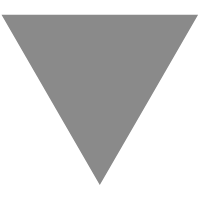 10 Skills a Digital Marketing Manager Needs to Succeed
source link: https://www.jeffbullas.com/sponsored/10-skills-a-digital-marketing-manager-needs-to-succeed/
Go to the source link to view the article. You can view the picture content, updated content and better typesetting reading experience. If the link is broken, please click the button below to view the snapshot at that time.
10 Skills a Digital Marketing Manager Needs to Succeed
A digital marketer is like a conductor. Many players, a lot of shiny noisy instruments and a big audience.
It means understanding the nuances of the new web paradigms and how they interact. It's about knowing about how each of the social and digital channels operate and interact with each other and the synergies that creates.
It raises questions. How different should my Facebook post be to my Twitter or Instagram tactics. What priority should I put on email marketing? How does my content marketing help build my search engine optimization?
The questions are many and complex.
But first let's take a closer look at what are some of the challenges facing digital marketing executives and professionals and the skills they need to master and understand.
Free Download
The Ultimate Guide to Social Media Marketing for Business
Free Download
The Ultimate Guide to Content Marketing for Business
The high velocity of digital change
One big challenge is keeping up with the high velocity of change.
Tip: I use SEMrush, an all-in-one marketing toolkit, where I can run an SEO audit, research keywords and track their rankings, schedule social media posts, and more. 
One fast moving target is Facebook. How much budget should I apply to Facebook advertising since free organic Facebook reach plummeted? The options within Facebook advertising are also in constant flux and just getting your head and mind space around that ecosystem requires a Facebook specialist on the team or an external partner.
Mobile marketing has gone from an afterthought to a must do, as people use their phones to interact with brands and publishers in the aftermath of mass media dominance. Mobile advertising, social and real time global engagement tactics need to be included.
To put mobile in perspective here are some facts to ponder in a graphic by infographicportal.com:
So what are the skills a digital marketing manager needs to succeed on this fast evolving web?
1. Data analysis
The term "big data" is tossed around like confetti and vodka glasses at a Russian wedding.
But it is not about big data but what you "do" with the data. That is the work of the analyst. The analytical scientist is invading the art of marketing, with access to technology tools and platforms.
It makes many digital marketers eyes glaze over, break into a sweat and start shaking and weeping uncontrollably. It requires a new breed of team member, a numbers man (the data analyst). The digital disruption has happened so fast that they are a rare breed and hard to find. But that is what the new marketing paradigm requires.
The days of marketing being left to the "Marketing Madmen" of Wall Street are over. The creative marketer needs a new partner.
One example of the need and power of good data analysis is with Teradata's tools that have been applied by the International airline Qantas to it's Loyalty program.
10 million members
$1.3 billion in revenue
$800 million in awards every year
By analyzing data well and optimizing through the insights gained they have been able to increase profitability significantly to $300 million a year.
2. Paid social media advertising
What social media promised when it started to be used, as a marketing tool was free global earned reach. Then Facebook changed the game. The Facebook "likes' gold rush was over. Now it's time to pay the Piper who has collected your data and now wants to sell it back to you.
To put some perspective on how that looks it is predicted that by 2016 there will be $25 billion spent on social advertising in 2016, with Facebook earning the majority of that pie.
But despite early cynicism, Facebook advertising done well can be very effective. So what are some of the topics and skills you will need to start to get a grip on?
How to use Facebook's analytics tool "Facebook Insights"
Use "Power Editor" well
What can be done with "Look a like" audiences
The granular targeting of "Custom audiences"
What is oCPM bidding and how to do it well
How to experiment and test creative images
And that is just the tip of the iceberg.
3. Email marketing
Email was simple in the past and now it is about niche targeting, analyzing bounce, open rates and conversions. It's power as a marketing tool is often underestimated.
Even the big end of town hasn't been doing it well. A recent report released by the New York Times, revealed that despite it having over 6 million emails in their database they didn't even have a proper email marketing platform. The email list had to be manually pulled from their other systems.
Social is great for brand awareness but your most loyal and committed prospects, customers and advocates will want to keep in close touch via email. Many top performing marketing campaigns and sales results happen from your email list.
4. Search engine marketing
There are two parts to the equation here.
Optimizing your content, website and blog for organic earned search.
Paying for clicks using Google's AdWords. Paid search engine marketing sometimes called "SEM"
Building earned authority to rank high on search engines takes time and it is no quick fix. But don't neglect doing this as it end up driving the majority of your traffic over time. It will take years of content creation and constant tactical activity.
5. Develop skills with technology tools and platforms
The marketer's job in the past was often about managing the advertising agency.  But now they need to understand technology. What do some of these look like?
Tools
There are a vast arrange of tools. Some of these include:
Many of these offer premium versions that add other features and functions.
Platforms
These include digital marketing, email marketing and specialist social media marketing platforms that allow you to scale your marketing efforts.
1. Digital marketing platforms
There are many now available.
One is Teradata's Marketing Operations product, which includes Planning & Spend Manager, Workflow & Collaboration Manager and Marketing Asset Manager,
2. Email marketing platforms
There are hundreds of platforms but here are a few.
Mail Chimp
Aweber
iContact
Social media marketing is many moving parts.
It is complex and you need to understand the various social networks and social media marketing tools that allow you to leverage your efforts including automation.
Questions need to be asked such as which ones are you going to focus on? Then there is the range of tactics to achieve the right goals. Then you need to design the creative and the content for those.
Content is the foundation for all marketing.  You need images, blog posts, infographics, free ebooks and the list goes on.
Content marketing's benefits when done well are increased engagement, improved SEO and leads and sales.
8. Mobile marketing
The mobile explosion and the rise of smart phones has caught many marketers unprepared. Many brands have a website that is not mobile ready and have no apps that make it easy for customers to engage with you while out and about.
This marketing skill needs to be learnt fast!
9. Viral marketing
Getting content to move fast is something that the likes of Buzzfeeed, Upworthy and ViralNova have taken to a new level. It doesn't mean that you should focus on it but getting the occasional Video, blog post or image to go viral is worth it just from a brand awareness perspective.
You should look at how those publishers do it and weave some of those tactics into your marketing campaigns.
10. Visual marketing
Most marketers know that you can get increased engagement and sharing if you use visuals. This is well understood on Facebook and a range of studies shows that up to 100% more engagement is driven by a visual post over text.
But this is not just a tactic that works on Facebook. With Twitter allowing visual in the stream the use of images is very effective. I did a little test on my Twitter stream and these were the results when I used visuals.
Impressions: The percentage increase in "impressions" of a tweet with an image over a tweet without is a substantial 197%.
Engagement: The increased percentage for "engagement" of a tweet with an image over a tweet without one is a staggering 581%
Engagement rate: Increased percentage for "engagement rate" of a tweet with image over a tweet without one is a significant 111%.
The visual marketing skill is worth mastering.
Need help with your digital marketing? Hire a freelancer
Fiverr.com is the world's leading freelancer marketplace where you can find the right freelancer to do whatever you need at the right price. All of the skills on this list are covered!
Want to be an awesome digital marketer?
Join me at the ONE: Teradata Marketing Festival to help you discover and learn the skills to continue to develop into the best digital marketing professional that you want to be.
So what marketing skills do you need to work on?
Disclosure: I've partnered with Teradata for this post in support of the ONE: Teradata Marketing Festival.  As always, all thoughts and opinions are my own.
Listen to this post as a podcast
 
Podcasting provided by Odovox.com