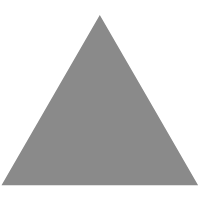 2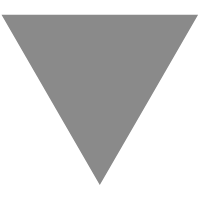 Our First Month at Trainline
source link: https://engineering.thetrainline.com/first-month-at-trainline-202f6ebfc91d
Go to the source link to view the article. You can view the picture content, updated content and better typesetting reading experience. If the link is broken, please click the button below to view the snapshot at that time.
Our First Month at Trainline
By Tom Westbrook & Daniel Blake
Hi! We're Tom Westbrook and Daniel Blake we're both recent graduates in Computer Science/Computing from The University of Lincoln/University of Greenwich and we started working at Trainline in September 2019 in the Platform Delivery Team.
The Roles:
Tom
My role is Graduate Platform Operations Engineer; this means I work within the Platform Operations team to aid the reliability, major incident recovery process and maintain monitoring & alerting tools for all developer teams within the business. Working in Platform Ops I will get the opportunity to learn the whole scope of Trainline Infrastructure and will be able to further build my skills in the area of Platform Ops which I desire to once all day to day tasks have been covered.
The role comes with the responsibility of keeping an eye on the health of the hundreds of services we maintain some of which get 10s of thousands of requests every minute. Additionally, this comes with the burden of dealing with incidents. Though they are few and far between, when they do happen it is all hands on deck for me and the team, working with multiple different developer clusters simultaneously to restore the platform to full health.
Dan
My role is Graduate Cloud Capacity Analyst within the team known as The Watch (The team in charge of cloud capacity and infrastructure analysis); This mainly involves creating tools using Python in PyCharm to analyse data from AWS (Amazon Web Services) and other cloud resources, to ensure that Trainline are utilizing the cloud effectively, as well as regulate the company's overall spend on these services. From this role, I hope to continue to expand my technical knowledge, and I feel like Trainline is the best place for that thanks to the training schemes and mentor programs they have in place.
Applying to Trainline:
Tom
Both myself and Dan applied to the same role here at Trainline though only one of us could take the role. The interview team were so impressed by both of us that they wanted to employ the two of us. Due to Trainline's flexible mentality to job roles and openness for trying people in different positions they saw that my skill set might be more suited to a role in the Platform Operations team who were looking to fill their final space in the team of Platform Operations Engineers.
I then went on for a technical test and interview with the head of this team and was fortunate enough to be offered the graduate-level job in the following days. Since starting the role, I have managed to fit very comfortably into the team and role, learning new skills every day. All I can say is that the interview team were completely right in putting me forward for the Platform Ops role as I have not once thought about if I would be better off in Dan's role.
Dan
I had 3 interviews; a phone call, an in-office interview with the interview team, and a final interview with a few stakeholders in the wider Platform team. The interviews were relaxed and included questions regarding issues I had dealt with previously, and if I "Would you rather fight a man-sized duck, or 100 normal sized ducks".
There are many great things about working at Trainline which we have discovered in the first few months of working at Trainline:
Mentor Schemes: Our CEO Clare Gilmartin hosted an event about the importance of a mentor and introduced us to our own mentor who helped her get where she is today. we were both given mentors when joining the company as we are Graduates, but the mentor scheme is open to all at Trainline to be both mentors and mentees.
A place of learning: We've both been given the ability to further develop our skills and learn new techniques using Coding Dojo and other learning courses to help us with our careers. There is also the opportunity to go to seminars for various software we use (I.e. New Relic, AWS); to learn how best to use these tools and meet others in similar roles to exchange knowledge.
Weekly Wins: A chance to learn about the great work we and others have done at Trainline, as well as grab a slice of pizza and a beer to celebrate!
Give & Gain: This offers us a chance to take a day to give back to the community and help various charities. Some people have had the chance to volunteer at Five-sister's Zoo, waterproofing and giving some of the exhibits a fresh lick of paint, whereas others got to help with salsa dancing classes at a community centre.
Great Perks: Brilliant food shops and stalls around the area (including a large food market where you can find lunch meals from every continent, you will never go hungry!), free soft drinks, free toast, cereal and fruit every morning. There is also a foosball table, video games (including FIFA) and ping pong tables
Chance to work with fresh tech: Including shiny laptops, and the chance to work with cloud technologies! We also work with tools like Terraform, Puppet, AWS, New relic and many more!
Clubs: Zen Club (Weekly meditation sessions), Yoga classes, board games, 5-a-side football and more. There are also many slack channels to get involved with, including Payday-blowout for organising nights out for Payday
Managing the work/life balance:
Tom
For me working at Trainline is my first 9–5:30 office job which along with an hour commute, recently moving to London and training with London Rowing Club 10 times a week, finding the best balance has not been easy. Thankfully the team at Trainline has been very welcoming and understanding of the pressures all this includes.
Dan
I've worked as an intern before at another company, so this is my second office job. Trainline is very accommodating with working hours, and even allow us to work from home if we need too. As I come from the south-east, this is particularly handy when I have an appointment I need to get too.
The future looks bright for us both here at Trainline as we begin to build our careers from within Europe's leading train and coach app.
Come and join the team — http://www.thetrainlinejobs.com/
About Joyk
Aggregate valuable and interesting links.
Joyk means Joy of geeK