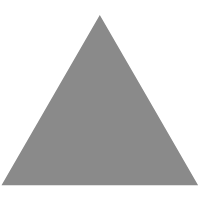 26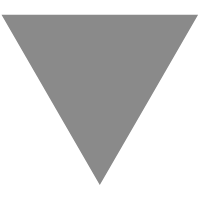 macOS 11 Big Sur on Unsupported Macs Thread
source link: https://forums.macrumors.com/threads/macos-11-big-sur-on-unsupported-macs-thread.2242172/
Go to the source link to view the article. You can view the picture content, updated content and better typesetting reading experience. If the link is broken, please click the button below to view the snapshot at that time.
macOS 11 Big Sur on Unsupported Macs Thread
This thread will be used to discuss advancements in getting macOS 11.0 Big Sur running on unsupported Macs.
---
Compatibility List:
---
FAQ
:
Q: Why did Apple drop support for my perfectly capable Mac?
A:
Only Apple can give a definite answer to this. However there is evidence that it is based upon the CPUs being used in the now-unsupported Macs, which was the case last year with the Mac Pro 4,1/5,1. Intel decided to stop releasing firmware security fixes for Ivy Bridge and previous-generation CPUs. While they are technically compatible and supported in Big Sur, Apple has decided it is not worth the risk to continue supporting CPUs that have permanently unpatched security holes, putting users at risk. Also, terrible Fusion Drive performance under Big Sur on Late 2013 iMacs may be the reason Apple dropped support for that model.
While this is also not confirmed, another possibility could be that some of the excluded Macs feature WiFi chips that are no longer deemed fit for the next major release. This decision could be based on the previously mentioned security issues as well. The presence of graphics drivers for some of these newly unsupported Macs in Big Sur Beta 1 suggests this.
Q: Will my unsupported Mac get macOS 11.0 Big Sur?
A:
If your Mac had official support in macOS Catalina, they will likely be able to be patched to run Big Sur with minimal issues. As of writing, only WiFi appears to be unstable, and even then, not for all users.
If your Mac was unsupported before the release of macOS Catalina, support remains to be seen as graphics acceleration may not be feasible at this time. (OpenGL is deprecated but actually still supported for now in Big Sur, as mentioned in
Apple's own developer documentation
. However, there are other reasons why providing non-Metal graphics acceleration on Big Sur is proving to be very difficult.)
Q: I see that my (2011 or earlier) unsupported Mac does not have "graphics acceleration" under Big Sur. How much performance loss does this cause?
A:
For example, minimizing a Safari window takes well under a second on a 2012 MacBook Pro with accelerated graphics, versus 14 seconds on an Early 2011 13" MacBook Pro (2.3GHz Intel Core i5) or 25 seconds on a Late 2009 MacBook (2.4GHz Intel Core 2 Duo). During these multi-second delays, the entire user interface can freeze up. So when one app causes a graphics processing delay, it can occupy the entire computer and prevent switching to another app. Video playback is still generally fluid on 2011 Macs with 2nd generation Intel Core processors, but videos are almost slide shows if you have a Core 2 Duo. Overall, a small number of users of these Macs may have a serious need for Big Sur and may be able to endure the slowdowns, but most users will find unaccelerated graphics performance to be simply unacceptable.
Q: When will my unsupported Mac receive macOS 11.0 Big Sur? / ETA when?
A:
This is a community driven effort to try and restore support for various unsupported Macs. Community members are working as hard as they can, often in their spare time, to try and add back stable support for these Macs. Based upon changes in macOS Big Sur, it may be possible some Macs that were previously patchable in Mojave, Catalina, and other previous releases of macOS may not be patchable under Big Sur.
Please do not harass the patch developers to go faster, release the patcher, etc. Please do not clog up the thread with useless posts asking if your specific Mac will be patchable.
Big Sur has been just released and is still subject to change. Rest assured, the dedicated community of developers working on these patches are doing everything that they can to re-add support for as many Macs as possible.
Q: How to create an USB installer after downloading the InstallAssistant package??
A:
Create the USB installer following this official Apple
guide
.
Q: Where/how can I download a patcher tool?
A:
Currently we have here more than as single known options:
Please remember it is
highly suggested
that you have a backup in place before installing new system software on your main devices, overwriting any stable releases. Unsupported software can cause irreparable hardware damage or irrecoverable data loss and should be used at one's own risk.
Q: Where/how can I download the @dosdude1 Big Sur patcher tool?
A:
@dosdude1
commented
recently directly on this topic. There will be
no
such patcher for Big Sur available. Please do not clutter the thread asking for it again and again.
Q: Using the patchers listed above I have issues! How to post my problems?
A:
Please first add a signature to your account describing your hardware setup. It will be added automatically to each of your posts. Please describe what you did and what you experienced. Add screen shots of your Mac using
Hold CMD+Shift+3
for whole screen capture of
CMD+Shift+4
for capturing selection. Do not post blurred photos. Be specific and be precise, be sharp!
Apple and all patch developers are not responsible for any potential damage or data loss caused by using pre-release software or unofficial support patches. Please use at your own risk.
Last edited: Friday at 10:15 AM
About Joyk
Aggregate valuable and interesting links.
Joyk means Joy of geeK