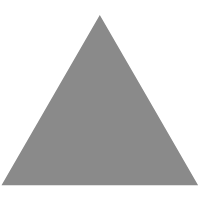 0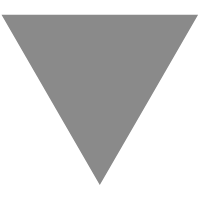 What is Salesforce?
What is Salesforce? Salesforce has essentially changed how enterprise software is delivered and used. Its software is cloud-based and hence doesn't need IT experts to set up anything. Salesforce has defined the ideal way as how to connect with customers. Building meaningful and lasting bond with the customers, identifying their needs, address problems faster and deploy apps that are customer focused is all possible through Salesforce.
For more information about Salesforce visit: https://intellipaat.com/blog/what-is-salesforce/
Salesforce is listed both in New York Stock Exchange (NYSE) and also in S&P 500 index. Initially in 2004 in its IPO the company raised about $110 million in funding. You would be astounded to know how much the company is worth now. Salesforce has a market capitalization of $77 billion as of now as is growing much more. It is one of the very few cloud computing companies which is growing at such a rate. Salesforce is always innovating new technologies and this is why Salesforce is at the top of its game. Salesforce announced in August 2017 that it reached revenue of about $10 billion becoming the first cloud computing company in achieving that feat. This blogpost will touch upon salesforce basics in various areas of sales, marketing, community and so on.
Watch this Salesforce Tutorial Video: https://www.youtube.com/watch?v=rGsqsaYmQo8&feature=youtu.be
How Salesforce pervades itself in various areas? Sales Cloud
The entire customer information and interactions happen in one place that is the sales cloud of Salesforce meaning it enables better use of sales data by the sales personnel. Deals are progressed faster as best practices are used along with in-line intelligence. Decisions can be made very quickly based on the latest information as all the data is located in one place. This information is so compatible that it can be viewed from phone, laptop etc. Leads can be provided to the right representatives at the correct time. Converting the leads becomes that much easy. You might now get a good idea what is salesforce used for in the sales arena.
Sales Cloud
koka sexton Koka Sexton who belongs to the social team in LinkedIn says "The future of sales is a social one. Companies that don't adopt social selling and that don't find a way to put that social intelligence into their CRM will be at a huge disadvantage in the market." Clearly his view is right and companies should follow including social intelligence into their sales process.
Marketing cloudMarketing cloud
There are many ways how optimal marketing strategy should be. But from those companies which failed badly in marketing one thing is clear. Deluging mistargeted ads to the customers is clearly not the way to go. If you're an avid online user you might definitely have encountered such ads in your mailbox. If you are in the marketing business then you can make your marketing team smarter and more predictive about each customer. You'll get an intelligent platform integrating marketing, sales, service and commerce which makes for a collaborative CRM equipped with the tools and data to make recommendations based on past purchases. This is also helpful in solving issues your customers may have had with a certain product. You can increase engagement through custom communities as specified in the subsequent section below and connect to your customers through any device on any channel from social media to your connected products. Gathering key insights to strengthen your relationship with each customer at every stage will be made very easy with Salesforce technology of marketing cloud. Easily adjustable campaigns to help drive leads in the pipeline all while you get a complete view of the customer data to optimize your marketing strategy is very much possible with Salesforce's marketing facility.
brett brewer "Marketing Cloud allows marketers to build content, leverage that content across a variety of digital channels, and combine messages into automated workflows that deliver content based on time, channel preference, and customer behavior." – Brett Brewer, Global Practice Lead for Appirio's Marketing Cloud practice
Community cloud
Users may wonder what Salesforce does in community cloud. It has good applications in marketing, sales, service but what could it have in community. This cloud lets you directly connect with customers, increase partner success, and drive employee productivity like there's no tomorrow. Multiple communities can be easily created and accessed for specific needs and customized to represent any brand. You can personalize each customer's experience with their specific interests so customers can search the community to find information quickly and ask the community to get the answer they need while service representatives spend time tackling the toughest cases. Channel partners can close the deal faster by easily accessing experts and managing leads right within the community. Marketing teams can collaborate with agencies to streamline their campaign creation and gather feedback from potential customers.
Manufacturers are able to manage distributions by monitoring in-store promotions and placements. They are better equipped in responding to risks within the supply chain with help from the supplier community. Doctors can share their expertise helping patients to get the optimal medical care they need. Patients from anywhere are able to access the community and your employees can increase productivity by sharing insights and files instantly. The social intelligence of community cloud automatically creates topics which help the users instantly access the files, discussions, and experts for the topics they relate to. Community owners possess the ability to create custom badges to encourage members for their participation. To measure community success there are built-in dashboards.
Community cloud App cloud
Imagine how it would be if you had the power to create apps. Salesforce app cloud is a new kind of platform-as-a-service. We'll put this simply so it can be said as salesforce for dummies. You may imagine this to be in-line with playstore of google but for CRM purposes. It is a kind of ecosystem for building, discovering and running all of your apps. Developers using frameworks in modern languages and business admins using drag and drop lightning tools like app builder and process builder can all leverage app cloud. Apps can be created that connect you to customers with highly personalized experiences. Through this platform, legacy data can be modernized into mobile apps for all your employees if you host an organization. These apps will also change the way how you make partnerships with anyone across your business domain. You can design apps to listen to event data from mobile devices, sensors, websites and then make prudent actions based on it. Thousands of pre-built apps in AppExchange can be discovered. You can run your apps on a secure infrastructure trusted by the world's leading brands easily scaling across every device from a bunch of users to lakhs instantly. This truly gives out the salesforce features in the development of apps.
App Cloud Commerce Cloud
This cloud connects you with your customers in a whole new way by letting you create unified, online and offline intelligence driven commerce experience with a mobile first approach. Engage shoppers with attention driving merchandise and promotions and build one-to-one in-store journeys that blur the lines between digital and physical experiences. This way your prospects can make purchases whether they're online or at the store. It's about personalizing all aspects of shopping experience from product assortment to price to recommendations making commerce smarter. Customers can buy anywhere, receive anywhere, and get service anywhere. The service managers can stay up to date on store performance right from their mobile phones and all that in real time.
Commerce cloud Service cloud
Using Salesforce, support agents can address customer problems by equipping them with the right tools. Building self-service communities gives your customers the ability to solve their issues on their own terms. As a service owner, customer opinions ought to be your top concern. Every share, like, hearts, recommendations make a big difference from customers and if they're happy you're happy.
service cloud The service business owner knows all about the issues from the customer and they provide one-to-one conversational service. The business owner knows all about the customer history as what all issues he had previously from what product through this cloud. This makes the service agents smarter, better able to discuss the details of each sale, case history. They are also able to put forth marketing messages that tweaks the interest of the customers. They are better able to connect to the technicians on the field hence making them more productive.
Salesforce technologies You have been familiarized with various arms of Salesforce but the question as how does salesforce work, which technology is running behind the scenes may still persist in your mind. Just read through to know
Apex – Being a proprietary programming language, Apex is similar to C# and Java provided by Force.com. It is a strongly-typed, case-insensitive, object-oriented programming language which has dot-notation and curly-brackets syntax. The Apex code is mainly used to manipulate data and express business logic rather than supporting user interfaces and interaction. The developers can fine tune the application as they have a good grip over it because Apex code is closely bound to the execution of the platform. As packaging model of Apex code is similar to that of Java, reusable code packages can be invoked from each other. Compatibility, scalability and maintenance issues' responsibility is completely on Salesforce and not on user.
Visualforce – Visualforce is a component based UI framework for the Force.com that incorporates a tag-based markup language like HTML. Visualforce utilizes the model-view controller (MVC) framework, with the choice to utilize auto-created controllers for database objects, giving simple and tight integration with the database. Along with supporting traditional MVC, Visualforce also provides features that promote AJAX interactions, mobile rendering, PDF generation and much more.
Visualforce can be used to broaden the value of existing applications by making highly interactive and productive client experiences with numerous methods for being integrated inside the standard Force.com application design. Force.com has various salesforce tools like IDE, migration tool, console, lightning CLI and many others. Along with this a robust foundation for the creating of new applications is possible.
Lightning – Lightning is the frontend platform of Salesforce which it announced in 2014. Salesforce1 mobile app is built on this component based framework where customers are also able to build on it as well. We have dedicated an entire blogpost for this Lightning component of Salesforce.
david liu "Salesforce is like a playground. You can build anything you want with it. I have seen people build apps for recruiting, video games, websites. It's really upto your imagination." – David Liu, an ace Salesforce developer and blogger
Why use Salesforce? Every customer can be understood by sales, marketing and customer service teams when Salesforce CRM is used. Salesforce is a pioneer in cloud computing and if you are tech savvy then you might know that CRM is shifting towards cloud computing. You can get a higher ROI (return on investment) through the cloud platform and infrastructure of Salesforce. Clients can customize the CRM for their business as Salesforce gives total freedom. AppExchange is provided by Salesforce which houses plethora of pre-built business applications not just for CRM but much more.
Who use Salesforce? Pizza Hut has been able to provide smart mobile experience to their customers through marketing cloud of Salesforce. United breweries is using improved reporting provided by Salesforce to quickly identify issues in about 2 days which previously took about 2 weeks. To promote data integrity, HCL technologies at the time of data entry is using Salesforce to put out various levels of entry. Mobile technologies of Salesforce are massively used from leadership groups to associates in Schneider electric. L'Oreal added a social network through which their stylists and reps plan events and share everything related to hair fashion. Nikon Instruments initially used customer relationship management (CRM) of Salesforce but later they also started using their social network which is powered by Chatter. Other companies like InMobi, Genesys, Babajob, Urban Ladder, Western union, Activision, American Express etc all use Salesforce to enhance their businesses. The list goes on endlessly.
Conclusion The salary structure is not so properly defined for IoT professionals and the field is still at its cradle stage. But Salesforce already has an IoT arm among its various areas of operations. This speaks a lot about salesforce in that it is at the cutting edge of innovation. It doesn't stop at IoT as Salesforce also includes artificial intelligence capabilities through Salesforce Einstein. Unlike AWS which started first and is at that place in the cloud computing game, Salesforce started late. But it has trumped over its competitors and has achieved the position of top CRM provider. By the way its business is growing it will remain in that position for a long time.
Originally published at www.intellipaat.com on July 2nd, 2019