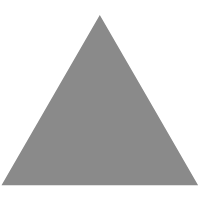 152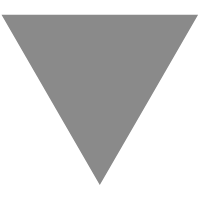 Bluetooth issues on Android 8.0 Oreo - Pixel Phone Help
source link: https://support.google.com/pixelphone/forum/AAAAb4-OgUsiJeDphsoOJ4
Go to the source link to view the article. You can view the picture content, updated content and better typesetting reading experience. If the link is broken, please click the button below to view the snapshot at that time.
Original Poster
Orrin - Community Manager
Hey All,
Some of you have been reporting Bluetooth issues after accepting the latest OTA update, Android 8.0 Oreo. We'd like to get some additional information so we can look into this more.
If you are experiencing issues since the 8.0 update, please include the following info (depending on where your particular issue falls):
Car/Auto
Year/make/model of your car 
Issue/symptoms
Headphones
Brand of headphones
Issue/symptoms
Bluetooth Speakers
Speaker brand
Issue/symptoms
Feel free to include any other relevant information as well. I am going to start compiling patterns and I'll be reaching out to many of you privately for bug reports.
EDIT 11/3 - Please only post an update here if you are on the Android 8.1 beta. For those of you still on 8.0, please see the "Best Answer" post below, as it is still applicable. Thanks!
Thanks!
... More
Community content may not be verified or up-to-date.
Learn more.
Recommended Answer
Original Poster
Orrin - Community Manager
Hey Everyone,
Thanks again to all of you that have given your feedback here on the thread and to those that sent over bug reports. It's been extremely helpful for the team. We want to let you know that there are some Bluetooth fixes in the October security update (which is currently rolling out via OTA), and we will continue to roll out additional fixes over the next few updates.
Glad to hear that some of you have been reporting that the issues are resolved. For those on the Oct update, please post your experiences here. We'll continue to monitor your feedback and keep this thread updated with any other information.
Thanks!
All Replies (974)
Have a 2017 Toyota Tacoma, media content is not properly displaying/not displaying at all on the display of the vehicle. It displayed properly before updating to 8.0. Trying to fast forward works then stops the music. Worked perfect on Nougat... Using a Verizon Pixel XL..
I have a 2014 BMW i3.  BT working fine for both phone and music/nav,  all stopped after O upgrade.  Shows paired, no audio passes.
BT did not work before and does not work with Oreo. It wont turn on and in the few cases that it turns on, it shut down inmediatly Its not an issue of specific devices.
I have a BMW 3GT from 2014.
Bluetooth audio streaming used to work with my Nexus 6P and Android N. From the first developer preview this broke and I was hoping that the final release would have solved this. But it didn't.
In most of the cases it didn't show anything on the display without any audio, but the song was actually playing on the phone as the time in the progress bar was moving on. The scenario to have it working for a few seconds was: unpair device from car audio, reboot phone, start car audio, pair again and play some music with e.g. Play Music. You could then hear audio for a few seconds and then it stopped. I had the impression that it was rather the connection that was failing as my device disappeared from the car's display. It then came back, but without any audio.
Now, this morning I got it working when pairing again with my car audio. But in developer options I selected the 44.1kHz sample rate. I don't know it this setting is preserved when connecting again, because when I check again in developer options the system default is again selected.
... More
Pixel Oreo Final
2017 BMW M140 - Phone pairs ok.  Launch spotify or google play music and select Pixel on the cars media source setting.  Nothing appears on the screen (no track listing).  Track select skip back and forward works as I see the tracks changing on the phone.  No audio playing from cars speakers.  If I make a phone call using the cars handsfree the person on the other end can hear me ok, but I can't hear them from the cars speaker.  It's using the phones speaker instead.  If they call me, everything is fine.  I can hear them through the cars speakers and their name comes up on the display
Bose QC35 Wireless headphones - Phone pairs ok.  Play music from spotify or google play music.  Audio stops randomly every 5-20 seconds.  The audio is like lost for a millisecond and then comes back.
This all worked ok on 7 nougat but not on 8 oreo.  These problems were present on all of the 8 betas.
... More
968 MORE
Updated to 8.1 on 5 dec
On 14 dec car bluetooth stopped working. unpaired/forgot/re-added done and still issue
2011/Ford/Fusion
Car bluetooth is not working. Songs/google map audio not working but..but...incoming call audio is working fine.
double checked the music app/google map audio is one.
Thanks.