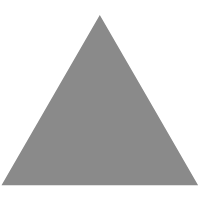 2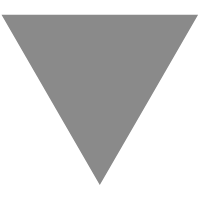 How part-time working can work for you — and your team
source link: https://engineering.thetrainline.com/how-part-time-working-can-work-for-you-and-your-team-a43b996ca032
Go to the source link to view the article. You can view the picture content, updated content and better typesetting reading experience. If the link is broken, please click the button below to view the snapshot at that time.
How part-time working can work for you — and your team
The reason I work part time!
Hello
At Trainline, we are continually running A/B tests to ensure that users have the best possible experience with our product. As the experiment team lead, my job is to oversee the end-to-end process of A/B testing, from hypothesis design through to analysing and understanding the results. I've been doing this for just over a year, and throughout this time I have been a part-time employee, working 4 days a week.
Why I work part-time
My son is now 21 months old, but was only 7 months when I started at Trainline (my Trainline interview day was, in fact, the first time in his life I had ever left him with anyone else). I love my job at Trainline, and I love my son (in different ways, obviously), so I knew before I started that I wanted to strike the right balance between a fulfilling career that I felt fully part of, and having that 'you only get one chance' special time with my son as he grew up. For me, that involved working a part-time contract.
How it works at Trainline
The recruitment team and my future managers knew that I was on maternity leave when they approached me, and I made it clear from the first conversation I had with them that, when I started, (actually 'if' I started, given that I was in a pool of candidates at that stage), I wanted to work 4 days a week. Trainline were nothing but accommodating. My manager has always been great, helping to check that no one is unaware of the fact that I'm working a reduced week and therefore no infeasible requests are made of me. I'm part of a brilliant team which includes several people with similar-aged children. This has meant that there has always been a feeling of camaraderie when we join the morning stand-up with rings under our eyes betraying a night spent persuading a wide-awake toddler to go to sleep.
The benefits of part-time working
The most obvious benefit is that I get to spend an extra day with my son, and make the most of quieter times at kids' activity places (it turns out that softplay is actually bearable when it's not rammed). But beyond this, I genuinely think it has a positive impact on my work life: since I became a parent, I've never been more efficient during the working day. This efficiency is a result of never succumbing to the temptation to slow down a bit during the day and 'finish it off this evening instead' — this is because I know that the evening is already fully booked with the task of dealing with my son, and then clearing up the aftermath when he's in bed. What's even better is that the vast majority of my colleagues at Trainline adopt this attitude (whether parents or not). It can be easy to let work and life blend into one, especially at the moment given we are stuck in lockdown, but ensuring we have that separation with a clear end to the working day means that we all work more efficiently and are happier as a result.
Any drawbacks?
The typical question friends ask me is: do you end up doing a full-time job and only get paid for part time? I feel I addressed that above: the answer is no — even if I wanted to spend more time on work, I'm fully occupied already. People also wonder whether it means I miss out on social events — but given that they don't usually happen during the working day, the answer again is — no! Spontaneous after-work pub visits can be harder for working parents in general to attend. However, as soon as the pandemic is over, I'll be enlisting my last-minute babysitter for those circumstances faster than you can say "shall we go for a drink?"