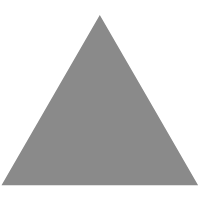 3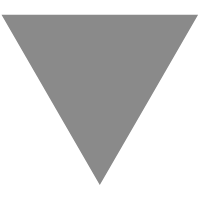 SAP 50th ANNIVERSARY IT-CAMP SPECIAL – How the IT-Camps 4 Youngsters Turn Progra...
source link: https://blogs.sap.com/2022/05/16/sap-50th-anniversary-it-camp-special-how-the-it-camps-4-youngsters-turn-programming-into-a-fun-and-creative-adventure/
Go to the source link to view the article. You can view the picture content, updated content and better typesetting reading experience. If the link is broken, please click the button below to view the snapshot at that time.
May 16, 2022 3 minute read
SAP 50th ANNIVERSARY IT-CAMP SPECIAL – How the IT-Camps 4 Youngsters Turn Programming into a Fun and Creative Adventure
Today's youth tend to find it difficult to get excited about topics like programming or coding. That is highly contradictory, as the usage of digital tools has never been more extensive, and as a result, the demand for skilled workers has never been higher. According to Indeed, cloud computing, artificial intelligence and blockchain, are among the top ten most in-demand skills of companies as of 2022. In order to satisfy this demand, a capable and enthusiastic workforce needs to be built – at a time when there is a vast shortage of IT skills across the globe. In Germany alone, 124,000 vacancies for IT experts could not be filled in the year 2020 (Bitkom), leading to losses and stagnation in countless industries.
To overcome these struggles, the mindset of the modern workforce needs to shift. Whenever people dismiss programming as an intangible, endlessly complicated concept, they need to be motivated to perceive it as a creative process, which can be fun and interesting if you allow it to be. One stellar example of how to master this task is the IT-Camps 4 Youngsters Program, which is part of the Young Thinkers and University Alliances team. It is an initiative, which offers a variety of programming and soft skill courses to the children of SAP employees and their friends during school holidays. Regardless of whether they have had previous experience with programming, children of different age groups (starting at the age of 8) are invited to participate and gain an understanding of the tools of the digital age. While the fundamental principle of the experience is education, the courses are designed to be fun and inspirational to the participants.  
Over the week, the participants of this year's SAP 50th Anniversary IT-Camp Special explored the world of coding, using Snap! to create digital art. The course was conducted in a hybrid format with 30 children in Walldorf, 15 in Munich, and 16 in a virtual setting. While the children learned the basics of the visual programming language, they explored creative working methods, as well as strategies to develop and implement their own ideas into collaborative teamwork in diverse groups. On the final day, parents were invited to a project presentation to see the result of the effort their children invested over the length of the course.  
While Lada, 9, stated she particularly enjoyed the pointillism programming technique, her course mates Anita and Miguel, both 13, were more fascinated by raster graphics and stamp art. Emil, 11, put into words the one thing all children agreed on, when he said: "my favorite part about the IT Camps was that it was in person because it makes learning easier and creates a more fun atmosphere than sitting in front of a screen. Also, all the teachers were really kind and always happy to help."  
The amount of positive feedback we received makes us very proud and shines a light on the tireless and extraordinary work of the IT-Camps team.  
Conclusion 
As summarized in this blog post, the IT-Camps 4 Youngsters is a remarkable initiative, which brings the bright minds of tomorrow one step closer to actively designing their future and possibly even considering a career in tech. It is a wonderful way of introducing children to the concept of programming and shows that it is never too early to start. Thanks to programs like this one, we are one step closer to building a bridge between the upcoming workforce and the universal demand for tech skills.  
You want to learn or teach youth similarly? Check out the SAP Young Thinkers topic page SAP Young Thinkers | SAP Community and leverage our on-demand Snap! tutorials A summary of Snap! Learning Modules | SAP Blogs . 
References:  
Related content: Impact of Skills Shortage in IT and How No-Code Can Help – Open As App, on April 22, 2020 
Indeed Editorial Team. (2021). 20 Skills In Demand in Today's Workforce. Indeed Career Guide. Retrieved from 20 Skills in Demand in Today's Workforce | Indeed.com