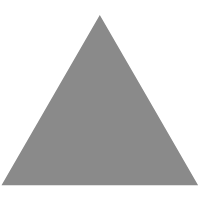 25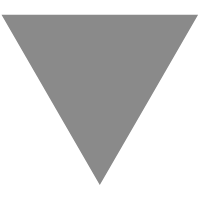 What Is Terra Luna and Why Has Its Priced Crashed?
source link: https://www.makeuseof.com/why-has-terras-luna-price-crashed/
Go to the source link to view the article. You can view the picture content, updated content and better typesetting reading experience. If the link is broken, please click the button below to view the snapshot at that time.
What Is Terra Luna and Why Has Its Priced Crashed?
Luna's price has plummeted, wiping billions from the crypto market. Will it recover?
Image Credit: Poring Studio/
Shutterstock
Imagine waking up and finding that your life savings were wiped out overnight.
That's the reality for millions of investors in the Luna cryptocurrency, whose value plunged dramatically from over $120 per coin to under $1, wiping out 99% of its value in a flash and sending massive reverberations around the wider crypto world.
So, why has Terra's Luna cryptocurrency price crashed, and why is it taking the rest of the crypto market with it?
What Is Terra Luna and What Is UST?
Terra Labs is a South Korean blockchain development company. Its main project is the Terra network, host to two cryptocurrencies making headlines: TerraUSD (UST) and Luna.
The Terra network allows blockchain developers to build custom blockchains and DApps for a wide range of use cases but typically focuses on DeFi, NFT projects, and Web 3.0 applications using the delegated proof-of-stake (DPoS) algorithm. It's linked to other major blockchains, including Ethereum, Binance Smart Chain, and Harmony, and is considered a major player in the world of DeFi.
Terra network's two native tokens, UST and Luna, have different functions. UST is a stablecoin, which means its price is pegged to $1 and is used for staking, or shifting tokens when markets become choppy. Whereas Luna is a more tradable asset whose value fluctuates based on market conditions.
The pair are intrinsically linked, with UST pegged to Luna using something called "algorithmic pegging." Typically, a stablecoin is backed 1:1 with a tangible asset like gold or dollars, helping to assure investors that the price will remain at $1 (or at least, extremely close to it).
Algorithmic pegging uses a smart contract to adjust the price of the linked assets automatically. In this case, the smart contract automatically burns Luna tokens to mint new UST tokens, keeping the UST price stable and Luna deflationary (at least, theoretically). So, no matter the situation, 1 UST can always be redeemed for or minted for exactly 1 Luna.
Why Has the Terra Luna Price Collapsed? What Happened to UST?
Things took a sharp turn in early May 2022, when the price of UST suddenly began dropping from its $1 peg.
The sudden price drop caused a huge amount of Luna to be minted in an attempt to stabilize the UST, flooding the market with Luna tokens, forcing the price down, and decimating Luna's price overnight. Indeed, Luna went from a top 10 crypto to falling outside the top 150 in the blink of an eye, with its circulating supply more than tripling from around 350 million to over 1.4 billion in two days.
Deposits on DeFI platform Anchor dropped particularly quickly. Anchor had become the primary staking platform for UST, offering users a phenomenal 20% yield on UST tokens stored there. Of the $18 billion UST in circulation, $14 billion was held on Anchor.
There has long been speculation that a 20% return on investment (effectively printing money from nothing) would eventually cause massive issues. Unsurprisingly, Anchor has now suggested dropping its returns to 4%, but the horse may have already bolted.
Once the price started dropping, users began removing UST from Anchor in an attempt to sell on other markets, sensing the impending crash.
And, even though Terra Labs had amassed around $3 billion in bitcoin in an attempt to begin building a reserve, it wasn't nearly enough to halt the slide, and the company was forced to sell its holdings (against a Bitcoin market that has also lost considerable value over the same period). Eventually, there was no longer $1 worth of Luna for every UST, meaning both cryptos could collapse entirely without any clear road to recovery.
Because UST is an algorithmic stablecoin, its stability is intrinsically linked to market volatility. When support for either of the linked cryptocurrencies becomes an issue, there is always a chance that one or both will suffer.
Now, with the price of UST still not returned to its peg, Terra's attempts to increase the supply of Luna to increase the burn rate keep flooding the market, placing more downward pressure on the crypto.
Terra is increasing the $LUNA supply to burn the $UST to bring its peg back to $1. This why $LUNA keeps dumping and why anybody buying is is getting rekt — Ash WSB (@ashwsbreal) May 12, 2022
Could the Terra Luna and UST Crash Affect the Rest of the Crypto Market?
Prior to the Luna/UST crash, the crypto market was already on shaky ground. Bitcoin's price has dropped by tens of thousands of dollars, putting it at its lowest value in two years (though still ten times higher than its price in 2019, it must be said). Ethereum, Solana, Cardano, and other leading cryptos have all seen significant losses, as when Bitcoin suffers, so does everything else.
But that's not all. There are worries about the stability of other stablecoins, with particular attention on Tether. The world's most popular stablecoin broke its $1 peg for the first time in two years, pointing to the massive turmoil throughout the market.
Terra has released a recovery plan for Luna and UST, making the plans available via Twitter.
1/ The prevailing peg pressure on $UST from its current supply overhang is rendering severe dilution of $LUNA. The primary obstacle is expelling the bad debt from UST circulation at a clip fast enough for the system to restore the health of on-chain spreads. — Terra (UST) 🌍 Powered by LUNA 🌕 (@terra_money) May 12, 2022
Whether they work at this point is anyone's guess. However, it's clear that a lot of people have lost an awful lot of money, with some people losing their life savings or money from friends and family, plunging many into a desperate state.
About The Author
Gavin Phillips (1055 Articles Published)
Gavin is the Junior Editor for Technology Explained, a regular contributor to the Really Useful Podcast, and a frequent product reviewer. He has a degree in Contemporary Writing pillaged from the hills of Devon, and more than a decade of professional writing experience. He enjoys copious amounts of tea, board games, and football.
Subscribe to our newsletter
Join our newsletter for tech tips, reviews, free ebooks, and exclusive deals!
Click here to subscribe