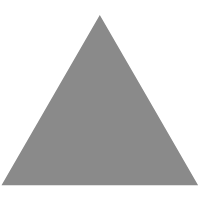 0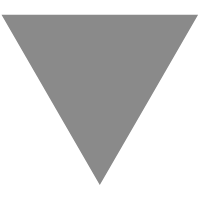 AV1 Ecosystem Update: November 2019
source link: https://singhkays.com/blog/av1-ecosystem-update-november-2019/
Go to the source link to view the article. You can view the picture content, updated content and better typesetting reading experience. If the link is broken, please click the button below to view the snapshot at that time.
The Tale of Two next-gen SOCs - Snapdragon 865 and MediaTek Dimensity 1000#
Last month, we saw the release of SOCs expected to power next-gen flagship smartphones. Since the AV1 standard as formalized, the community has been waiting to see when SOC manufacturers add hardware support for AV1 decoding. It looks like we'll be waiting a lot longer for such a chip from Qualcomm. In what might come as a shock, MediaTek announced the first SOC to feature such support with their new Dimensity 1000 chip. Qualcomm meanwhile announced the Snapdragon 865 SOC which focused on 5G support and camera improvements this year.
More Info:
rav1e 0.1 released#
Rav1e got its first official release, published during the Video Dev Days 2019 in Tokyo. Here are the included features:
Intra and inter frames
64x64 superblocks
4x4 to 64x64 RDO-selected square and 2:1/1:2 rectangular blocks
DC, H, V, Paeth, smooth, and a subset of directional prediction modes
DCT, (FLIP-)ADST and identity transforms (up to 64x64, 16x16 and 32x32 respectively)
8-, 10- and 12-bit depth color
4:2:0 (full support), 4:2:2 and 4:4:4 (limited) chroma sampling
11 speed settings (0-10)
Near real-time encoding at high speed levels
Rate control (single-pass and two-pass)
Temporal RDO
Scene cut detection
CLI tool and C API
Downloads @ https://github.com/xiph/rav1e/releases/tag/0.1.0
In more rav1e progress, u/dwbuiten on reddit noticed that rav1e got included in ffmpeg with the following commit. Hopefully, this means that in an upcoming ffmpeg release, we'll have a common tool to encode with any of the open AV1 encoders.
SVT-AV1 v0.7.5 released#
Not to be left behind, SVT-AV1 also got a major release last month. Here are the features included:
Encoder
RDOQ for 10-bit
Inter Intra Class pruning at MD-Staging
Global Motion Vector support for 8-bit and 10-bit
Interpolation Filter Search support for 10-bit
Palette Prediction support
2-pass encoding support
ATB 10-bit support at the encode pass
Simplified MD Staging [only 3 stages]
Inter-Inter and Inter-Intra Compound for 10-bit
Intra Path for 10-bit
Filter Intra Prediction
New-Near and Near-New support
OBMC Support for 8-bit and 10-bit
RDOQ Chroma
ATB Support for Inter Blocks
Temporal Filtering for 10-bit
Eight-pel support in predictive ME
MCTS Tiles support
Added AVX512 Optimizations
Added AVX2 Optimizations
Decoder
SuperRes support
Reference Frame Scaling support
12-bit support
Annex B support
Downloads @ https://github.com/OpenVisualCloud/SVT-AV1/releases/tag/v0.7.5
Handbrake 1.3.0 released with AV1 decoding support#
Handbrake is one of the most popular encoding tools. Users have been waiting for Handbrake to add support for AV1 encoders for a while. While we didn't get that support in 1.3.0 release, it's a start. Full changelog is available @ https://handbrake.fr/news.php?article=43
AV1 on the YouTube & Facebook#
YouTube has long been leading the charge for streaming AV1 on the web. Until now, because of the speed of encoding AV1, the resolution was limited to 720p. However, u/toggleton on reddit noticed that YouTube was now encoding some 4K videos in AV1.
In addition to YouTube, Facebook was also spotted streaming in AV1 by u/Ktr4ks on reddit.
Previous ecosystem updates#
AV1 resources#
Contact#
Reach out if you have any questions! Feel free to follow me on
About Joyk
Aggregate valuable and interesting links.
Joyk means Joy of geeK