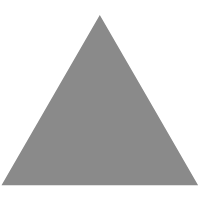 3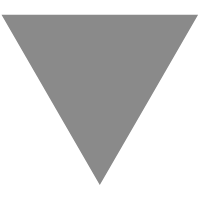 Here's what happened this weekend @ NurseHack4Health
source link: https://techcommunity.microsoft.com/t5/healthcare-and-life-sciences/here-s-what-happened-this-weekend-nursehack4health/ba-p/2944690?WT_mc_id=DOP-MVP-4025064
Go to the source link to view the article. You can view the picture content, updated content and better typesetting reading experience. If the link is broken, please click the button below to view the snapshot at that time.
Here's what happened this weekend @ NurseHack4Health
Here's what happened this weekend @ NurseHack4Health
Published Nov 10 2021 12:58 PM 430 Views
This weekend (11/5/21 - 11/7/21) we had people from all over the world join for a Virtual Hackathon ! (NurseHack4Health virtual hackathon is hosted twice a year. So, if you missed this one, make sure to join the next one! :))
Wow, can't believe this was our fourth event! Having attended all four it never ceases to amaze me how many great ideas come out of this hackathon. All the weeks of prepping, figuring out the logistics, developing different tools (such as TeamBuilder) for the event can definitely get tiring and overwhelming! However, to be able to participate and assist nurses as one of the technologists to realize their visions into something tangible is so rewarding. 
If we had to pick our favorite session, that has to be the Happy Hour that included, nurses, industry experts and technologists.
During the Happy hour, we learned that nurses are not represented in social media or the media. Only 2% of health-related stories in the news have nurses as the expert source. Technological advances have transformed the medical landscape, but in the nursing field, technology can allow nurses to improve efficiency and communicate more effectively. This not only positively affects patient care but can add time back into their day and may help nurses from leaving their practice.
People need to see nurses leading EVERYWHERE – from being in board rooms to help building technology that works for them and not against them.
If you haven't been to this event, we highly encourage you to check out the next one! It happens every 6 months so make sure to bookmark https://nursehack4health.org!
Now, lets get to some stats :)This time around we focused on battling the decline of front-line workers. The nursing profession is at a critical inflection point. Nursing turnover is reaching 20% per year, leading to decreased stability and quality in patient care, worsening nursing shortages, and increasing health system costs.
With this in mind, we must reimagine how to prepare and deploy new models to attract and keep our nursing workforce.
We were joined by over 700 registrants (80% of them being their first hackathon experience) from 38 states and 48 different countries to generate plethora of ideas to empower our precious nurses!  Over the course of one weekend, the participants:
Participants came up with innovative solutions to address following focus areas:
Track 1: Diversity in Practice and Care
Attracting & fostering a diverse, empowered workforce that serves the needs of an evolving patient population
Track 2: Education, Upskilling, Professional Development
Addressing needs to improve competence and confidence in practice
Track 3: Driving Administrative Efficiency in Nurse-led Care Delivery
Streamline and optimize non-clinical tasks that allow nurses the opportunity for top of license practice
Bedside Nurse Assignment Allocation
Care Centric Scheduling Calculator
Track 4: Open Track
You can check out our YouTube channel and see all ideas: NurseHack4Health - YouTube
One of the quotes from our first-time hackers: "Microsoft's partnership in this event and their incredible volunteers were foundational to catalyzing the internalization and execution of this for me all weekend. MS Office 365 Enterprise is what we use in most health systems so nurses in leadership and at the bedside across the care continuum are intimately familiar with this in our workflow. Defining and tackling problems with the Microsoft team is therefore a MUST for us to transform healthcare with fully integrated solutions that truly help patients and keep healthcare workers in the field… I am so excited to see what amazing innovations and fruitful businesses emerge from this Microsoft-Nurse Hackathon partnership, now and in the future!!"
As you can see above, the hackathon has reached a global scale. It was so amazing to connect with nurses, students, doctors, designers, and developers from all around the world!
While the innovators were not together physically, NurseHack4Health showed that when nurses and tech enthusiasts combine forces, innovation truly has no limits. We were honored to be a part of NurseHack4Health and look forward to supporting more events in the future.
You must be a registered user to add a comment. If you've already registered, sign in. Otherwise, register and sign in.
%3CLINGO-SUB%20id%3D%22lingo-sub-2944690%22%20slang%3D%22en-US%22%3EHere's%20what%20happened%20this%20weekend%20%40%20NurseHack4Health%3C%2FLINGO-SUB%3E%3CLINGO-BODY%20id%3D%22lingo-body-2944690%22%20slang%3D%22en-US%22%3E%3CP%3EThis%20weekend%20(11%2F5%2F21%20-%2011%2F7%2F21)%20we%20had%20people%20from%20all%20over%20the%20world%20join%20for%20a%26nbsp%3B%3CA%20href%3D%22https%3A%2F%2Fnursehack4health.org%2F%22%20target%3D%22_blank%22%20rel%3D%22noopener%20nofollow%20noreferrer%22%3EVirtual%20Hackathon%26nbsp%3B%3C%2FA%3E!%20(NurseHack4Health%20virtual%20hackathon%20is%20hosted%20twice%20a%20year.%20So%2C%20if%20you%20missed%20this%20one%2C%20make%20sure%20to%20join%20the%20next%20one!%20%3A))%3C%2FP%3E%0A%3CP%3E%26nbsp%3B%3C%2FP%3E%0A%3CP%3EWow%2C%20can't%20believe%20this%20was%20our%20fourth%20event!%20Having%20attended%20all%20four%20it%20never%20ceases%20to%20amaze%20me%20how%20many%20great%20ideas%20come%20out%20of%20this%20hackathon.%20All%20the%20weeks%20of%20prepping%2C%20figuring%20out%20the%20logistics%2C%20developing%20%3CA%20href%3D%22https%3A%2F%2Fgithub.com%2Fmicrosoft%2Femerging-opportunities%2Ftree%2Fmain%2FHackathons%2FNurseHack4Health%22%20target%3D%22_self%22%20rel%3D%22noopener%20noreferrer%22%3Edifferent%26nbsp%3Btools%26nbsp%3B%3C%2FA%3E(such%20as%20%3CA%20href%3D%22https%3A%2F%2Fgithub.com%2Fmicrosoft%2Fhackathon-team-builder%2F%22%20target%3D%22_self%22%20rel%3D%22noopener%20noreferrer%22%3ETeamBuilder%3C%2FA%3E)%20for%20the%20event%20can%20definitely%20get%20tiring%20and%20overwhelming!%20However%2C%20to%20be%20able%20to%20participate%20and%20assist%20nurses%20as%20one%20of%20the%20technologists%20to%20realize%20their%20visions%20into%20something%20tangible%20is%20so%20rewarding.%26nbsp%3B%3C%2FP%3E%0A%3CP%3E%26nbsp%3B%3C%2FP%3E%0A%3CP%3EIf%20we%20had%20to%20pick%20our%20favorite%20session%2C%20that%20has%20to%20be%20the%20Happy%20Hour%20that%20included%2C%20nurses%2C%20industry%20experts%20and%20technologists.%3C%2FP%3E%0A%3CP%3EDuring%20the%20Happy%20hour%2C%20we%20learned%20that%20nurses%20are%20not%20represented%20in%20social%20media%20or%20the%20media.%20Only%20%3CSTRONG%3E2%25%20of%20health-related%20stories%3C%2FSTRONG%3E%20in%20the%20news%20have%20nurses%20as%20the%20expert%20source.%20Technological%20advances%20have%20transformed%20the%20medical%20landscape%2C%20but%20in%20the%20nursing%20field%2C%20technology%20can%20allow%20nurses%20to%20improve%20efficiency%20and%20communicate%20more%20effectively.%20This%20not%20only%20positively%20affects%20patient%20care%20but%20can%20add%20time%20back%20into%20their%20day%20and%20may%20help%20nurses%20from%20leaving%20their%20practice.%3C%2FP%3E%0A%3CP%3EPeople%20need%20to%20see%20nurses%20leading%20EVERYWHERE%20%E2%80%93%20from%20being%20in%20board%20rooms%20to%20help%20building%20technology%20that%20works%20for%20them%20and%20not%20against%20them.%3C%2FP%3E%0A%3CP%3E%3CBR%20%2F%3EIf%20you%20haven't%20been%20to%20this%20event%2C%20we%20highly%20encourage%20you%20to%20check%20out%20the%20next%20one!%20It%20happens%20every%206%20months%20so%20make%20sure%20to%20bookmark%20%3CA%20href%3D%22https%3A%2F%2Fnursehack4health.org%22%20target%3D%22_self%22%20rel%3D%22nofollow%20noopener%20noreferrer%22%3Ehttps%3A%2F%2Fnursehack4health.org!%3C%2FA%3E%3C%2FP%3E%0A%3CP%3E%26nbsp%3B%3C%2FP%3E%0A%3CP%3E%3CSTRONG%3ENow%2C%20lets%20get%20to%20some%20stats%20%3A)%3C%2Fimg%3E%3C%2FSTRONG%3E%3CBR%20%2F%3E%3CBR%20%2F%3EThis%20time%20around%20we%20focused%20on%20battling%20the%20decline%20of%20front-line%20workers.%20The%20nursing%20profession%20is%20at%20a%20critical%20inflection%20point.%20Nursing%20turnover%20is%20reaching%2020%25%20per%20year%2C%20leading%20to%20decreased%20stability%20and%20quality%20in%20patient%20care%2C%20worsening%20nursing%20shortages%2C%20and%20increasing%20health%20system%20costs.%3C%2FP%3E%0A%3CP%3E%26nbsp%3B%3C%2FP%3E%0A%3CP%3EWith%20this%20in%20mind%2C%20we%20must%20reimagine%20how%20to%20prepare%20and%20deploy%20new%20models%20to%20attract%20and%20keep%20our%20nursing%20workforce.%3C%2FP%3E%0A%3CP%3EWe%20were%20joined%20by%20over%26nbsp%3B%3CSTRONG%3E700%20registrants%3C%2FSTRONG%3E%26nbsp%3B(80%25%20of%20them%20being%20their%20first%20hackathon%20experience)%20from%26nbsp%3B%3CSTRONG%3E38%20states%3C%2FSTRONG%3E%26nbsp%3Band%26nbsp%3B%3CSTRONG%3E48%20different%20countries%3C%2FSTRONG%3E%26nbsp%3Bto%20generate%20plethora%20of%20ideas%20to%20empower%20our%20precious%20nurses!%26nbsp%3B%3CBR%20%2F%3E%26nbsp%3B%3CBR%20%2F%3EOver%20the%20course%20of%20one%20weekend%2C%20the%20participants%3A%3C%2FP%3E%0A%3CUL%3E%0A%3CLI%3EWere%20joined%20by%20industry%20leaders%20for%20seminars%20and%20mentoring%3C%2FLI%3E%0A%3CLI%3ELearnt%20how%20to%20pitch%20using%20Design%20Thinking%20concepts%3C%2FLI%3E%0A%3CLI%3ECreated%20MVPs%20(Minimum%20Viable%20Product)%20for%20their%20proposed%20solutions%26nbsp%3B%3C%2FLI%3E%0A%3C%2FUL%3E%0A%3CH3%20id%3D%22toc-hId--2093061561%22%20id%3D%22toc-hId--2092199819%22%3E%26nbsp%3B%3C%2FH3%3E%0A%3CH4%20id%3D%22toc-hId--1402500087%22%20id%3D%22toc-hId--1401638345%22%3EParticipants%20came%20up%20with%20innovative%20solutions%20to%20address%20following%20focus%20areas%3A%3C%2FH4%3E%0A%3CTABLE%20class%3D%22lia-align-center%22%20style%3D%22height%3A%20401px%3B%20border-style%3A%20hidden%3B%20width%3A%20100%25%3B%22%20border%3D%221%22%20width%3D%22100%25%22%3E%0A%3CTBODY%3E%0A%3CTR%3E%0A%3CTD%20width%3D%2250%25%22%20height%3D%22140px%22%20class%3D%22lia-align-center%22%3E%3CH4%20id%3D%22toc-hId-1085012746%22%20id%3D%22toc-hId-1085874488%22%3E%3CFONT%20color%3D%22%23FF0000%22%3E%3CSTRONG%3ETrack%201%3A%3C%2FSTRONG%3E%20Diversity%20in%20Practice%20and%20Care%3C%2FFONT%3E%3C%2FH4%3E%0A%3CP%3E%3CSPAN%3EAttracting%20%26amp%3B%20fostering%20a%20diverse%2C%20empowered%20workforce%20that%20serves%20the%20needs%20of%20an%20evolving%20patient%20population%3C%2FSPAN%3E%3C%2FP%3E%0A%3CH5%20class%3D%22title%20style-scope%20ytd-video-primary-info-renderer%22%20id%3D%22toc-hId-1775574220%22%20id%3D%22toc-hId-1776435962%22%3E%26nbsp%3B%3C%2FH5%3E%0A%3CP%20class%3D%22title%20style-scope%20ytd-video-primary-info-renderer%22%3E%3CA%20href%3D%22https%3A%2F%2Fyoutu.be%2F0WFDdHWdcH8%22%20target%3D%22_self%22%20rel%3D%22nofollow%20noopener%20noreferrer%22%3EappRNticeship%3C%2FA%3E%3C%2FP%3E%0A%3CP%3E%3CA%20href%3D%22https%3A%2F%2Fyoutu.be%2F9Rm3Kui_OZg%22%20target%3D%22_self%22%20rel%3D%22nofollow%20noopener%20noreferrer%22%3EConnectNurse%3C%2FA%3E%3C%2FP%3E%0A%3C%2FTD%3E%0A%3CTD%20width%3D%2250%25%22%20height%3D%22140px%22%20class%3D%22lia-align-center%22%3E%3CH4%20id%3D%22toc-hId-1765071116%22%20id%3D%22toc-hId-1765932858%22%3E%3CFONT%20color%3D%22%23FF0000%22%3E%3CSTRONG%3ETrack%202%3A%20%3C%2FSTRONG%3EEducation%2C%20Upskilling%2C%20Professional%20Development%3C%2FFONT%3E%3C%2FH4%3E%0A%3CP%3E%3CSPAN%3EAddressing%20needs%20to%20improve%20competence%20and%20confidence%20in%20practice%3C%2FSPAN%3E%3C%2FP%3E%0A%3CP%3E%26nbsp%3B%3C%2FP%3E%0A%3CP%3E%3CA%20href%3D%22https%3A%2F%2Fyoutu.be%2F4IvMZpV8bls%22%20target%3D%22_self%22%20rel%3D%22nofollow%20noopener%20noreferrer%22%3ENetaverse%3C%2FA%3E%3C%2FP%3E%0A%3CP%20class%3D%22title%20style-scope%20ytd-video-primary-info-renderer%22%3E%3CA%20href%3D%22https%3A%2F%2Fyoutu.be%2FZx0VfD7NvBc%22%20target%3D%22_self%22%20rel%3D%22nofollow%20noopener%20noreferrer%22%3EStellar%20ReEntry%20Nurse%3C%2FA%3E%3C%2FP%3E%0A%3C%2FTD%3E%0A%3C%2FTR%3E%0A%3CTR%3E%0A%3CTD%20width%3D%2250%25%22%20height%3D%22161px%22%20class%3D%22lia-align-center%22%3E%3CH4%20id%3D%22toc-hId--42383347%22%20id%3D%22toc-hId--41521605%22%3E%3CFONT%20color%3D%22%23FF0000%22%3E%3CSTRONG%3ETrack%203%3A%20%3C%2FSTRONG%3EDriving%20Administrative%20Efficiency%20in%20Nurse-led%20Care%20Delivery%3C%2FFONT%3E%3C%2FH4%3E%0A%3CP%3E%3CSPAN%3EStreamline%20and%20optimize%20non-clinical%20tasks%20that%20allow%20nurses%20the%20opportunity%20for%20top%20of%20license%20practice%3C%2FSPAN%3E%3C%2FP%3E%0A%3CP%3E%26nbsp%3B%3C%2FP%3E%0A%3CP%20class%3D%22title%20style-scope%20ytd-video-primary-info-renderer%22%3E%3CA%20href%3D%22https%3A%2F%2Fyoutu.be%2FML-arre1Fn8%22%20target%3D%22_self%22%20rel%3D%22nofollow%20noopener%20noreferrer%22%3EBedside%20Nurse%20Assignment%20Allocation%3C%2FA%3E%3C%2FP%3E%0A%3CP%20class%3D%22title%20style-scope%20ytd-video-primary-info-renderer%22%3E%3CA%20href%3D%22https%3A%2F%2Fyoutu.be%2FY7VLao5tJCs%22%20target%3D%22_self%22%20rel%3D%22nofollow%20noopener%20noreferrer%22%3ECare%20Centric%20Scheduling%20Calculator%3C%2FA%3E%3C%2FP%3E%0A%3CP%20class%3D%22title%20style-scope%20ytd-video-primary-info-renderer%22%3E%3CA%20href%3D%22https%3A%2F%2Fyoutu.be%2FSxDg9OoNAXM%22%20target%3D%22_self%22%20rel%3D%22nofollow%20noopener%20noreferrer%22%3ERNEAZY%3C%2FA%3E%3C%2FP%3E%0A%3C%2FTD%3E%0A%3CTD%20width%3D%2250%25%22%20height%3D%22161px%22%20class%3D%22lia-align-center%22%3E%3CH4%20id%3D%22toc-hId--1849837810%22%20id%3D%22toc-hId--1848976068%22%3E%3CFONT%20color%3D%22%23FF0000%22%3E%3CSTRONG%3ETrack%204%3A%3C%2FSTRONG%3E%20Open%20Track%3C%2FFONT%3E%3C%2FH4%3E%0A%3CP%3E%26nbsp%3B%3C%2FP%3E%0A%3CP%20class%3D%22title%20style-scope%20ytd-video-primary-info-renderer%22%3E%3CA%20href%3D%22https%3A%2F%2Fyoutu.be%2FYMs8Xxmwo6o%22%20target%3D%22_self%22%20rel%3D%22nofollow%20noopener%20noreferrer%22%3EEMPOWER%3C%2FA%3E%3C%2FP%3E%0A%3CP%3E%3CA%20href%3D%22https%3A%2F%2Fyoutu.be%2FZQ6jrtJE32k%22%20target%3D%22_self%22%20rel%3D%22nofollow%20noopener%20noreferrer%22%3ETransit%20Care%20Nurse%3C%2FA%3E%3C%2FP%3E%0A%3CP%3E%3CA%20href%3D%22https%3A%2F%2Fyoutu.be%2FGOFldMBbld4%22%20target%3D%22_self%22%20rel%3D%22nofollow%20noopener%20noreferrer%22%3EPrice%20Is%20Right%3C%2FA%3E%3C%2FP%3E%0A%3C%2FTD%3E%0A%3C%2FTR%3E%0A%3C%2FTBODY%3E%0A%3C%2FTABLE%3E%0A%3CP%3E%26nbsp%3B%3C%2FP%3E%0A%3CP%3EYou%20can%20check%20out%20our%20YouTube%20channel%20and%20see%20all%20ideas%3A%26nbsp%3B%3CA%20href%3D%22https%3A%2F%2Fyoutube.com%2Fplaylist%3Flist%3DPLZhOr4T9V2JNEviDvrE6Wg0ZQOSYkqA6P%22%20target%3D%22_blank%22%20rel%3D%22noopener%20nofollow%20noreferrer%22%3ENurseHack4Health%20-%20YouTube%3C%2FA%3E%3C%2FP%3E%0A%3CP%3E%3CBR%20%2F%3EOne%20of%20the%20quotes%20from%20our%20first-time%20hackers%3A%26nbsp%3B%3CBR%20%2F%3E%22%3CEM%3EMicrosoft%E2%80%99s%20partnership%20in%20this%20event%20and%20their%26nbsp%3Bincredible%20volunteers%20were%20foundational%20to%20catalyzing%26nbsp%3Bthe%20internalization%20and%20execution%20of%20this%20for%20me%20all%26nbsp%3Bweekend.%20MS%20Office%20365%20Enterprise%20is%20what%20we%20use%26nbsp%3Bin%20most%20health%20systems%20so%20nurses%20in%20leadership%20and%26nbsp%3Bat%20the%20bedside%20across%20the%20care%20continuum%20are%26nbsp%3Bintimately%20familiar%20with%20this%20in%20our%20workflow.%20Defining%26nbsp%3Band%20tackling%20problems%20with%20the%20Microsoft%20team%20is%26nbsp%3Btherefore%20a%20MUST%20for%20us%20to%20transform%20healthcare%20with%26nbsp%3Bfully%20integrated%20solutions%20that%20truly%20help%20patients%20and%26nbsp%3Bkeep%20healthcare%20workers%20in%20the%20field%E2%80%A6%20I%20am%20so%26nbsp%3Bexcited%20to%20see%20what%20amazing%20innovations%20and%20fruitful%26nbsp%3Bbusinesses%20emerge%20from%20this%20Microsoft-Nurse%26nbsp%3BHackathon%20partnership%2C%20now%20and%20in%20the%20future!!%3C%2FEM%3E%22%3C%2FP%3E%0A%3CP%3E%26nbsp%3B%3C%2FP%3E%0A%3CP%3EAs%20you%20can%20see%20above%2C%20the%20hackathon%20has%20reached%20a%20global%20scale.%20It%20was%20so%20amazing%20to%20connect%20with%20nurses%2C%20students%2C%20doctors%2C%20designers%2C%20and%20developers%20from%20all%20around%20the%20world!%3C%2FP%3E%0A%3CP%3E%26nbsp%3B%3C%2FP%3E%0A%3CP%3EWhile%20the%20innovators%20were%20not%20together%20physically%2C%20NurseHack4Health%20showed%20that%20when%20nurses%20and%20tech%20enthusiasts%20combine%20forces%2C%20innovation%20truly%20has%20no%20limits.%20We%20were%20honored%20to%20be%20a%20part%20of%20NurseHack4Health%20and%20look%20forward%20to%20supporting%20more%20events%20in%20the%20future.%3C%2FP%3E%0A%3CP%3E%3CLI-WRAPPER%3E%3C%2FLI-WRAPPER%3E%3C%2FP%3E%3C%2FLINGO-BODY%3E%3CLINGO-TEASER%20id%3D%22lingo-teaser-2944690%22%20slang%3D%22en-US%22%3E%3CP%3EJnJ%2C%20Sonsiel%2C%20and%20Microsoft%20hosted%20a%20hackathon%20on%26nbsp%3B%3CEM%3E%3CSTRONG%3E11%2F5-11%2F7%3C%2FSTRONG%3E%3C%2FEM%3E%26nbsp%3B%3CBR%20%2F%3E%3CBR%20%2F%3EOver%20the%20weekend%2C%20over%20700%20registrants%20(including%20Nurses%2C%20Developers%2C%20Pitch%20coaches%2C%20Mentors...)%20gathered%20to%20collaborate%20and%20transform%20healthcare%20for%20our%20front-line%20workers%3C%2FP%3E%3C%2FLINGO-TEASER%3E