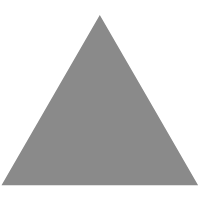 0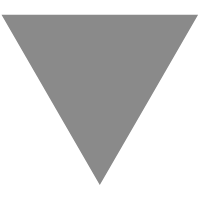 The Olympics 2020 Digital Perspective
source link: https://www.semrush.com/blog/olympics-2020-digital-perspective/
Go to the source link to view the article. You can view the picture content, updated content and better typesetting reading experience. If the link is broken, please click the button below to view the snapshot at that time.
As the Olympics season is now over, it's time to draw some conclusions. 
This year, Tokyo hosted some of the most challenging Olympic Games to date. The pandemic reshuffled a lot of cards for one of the most anticipated events in sports. The 2020 Olympics actually took place in 2021, without a live audience, a lot of internal controversies, and the lowest TV ratings since 1988.
Considering traditional media, this Olympics season has been nothing but a historic low, so we've decided to see how things went from a digital perspective. 
Using Semrush's powerful intel that spans across social media, Google, and Amazon searches, we've pinpointed some key stats for this year's Summer Olympics:
How popular were the Tokyo Games among the online audience?
How much real online traction did the Olympics gain?
Which athletes attracted the largest social media coverage? 
Have the Summer Games had an impact on consumer demand for sporting goods? And way more.
The 2020 Tokyo Olympics: Social Media Interest Trends 
Each Olympic Games come with a separate Twitter, Facebook, Instagram, and YouTube account. This year, the Tokyo Games added TikTok to the mix, opening the first-ever official TikTok account for the Olympics.
Here are some overall stats across the official social media accounts for Tokyo 2020:
The number of followers across Tokyo 2020's official social media accounts
Social channels
August 18
Facebook
1,05M
Instagram
Twitter
YouTube
TikTok
Engagement stats for Tokyo 2020's official social media accounts
Social channels
Engagement (July 22–August 18)
Facebook
Instagram
10,04M
Twitter
TikTok (views)
13,9M
Audience Sentiment Towards the Games
The Tokyo Olympics (#Tokyo2020) had 136k mentions on Twitter over July and August 2021. Curiously, Rio was also mentioned more than 44,000 times, implying that this year's Summer Olympics were heavily compared to those of 2016.
The opening day (July 22) received slightly more attention than the closing day (August 7), with 1,3k tweets, including the main #Tokyo2020 hashtag. 
For those days, the majority of tweets came with a neutral sentiment, with less than 3% expressing negative feelings. But the opening ceremony triggered 4% more positive tweets than the closing one, which could indicate that interest in the Olympics slightly declined over the course of the Games.
While the general sentiment was quite neutral, social media analysis shows that the skepticism towards running the Summer Olympics in the middle of the pandemic was also expressed across social media.
The most popular Olympics-related tweet on the date of the opening ceremony featured a sarcastic image of Tokyo 2020's mascots: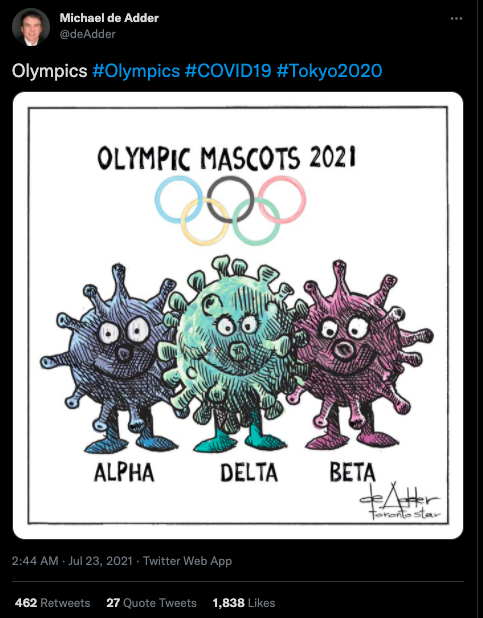 This tweet received more engagement than the Olympics 2020 official accounts' welcome post (the second most popular tweet that day).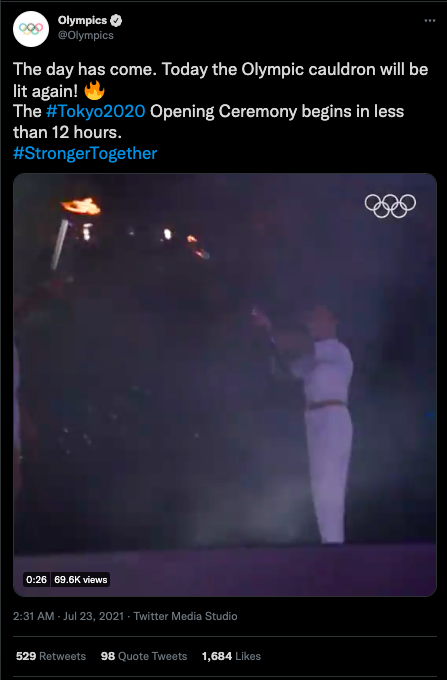 Sports That Saw a Popularity Spike During the 2020 Olympics
To uncover which sports witnessed sudden popularity, we checked search volumes for all the sports featured in the Olympics, starting from August 2017 to July 2021. This gave us a good idea about the search/interest trends for each sports type.
Olympic Disciplines That Saw the Biggest Interest Spike
While it's typically not easy to attribute search volume surges directly to the Olympics, some sports do allow us to pinpoint the connection. 
We've found the disciplines that saw peaking search volume counts in July 2021 and also added MoM (June 2021 vs. July 2021) search interest changes into the mix — all to see which sports potentially owe their skyrocketing popularity to the Tokyo 2020 Olympics. They are all listed in the table below:
Olympic discipline
July 2021 search volume
MoM search volume changes (July 2021 vs. June 2021)
cycling bmx racing
2,900
+2536%
canoe slalom
135,000
+1945%
cycling bmx freestyle
2,400
+1312%
3x3 basketball
246,000
+1259%
artistic gymnastics
201,000
+805%
As for the sports that were only added to the Olympics this summer — skateboarding, karate, sport climbing, surfing, and softball/baseball — the last three also saw July 2021 as the top month in regard to audience interest.
Olympic Disciplines That Saw a Declining Interest Trend During the Olympics
With June holding a lot of the big-name sporting events like Euro 2020, Roland Garros, and a part of the Wimbledon series, some sports like football, tennis, and boxing saw declining search interest numbers during the Olympics season. All three disciplines saw their search volumes go down by 18% MoM.
Which Athletes Stole the Show and Got the Biggest Online Traction?
Although interest in tennis as a discipline didn't spike during the Olympics, the same cannot be said about tennis players.
Below, you can see a list of the top 20 most searched golden medalists. We also looked at their audience size across Twitter and Facebook during the period of the Games — all to see whether golden medals translate directly into more followers. 
Top 20 Golden Medalists by Social Media Audience Counts (July–August 2021 stats)
Facebook
Twitter
Total
Kevin Durant
11,9M
19,2M
31,2M
Dani Alves
19,1M
Damian Lillard
Richarlison
Paulinho
Draymond Green
Zach Lavine
Javale Mcgee
Teddy Riner
Jayson Tatum
Khris Middleton
Jrue Holiday
Alexander Zverev
Devin Booker
Sue Bird
Bam Adebayo
Jerami Grant
Sunisa Lee
Ryan Murphy
Jordyn Huitema
Alberto Fernandez
We've noticed that golden medal owners have almost triple the audience compared to their silver counterparts. But do golden medals necessarily imply larger social media coverage?
When it comes to the most-tweeted-about Tokyo 2020 athletes, the top 10 most popular list doesn't only feature gold or silver medalists.
The most mentioned Tokyo 2020 Olympics athletes on Twitter (June–August 2021 stats)
Number of mentions
Simone Biles
Novak Djokovic
Naomi Osaka
Kevin Durant
Devin Booker
Tadej Pogacar
Jrue Holiday
Khris Middleton
Alexander Zverev
Andy Murray
Novak Djokovic, Naomi Osaka, Tadej Pogacar, and Andy Murray — some of the top players in their sports niches — didn't get the top medals at the Summer Olympics but still received some incredible attention from the Twitter crowd.
Naomi Osaka's withdrawal from the French Open due to mental health issues, Novak Djokovic's top titles during Wimbledon and the French Open, Tadej Pogacar's victory at the Tour de France, and Andy Murray's misfortunes during this year's tennis season kept the social media audience's curiosity high despite their not-so-bright performance during the Games. 
How the Summer Games Affected Consumer Demand
The Olympics are not simply a big deal for the Olympics committee, athletes, sponsors, and the general sports-loving crowd. Brands, and especially sporting brands, watch out for the Olympics season, trying to anticipate the next shift in consumer demand.
We could expect large sports events to trigger higher interest in sports-related goods. 
To see if that's indeed the case, we've analyzed the top Amazon searches for all things sports and decided to identify some of the most striking growth trends that could potentially be linked back to the Olympics.
Amazon Most Wanted Sports-Related Products
Having analyzed over 6K Amazon searches for any sports-related goods in July 2021, we've spotted that searches to the top 100 most popular sports products grew by a whopping 900%.
And out of the 6K analyzed products, almost 31% saw peaking search numbers in July 2021 (compared to all the monthly searches starting in January 2021). The largest increase in search demand was shown by products for tennis, golf, swimming, gymnastics and volleyball: in July and August their Amazon search volume increased sometimes by 1,000% or higher.
Product
Growth in July/August 2021
June 2021 search volume
August 2021 search volume
football cleats
1400%
tennis skirt
gymnastics leotards
1890%
volleyball shoes
volleyball shorts
volleyball knee pads
tennis shoes womens
1071775%
football mouthpiece
13300%
football visor
1200%
gymnastics mat
Wrapping Up the Tokyo 2020 Olympics
Now that everyone has reported on the aftermath of the 2020 Summer Games in regard to viewership, ratings, advertising dollars, and more, we hope that our brief digital impact analysis also adds to the overall picture.
As much as the 2020 Olympics have been overwhelmed with all kinds of challenges and unexpected turning points, we can see that despite a lower interest and a lot of controversies, they still had an impact on the digital landscape — bringing in more traction to social media, the athletes, various sports, and even sports-related products.