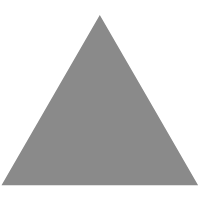 0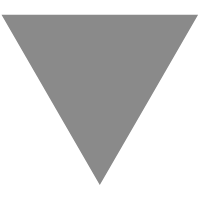 On Founding an Event Item Marketplace at the Age of 20: Ben Kennedy, Gecko Found...
source link: https://hackernoon.com/on-founding-an-event-item-marketplace-at-the-age-of-20-ben-kennedy-gecko-founder
Go to the source link to view the article. You can view the picture content, updated content and better typesetting reading experience. If the link is broken, please click the button below to view the snapshot at that time.
HackerNoon Reporter: Please tell us briefly about your background.
I grew up in Sydney with two entrepreneurs as parents, Dad has his own financial services firm that he started when he was in his twenties. Mum is a serial entrepreneur, she had her own catering company and venue and now has a restaurant, B&B, and owns a few racehorses that she loves to take care of.
I knew I wanted to be an entrepreneur by 16, however, I didn't think it'd be so early in my career. I thought of the idea for Gecko around the same time I got my first desk job as an accountant that audited a number of startups like Freelancer.com. I got a weird itch to get out into the world and start Gecko.
I'm 22 now (I went all-in when I was 20) so I didn't have a ton of experience. All I knew was that there was a lot to learn and I needed to spend this time learning by speaking to people smarter than me (and watching a ton of YC youtube videos).
What's your startup called? And in a sentence or two, what does it do?
Gecko is a marketplace to hire event items like speakers, chairs, and party lights as easily and securely as possible (Amazon Marketplace for rentals).
What is the origin story?
I noticed the problem when I went to Falls Festival when I was 18, my mates and I bought a ton of items like GoPros, chairs, speakers, and tables. They now sit in my garage and haven't been touched since (after almost 4 years). We found it so frustrating trying to hire items with rental businesses as it felt like they almost didn't want to make sales but it was just the logistical complexities they had to go through.
I thought of the solution of a marketplace when I realised there wasn't anything out there that was actively trying to solve this problem simply. I knew nothing about startups and spent 18 months validating the idea before we launched.
What do you love about your team, and why are you the ones to solve this problem?
My co-founders and I noticed how frustrating it was to hire event items. You'd have to ring them up or fill out a form and it was a coin toss on whether they'd get back to you or not and if they did it'd take days for them to send a quote, then you'd accept the quote and you'd make a payment. Then you'd go to the store and have to fill out all the details you'd already put in.
Even explaining it is a pain, the process made you never want to rent again and we knew we could make a better way.
If you weren't building your startup, what would you be doing?
It's hard to imagine but I'd be playing semi-professional football ⚽️
I'd say entrepreneurship is very much in my blood so if I wasn't doing a startup I'd have started my own small business or started working for another hyper-growth startup.
At the moment, how do you measure success? What are your core metrics?
Really good question, for Gecko it's the number of sales we make and how many people we can give an incredible experience to.
Personally, it's a mix of how happy I am and how much I'm growing to be a better version of myself.
What's most exciting about your traction to date?
We came out of the gates really quick which was awesome growing at 500% week on week for a few weeks before COVID came in. We've been really excited at how quickly we can make partnerships. Our competitors have a lot more money than us and are averaging 1 partnership every 6 months or so. We're making 2-3 partnerships a week that are driving traffic and sales to over 3000 listings on Gecko.
What technologies are you currently most excited about, and most worried about? And why?
I'm both excited and worried about NFTs, they're so much fun. I do see a lot of people invest in things they don't know much about and that scares me a lot.
What makes NFTs so cool is you're owning something unique that fits in with your tastes and interests. You can also make new friends in the many communities that exist and of course you can get a tidy ROI if you play your cards right.
What drew you to get published on HackerNoon? What do you like most about our platform?
Ever since coming into startups, it has become apparent how much there is to learn, and although I can't write code to save my life, I love hacking and solving problems.
What advice would you give to the 21-year-old version of yourself?
Me a year ago? Empower other team members to make decisions by handing them resources from experts as opposed to telling them what to do.
What is something surprising you've learned this year that your contemporaries would benefit from knowing?
Create features before you build.
Create the front-end for a feature and then instead of building the whole feature include a pop-up that says sorry we haven't built this yet, we're only a team of 3. If you'd like this feature vote for it. Boom you have real data to go off and you haven't spent two weeks building something that no one wanted anyway.