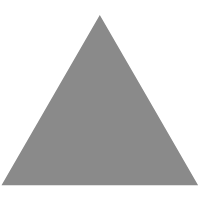 2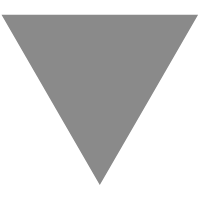 A Post-mortem for PASS, and What That NDA* Issue Was
source link: https://joeydantoni.com/2021/08/20/a-post-mortem-for-pass-and-what-that-nda-issue-was/
Go to the source link to view the article. You can view the picture content, updated content and better typesetting reading experience. If the link is broken, please click the button below to view the snapshot at that time.
A Post-mortem for PASS, and What That NDA* Issue Was – The SQL HeraldSkip to content
Editor's Note: I wrote this last December, and went back and forth on publishing. As I see some of the poor leadership patterns from PASS, creeping into new offshoots of the SQL Community, I decided to publish it today.
I am not writing this to dance on the grave of PASS or throw pitchforks at anyone. Just like the rest of the community, I am disappointed at the end of PASS, as the community worked really hard to make the organization great. However, a lot of mistakes were made over the course of many years, and I think it's important to talk about those mistakes, and how we as a community can avoid them in future endeavours. The biggest failure was not protecting community assets like SQL Saturday and the Virtual Chapters that were built by the sweat of the community. But first I'd like to talk about the "NDA" violation the came up while I was running for the board.
The reason why I'm including this story into my post-mortem is that the board NDA was a major organizational problem and was abused by senior leadership at C&C, in order to in my opinion hide a lot of bad practices that took place within the organization. Nearly every interaction with PASS required an NDA—for a community organization this notion is ridiculous. There are small set of activities that actually require an NDA—typically harassment cases and personnel matters like salaries. Other than that, all activities and budgets should be fully transparent. One of the biggest issues that happened in PASS's failure was that members at large on the board of directors did not have a clear picture of PASS's finances until it was much too late. This stonewalling was not for a lack of effort—even to members of the board PASS did not operate transparently. This behavior continued until the very end of the organization.
About that NDA Violation
I'd also like the clarify the difference between whistleblowing activity and NDA violations. Whistleblowers report things when they see their leadership acting with maleficence, and whistleblower activity nearly always violates NDAs. Whistleblowers have exposed government, and corporate negligence and saved lives and costs.
Many people reached out to me after the posts I wrote last year. There was rightful and genuine concern for PASS—despite frustrations there was a lot of emotion for PASS, and more important our community has been largely structured around a centralized organization. As people reached to me, I learned fairly early about the plan to ask Microsoft for a very large bailout (on the order of millions of dollars), in an effort to save PASS. Part of this plan involved selling Microsoft a large number of PASS Pro memberships.
Given that PASS had no plan for a revenue stream in 2021, this funding project seemed absurd, and at PASS' current burn rate they would require another bail out next year. I had numerous sources for this information, and while I won't reveal the sources, they included community members and C&C employees. I did share this information with selected individuals at Microsoft as well, but I never revealed it publicly. I also shared information in confidence to a few selected individuals One of those people decided that was a violation and reported it to PASS exec. I have a couple of things to say about this—first of which is that in the application that prospective board members sign, there is no reference to an NDA, and I was not under contract with PASS. I'm not a lawyer, but I took a few semesters of business law, and if there is not an NDA in-place, there is no expectation of privacy. In the end, all of that didn't matter, as PASS is now dead.
A Board Operating in the Dark
In my discussions with former board members, one topic that constantly came up was the complete lack of transparency C&C showed, particularly when budgets and spending were discussed. Multiple Board and even exec members reported to me that they gave explicit directives to C&C only to have those directives be ignored.
Much of the blame for the end of PASS will be laid onto the Covid-19 pandemic taking away the primary revenue source, in-person Summit. While this is the direct cause for PASS' failure, the truth is that PASS has been on a downward slide for several years. In preparing to write this post, I spoke to board members across several generations of the board and deeply involved community members to gain insights into what happened. There are a number of things that have always concerned me about PASS—the lack of transparency the organization has always, always been the core problem.
C&C's Conflicts of Interest
Why do I think there was such a culture of secrecy in the organization? I think it stems from the management organization, and its leadership. C&C always acted in the best interests of C&C, and not the best interests of PASS or the Microsoft Data community down to the final days of the organization. C&C was paid by PASS as a percentage of PASS' spending—while this is somewhat common in event management circles, in organizational management circles it can lead to perverse outcomes, and likely what was ultimately responsible for PASS' bankruptcy.
C&C had so many conflicts of interest I don't even know where to begin talking about them. The CEO's sister was responsible for the finances of both PASS and C&C, and C&C held a non-voting seat on the executive board. While many members of the board would say this was helpful as PASS and C&C operated in partnership, it is probably the most explicit and visible conflict of interest. The fact that the organization providing all of your services knows what your bank balance and income are problematic at best and can lead to poor outcomes. It also means your partner has no real interest in saving the organization money. C&C had no other clients other than PASS, which is likely a violation of IRS and Revenue Canada employee/contractor regulations.
I'll share some specific examples, but what this practice led to was a singular focus on PASS Summit, because that's where the spending (and revenue) is for the organization, and therefore C&C. This came at the expense of community events like user groups and SQL Saturday events. This also led to C&C influencing heavily decisions like spending a ton of money on a virtual Summit that was unlikely to be successful, or spending a lot of money on PASS Pro, which effectively had no hope of ever being profitable. While PASS' noble mission was "Connect, Share, and Learn" in practice it became "whatever it takes to drive C&C's revenue growth".
Lost Opportunities
One of the challenges PASS faced well before Covid was lack of growth (and even a downturn) in the number of people attending PASS Summit. Throughout my time with PASS the board acknowledged this single source of revenue as a risk and made a few attempts at growing the community or diversifying revenue. One of these was the Business Analytics conference, which was initially driven by Microsoft, but could have evolved into something much bigger. As opposed to a technology only conference, business analytics can be marketed to wide swath of data professionals and not just technologists. The marketing for this conference was handled poorly, as C&C tried to market just as though as it was PASS Summit.
This led to PASS turning down the opportunity to run Power BI user groups, which in turn led to the successful Microsoft Business Analytics (MBAS) conference, which could have both increased revenues, and more importantly grown our data community.
Another story shared with me, was that Microsoft wanted to make PASS Summit a free event, in order to dramatically grow the size of the conference. While this is a bit of one-upmanship between software vendors as to who has the largest conference, this had to potential to exponentially grow the PASS community. Microsoft was willing to fund the revenue difference, but this was shot down by C&C, presumably because the initiative would have cost them money. This goes against PASS's stated mission of Connect, Share, Learn, and is just one of myriad of bad acts perpetrated by C&C through the years that ultimately doomed PASS.
What Happened in 2020
There are countless examples of C&C's actions that were detrimental to the broader community to try and drive Summit attendance and revenue, but I'd really like to focus on the actions that took place this year, which lead to the death of PASS. When the pandemic hit in February and March, it became very obvious to everyone that having large conferences was an unlikely proposition until a vaccine was in place, and even then, probably a year after that.
Assuming people are mostly vaccinated by the middle of 2021, that means the best hope for an organization who's revenue was dependent on conference revenue would have been to move to an austerity budget which limited services to completely essential services, until a time, probably in 2022 when a large scale conference was a good bet. This was bad news for PASS, because its major revenue source was compromised until at least 2022. (Editor's note: I wrote this last year, and it has mostly held true)
Even in lieu of an austerity budget, what PASS could have done in April 2020, was to move to protect the assets that the community built like SQL Saturday and the Virtual Chapters, and now were at risk due to multiple organizational failures. The executive board and C&C executed none of these options and kept the board members at large as well as the general membership in the dark as to how perilous the financial situation was.
There were additional poor decisions made in 2020. The Exec and C&C decided to go along with PASS Pro, a paid membership offering, that was built on a learning management system. While a noble concept, it was competing against mature services like Pluralsight and LinkedIn Learning. There was some Microsoft funding to this project (my understanding is around $300k USD), and several community members were paid (around 3-5K USD) to record videos for the service. While a lot of money was spent to build and launch the service, there was never hope of it being a significant revenue source for PASS.
Despite what C&C has always said about PASS having 300,000 members, based on better estimates, PASS likely had < 5000 "active" members and a maximum of 20-30,000 "passive" members who unwittingly signed up by attending a SQL Saturday or PASS Summit. As of November, PASS Pro had only sold 300 memberships (note some of these may have been corporate memberships which included up to six subscriptions). Even if we assume all 300 of those were corporate memberships (which I know not to be the case), that provides PASS $180,000 of revenue. While that is not nothing, for an organization with PASS's expenses, it is a completely insignificant amount of revenue, and since PASS/C&C had no real plans for a content pipeline, it was unlikely to grow over time, instead being more likely to fade away so like many other PASS initiatives.
Which brings us to Virtual Summit. I don't have a final accounting to know what this event cost, but after PASS's bankruptcy we know it was responsible for the death of the organization. PASS was very slow to cancel in-person Summit, with the virtual event was not announced until June. My understanding is that part of this was because it was a challenge to get out of the contract with the Houston Convention Center, however it put PASS in place where lots of other (sponsor funded) conferences had gone virtual and more importantly to this discussion, FREE.
I'm of the opinion that C&C leadership took this opportunity to apply the death blow to PASS. Instead of moving into an austerity budget, and taking assistance for revenue loss from the Canadian government, PASS decided to go "all in" on the virtual conference using a very expensive virtual conference platform (that was ultimately derided by both speakers and attendees), that promised a "unique, interactive" conference, that ended up just being a really fancy wrapper for a Zoom meeting. This was defended in the December board meeting minutes, that in order to protect PASS's cashflow, executing a virtual conference was a necessity.  
The pricing of the virtual conference was lower than in-person Summit, though my understanding was that C&C was pushing for significantly more expensive pricing than the final number. C&C sold the board on the notion that since people didn't have to travel to an in-person event, they would have a potentially larger audience than at an in-person event. That assumption was flawed from the start, as it didn't account for the pandemic recession, virtual meeting fatigue, and the fact that most of the other conferences PASS usually competes against, were FREE.
PASS weakly attempted to highlight how the conference was going to be different and more interactive than other conferences, but they never had a free trial event to build hype, and C&C was ineffective at marketing the virtual conference. During the entire summer and into early fall there were few emails or tweets about the conference, other than short video describing the platform.
I lay the responsibility for death of PASS on C&C largely, but secondarily on PASS' executive leadership. In good times, some of the decisions made vis a vis C&C were poor, but they didn't matter given the revenue streams. A microcosm of this is that PASS sent speaker shirts to 2020 Virtual Summit speakers. Anyone who's ever run an event knows that the first two things you cut when your budget is not looking good, are speaker shirts and speaker's dinner.
The decisions made by PASS in 2020, from launching PASS Pro, to betting the organization on a virtual conference, and finally the decision to ask Microsoft for a major bailout, with no significant plan forward, show a complete lack of leadership from anyone on exec, instead deferring all decisions to the deeply conflicted C&C organization, which had shown repeatedly they only cared about their own interests and not that of the broader data platform community. If you are waiting on a refund from PASS Summit, you will have to stand in line behind C&C, because they are getting paid first. Like always, Judy got her money before the community did. And that just fucking sucks.
Like much of the community, I am lamenting the loss of PASS, but I feel the to call out executive leadership, not just for their leadership failings (which are many), but for their passive aggressiveness and general rudeness to community members who cared about the organization. These actions not only took place against community members, the abusive behavior extended to other members at large of the board of directors.  The exec did everything they could to keep the rest of the board in the dark on the financial situation all the way to the bitter end of the organization. Board members were chastised for asking hard questions and kept in the dark before votes. There were never open and honest communications between the board members at large and the exec and C&C. While in normal times this meant C&C got resources that should have gone to the community, in this pandemic year, it meant the complete death of the organization without protecting any of its assets. This is not a recipe for a strong organization. That secretive behavior did nothing to help, and actively alienated many active and senior members of the community, who otherwise could have been strong allies to the PASS cause.
I am thankful for the existence of PASS, and the community won't go away. I don't want to necessarily focus on what's next—yet. I think the best thing community members can do is keep running their user groups, and hopefully in the second half of 2021, we can start having data events on Saturday, whatever they are called. I think the best approach to a larger organization is to have a federation of larger events, so they can coordinate on things like scheduling, and have a unified code of conduct and diversity and inclusion policy. Having a centralized organization comes with a lot of expense, so starting small and building is the right approach. Andy Mallon has a good vision for this in his post here.