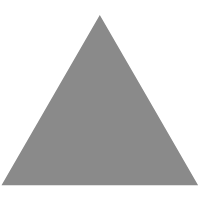 1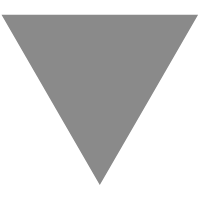 10 Developers You Must Follow To Improve
source link: https://dev.to/line/10-developers-you-must-follow-to-improve-2jah
Go to the source link to view the article. You can view the picture content, updated content and better typesetting reading experience. If the link is broken, please click the button below to view the snapshot at that time.
10 amazing developers to follow to improve your skills in front end and back end and programming as a whole.
Originally, This was published on *The Zyox Letter*, The best Newsletter for Programming, tech, entreprenuership & money.
CLICK HERE - https://zyox.substack.com
Join Now
Let's start the list -
1.Ben Awad
Ben Awad is one of our first entries here, he has some of the funniest and creative content that I've seen for programming in a long time. He prepares people for coding interviews with Fang as well as teaching on lots of other topics.
2.Coder Coder
The coder coder is our second channel here with some of the highest quality videos and animations on how to learn to become a web developer or building a responsive web design from scratch.
3.Danny Thompson
This is a developer that knows what it's like when you're starting out. He's out there helping other people get jobs and learn programming and giving them motivation to be able to do so he also has a series where he interviews people and give them tips and coaching on how to get their first job.
4.Net Ninja
He have some of the most professional playlist tutorials on all the types of frameworks and libraries out there. For example, there's almost 20 videos in this series and by the time you're done, you too will be a net ninja.
5.Kodu community
This is a great channel by Niall which does all sorts of stuff between HTML, CSS, and JavaScript. Niall is a great creator and he brings in his own style of teaching people how to learn to program.
6.Kevin Pal
This channel is dedicated to all things web related, if you're learning HTML, CSS, and JavaScript, there's videos on all of that, as well as maybe even obscure CSS properties you might never have used before. He's also a fun and relatable guy that's also very down to earth.
7.Coding Garden
This is brought to us by CJ who is a live streamer on Twitch. He also puts up all his videos on YouTube as well that you can follow along with. You can watch him build different things and interact with him while he's making his videos.
8.JavaScript Mastery
We have JavaScript mastery, and this channel isn't just about JavaScript. There's a lot of really good content here. stuff on how to use react NPM node, as well as building a fully fledged voice recognition react news application.
9.Katelyn Pitt
He has a huge following on Twitter and Recently he started doing videos on YouTube. He has a very positive message to share with motivation and very good learning resources that he shares almost daily.
10.Claudius
He's a software engineer that's got more than 10 years of experience and makes tutorials on things like blazer dotnet, and C sharp. He also goes into good detail into how things work so that you can better understand them.
END
I hope you enjoyed my article. Follow me on Twitter
Originally, This was published on *The Zyox Letter*, The best Newsletter for Programming, tech, entreprenuership & money.
CLICK HERE - https://zyox.substack.com
Join Now