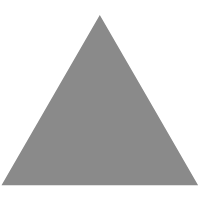 3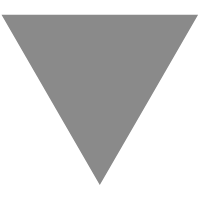 Deploy Xamarin.iOS App to iOS Device without an Apple Developer Account
source link: https://www.msdevbuild.com/2020/01/deploy-xamarinios-app-to-ios-device.html
Go to the source link to view the article. You can view the picture content, updated content and better typesetting reading experience. If the link is broken, please click the button below to view the snapshot at that time.
Posted by Suthahar on Friday, January 31, 2020
4 comments
LabelsXamarin Xamarin.iOS
On 2011 at Xamarin announced great and happy news to all c#.net developer, can develop ios application using xamarin . 
On 2016 Microsoft announced that they had acquired Xamarin and all the visual studio developer can develop ios and android application, without pay any extra payment. 
iOS developer they can do for testing in simulator if they want to test in the device, need to buy Apple Developer account, its cost 99$ /year. 
On June 8 2015 at the Apple Worldwide Developers Conference Xcode version 7 was announced and good news is that you can develop and test your apps on your iOS device without a paid Apple Developer account. 
This is great news for all the iOS developer, before upload store we can do testing ios application from device without a paid any payment. 
In this article, I am going to share about how to deploy xamarin.ioS application to iOS device using free provisioning file 
You can follow bellows steps for how to setup and deploy xamarin.iOS application into iOS device. 
Step 1:
Add Apple Account from Xcode
In mac Machine, Open Xcode , Xcode Menu >Preferences > Click on Account tab > Select + Add Apple ID > login with Apple ID 
Click on View Details and create signing identity and click on create button next to iOS development 
Step 2:
Create XCode project: 
Xcode > create new project > project name as "testapp" > Connect iphone /IPad from mac machine > Select your device and press run button
You will get Code Singing issue 
Issue 1: Xcode 7: Project requires a development team
If your using XCode 7 means, you will get following error 
Select your Team as below from Project Options and General tab 
Issue 2: Xcode8: Code signing Error in Build Error:
If you are using Xcode 8 or above, the code signing error will appear while build xcode project 
Solution:
Step 2.1: Go to the ioS project editor
Step 2.2: Select the General Section
Step 2.3: Select Checkbox for Automatically manage signing
Step 2.4: Select the Personal Team you created earlier from the 'Team' dropdown in the 'Signing' section 
Step 3: Trusting the certificate from device
You will get following error could not launch "Your app name " 
In your
iOS device > open the Settings > go to general > Device management
(if you're not getting this option re deploy the application again)
You will see the email address associated with the Apple ID you used to code sign your app. 
Tap it, then tap 'Trust <your_email>' 
Now go back to xcode and run the application 
Step 4: Update bundle Identifier from Xamarin Project:
In Xamarin.iOS project , Goto Info.Plist file > Change Bundle Identifier (use same xcode project bundle identifier) 
And make sure from project options and select IOS bundle signing > Signing identity select your apple account 
Select your iphone device from xamarin.ios project and click on run the application. 
I believe this article will helpful for you deploy application to ios device ,if you have question /issue/feedback share into comments box . Enable Ginger
Cannot connect to Ginger
Check your internet connection
or reload the browserDisable in this text fieldEditEdit in GingerEdit in Ginger×
Enable Ginger
Cannot connect to Ginger
Check your internet connection
or reload the browserDisable in this text fieldEditEdit in GingerEdit in Ginger×
Suthahar Jegatheesan is Mobile and Cloud Specialist/Architect and he has 13+ years of IT experience as a Technology Consultant /Programmer/Developer in IT industry. Suthahar is an industry luminary focused on AI, Computer Vision, Bot, Machine Learning, UWP, Azure, Xamarin and Web Emerging User Experiences as subject matter expert (SME) in implementation, architecture, development and administration. He has vast experience in E commerce, Insurance, ERP, Financial, Manufacturing, Oil Gas and Defence domains with complete application development life-cycle including requirements gathering, analysis and design, coding, testing and deployment. He is Author of Xamarin Q A Book and published in Amazon. He is published Xamarin Q A Bot to the Facebook Messenger, Blog, Skype and Cortana. He also enjoys sharing his passion with other people, thus actively contributing to the community via his presentations, writing technical Article and blogs which helps him becomes a better technology leader. He takes a keen interest in sharing his knowledge and solving readers' technology-related problems He is working with Mobile and Azure cloud technologies for past 9+ years and has worked with various mobile platform iOS, Windows, Android and Cloud migration and upgrade projects which includes Virtual Machines, SSRS SSIS migration into SQL Cloud, Web application migration Application and cognitive service . He is Founder of popular technical blog http://msdevbuild.com.He was completed many Microsoft certification and received many awards.
4 comments:
Woah!! Such a piece of the nice information you have shared here, I have read the entire post and I must say that the information is very helpful for me.
 Xamarin Development Company texas
Reply
About Joyk
Aggregate valuable and interesting links.
Joyk means Joy of geeK