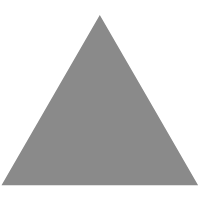 2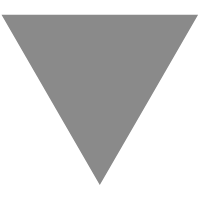 Future of Employee Experience: 21 Predictions for 2021 // Qualtrics
source link: https://www.qualtrics.com/blog/future-employee-experience/
Go to the source link to view the article. You can view the picture content, updated content and better typesetting reading experience. If the link is broken, please click the button below to view the snapshot at that time.
Employee experience experts share their predictions for the year ahead.
What lies ahead for employee experience (EX) in 2021? We asked our team of XM Scientists and employee experience experts to forecast the challenges and opportunities of the year ahead. Here are their predictions.
1. A greater emphasis on belonging in a remote working world
HR leaders will develop programs to help remote workers seeking a greater sense of belonging – especially those individuals in an organization who live alone and rely on the sense of belonging at work.
The fix will not lie in returning to pre-COVID working practices. Instead, there will be heightened focus on how to enhance productivity, collaboration, culture, and innovation – as well as how to foster a greater sense of belonging – to accommodate individual styles and personalities as well as team dynamics. These factors will become a consideration when assigning individuals to a remote team.
Find out what we learned about the future of employee experience from over 11,800 employee interviews.
2. Well-being will be essential
Well-being initiatives will become an essential part of an organization's toolkit – not only for attracting and retaining talent, but also for demonstrating a commitment to employees' health and safety.
Physical health, mental health, financial well-being, social well-being, and occupational well-being all play an integral part in employees' overall well-being. Organizations that pledge to support their employees' well-being – and take a holistic approach – will see strong ROI for their investments.
3. Flexible work policies will expand – and remain
In 2021, organizations will design far more flexible policies – e.g., compact 4-day schedules and alternating days on/off – to empower employees to rebalance their workload while still allowing for overlapping, synchronous work with teammates.
4. The new normal of daily feedback will change EX
While employees will habituate to some of the requirements for daily feedback (that is, health checks upon arriving at the office, etc.), organizational EX leaders will have to navigate more demands and legal challenges around data privacy, confidentiality, and due diligence – as well as how to support employees beyond these transactional moments.
5. DEI strategies will shift gears
In 2021 we'll see a continued focus on DEI and supporting employees from underrepresented groups. However, rather than just setting targets or quotas, organizations will place a greater emphasis on elevating the chief DEI officer and building out a robust DEI strategy.
Get the HR leader's guide: Applying diversity, equity, and inclusion to your employee experience program
6. Organizations will pare down collaboration tools
To support collaboration, organizations will work to remove noise from employees' workdays. Rather than increasing the tools, processes, and systems an individual has to navigate to collaborate, the focus will be on optimizing the employee technology experience by getting the most out of fewer systems and platforms.
7. More frequent surveys, but higher rates of failure
As organizations have experienced the benefits of agile listening approaches for the employee experience – being able to react quickly in a changing work environment and take prompt action – 2021 will bring even more organizations moving to shorter, more frequent, targeted surveys.
However, with greater deployment of pulse and always-on feedback mechanisms comes higher failure rates as organizations deploy initial surveys without giving due consideration to what they are measuring and how they will review and action results. In this case, failure will present opportunities for EX professionals to learn and iterate.
8. HR and IT partner up to focus on the employee technology experience
While the progression toward digital employee experiences was well underway, COVID-19 accelerated most organizations' plans to digitize their workplace to ensure employees were fully enabled with the tools they needed to stay productive. In 2021, the employee IT and technology experience will stake its claim as a critical part of the holistic employee experience.
In response, IT and HR will work together to prioritize not only listening to and understanding employees' technology needs, but also bridging the gap to overcome technology experience challenges.
Learn more: How to kick-start an experience management program for IT teams
9. New workplace safety protocols in a post-COVID world
While workplace safety has long been a focus in industries such as manufacturing, utilities, and energy, it will become one of the most important behavioral objectives for business and HR leaders across all industries and segments. Ensuring the health and safety of employees in a post-COVID workplace will require new policies and norms for many industries.
10. Equity takes center stage...
Equity will be a recurring theme in every policy, hiring decision, pay criteria, promotion and calibration discussion, succession plan, and people process going forward. As companies shift to make DEI a focal point in their organizational strategy, they will lean into the daily realities of underrepresented groups.
11. … for retaining women – especially women of color – in the workforce
In 2020, many organizations lost talent among underrepresented groups (especially women and women of color) due to the pandemic and competing priorities and responsibilities. According to McKinsey & Company's Women in the Workplace 2020 study, "more than one in four women are contemplating what many would have considered unthinkable just six months ago: downshifting their careers or leaving the workforce completely."
2021 will signal a renewed vigor for the necessary work of dismantling systemic barriers that continue to derail the upward mobility of women. To do so, organizations will need to prioritize overcoming the persistent inequities for women in leadership including at the very top in the ranks of C-suite and executive leadership, where women of color remain severely underrepresented.
12. Employee listening gets a tune-up
Organizations will supplement active listening (i.e., asking employees for feedback) with more passive listening (i.e., listening to employees' voices on internal platforms and/or social media) to get a more holistic view of what is top of mind for employees. EX leaders of the future will use both types of listening to inform their employee experience programs.
13. Quiet hours will help increase balance and focus
The way organizations support employee well-being is also ripe for a tune-up. In 2021, organizations will institute company-wide quiet hours or days (or weeks, even!) that must remain free from meetings or newly-started requests so that employees have more time to manage both their work and home lives.
14. New EAP-type benefits to meet employee needs
In order to better support remote and/or hybrid work styles, organizations will offer expanded benefits similar to those offered in an employee assistance program (EAP). These benefits include support and resources for managing finances, managing stress, coping with life transitions, adapting to virtual schooling, and more.
15. Employee recognition gets social
Social recognition is a powerful form of recognition. Organizations that acknowledge their employees (individually and/or as a team) on social forums (e.g., LinkedIn, Facebook, and Twitter) will gain trust and goodwill among their employees. The most impactful messages will come from senior leaders within the organization, be as specific as possible (e.g., calling out specific individuals if and when possible), and shared on these widely-visible platforms.
16. A la carte policies for agile workforces
In 2021, it will become increasingly clear that organizations cannot simply offer standard, one-size-fits-all offerings and policies for their entire workforces. Instead, organizations will begin to introduce significant agility and flexibility into their workplace policies and processes to fit the individual needs of employees.
17. Unlocking potential with HXM principles
More companies will discover (or rediscover) human experience management (HXM) principles, such as job design and architecture, as tools to engage their workforces for greater diversity, equity, and inclusion. In doing so, organizations will also help their employees reskill for adapting to the future of work.
18. Extending the reach of EX professionals
To increase reach, EX professionals will create a highly digestible way to sew together metrics across the employee lifecycle, such as candidate experience, onboarding, engagement, and exit. This method will integrate EX data and translate into big strategic outcomes.
19. Attracting boomerang talent will grow more critical
Due to the loss of talent in 2020, organizations will create on-ramps for those individuals who have left to rejoin through flexible work policies or part-time arrangements – i.e., in a manner that works best for the employee.
20. 'Recharge days' will be the new PTO
Organizations will make 'recharge days' (i.e., days off outside of assigned leave entitlement) the norm to give employees additional time off to support their mental health and well-being.
21. EX data at your fingertips
Organizations will desire the ability to interpret and integrate EX data points, accessing a few key EX-specific outcome metrics that can be easily communicated and understood – at all levels of the organization – to convey how the people side of the business is doing.
About Joyk
Aggregate valuable and interesting links.
Joyk means Joy of geeK