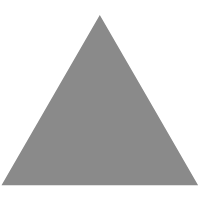 6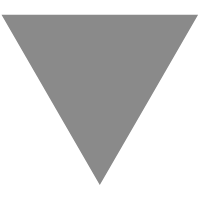 Rails Tip - When Puma Doesn't Run on the Specified Port
source link: https://fuzzyblog.io/blog/rails/2017/04/05/rails-tip-when-puma-doesn-t-run-on-the-specified-port.html
Go to the source link to view the article. You can view the picture content, updated content and better typesetting reading experience. If the link is broken, please click the button below to view the snapshot at that time.
Rails Tip - When Puma Doesn't Run on the Specified Port
Apr 5, 2017
So I just noticed this particular oddness:
12:12 $ bundle exec rails s -p4000
=> Booting Puma
=> Rails 5.0.1 application starting in development on http://localhost:4000
=> Run `rails server -h` for more startup options
Puma starting in single mode...
* Version 3.7.0 (ruby 2.3.1-p112), codename: Snowy Sagebrush
* Min threads: 5, max threads: 5
* Environment: development
* Listening on tcp://0.0.0.0:3000

As you can see Puma is being started with a port 4000 directive but it is actually listening on the default 3000 port.
A bit of googling led me to this bit of text in a Github issue:
After updating the gem version and bundling: gem 'puma', '~> 3.6.2' More…
I edited my Gemfile and replaced:
gem 'puma', '~> 3.0'
with:
gem 'puma', '~> 3.6.2'
A quick bundle install and then another rails s -p4000 gives:
bundle exec rails s -p4000
=> Booting Puma
=> Rails 5.0.1 application starting in development on http://localhost:4000
=> Run `rails server -h` for more startup options
Puma starting in single mode...
* Version 3.6.2 (ruby 2.3.1-p112), codename: Sleepy Sunday Serenity
* Min threads: 5, max threads: 5
* Environment: development
* Listening on tcp://localhost:4000

As with all http testing, a curl -I is always handy for figuring out if things are working:
curl -I http://localhost:4000/
HTTP/1.1 200 OK
X-Frame-Options: SAMEORIGIN
X-XSS-Protection: 1; mode=block
X-Content-Type-Options: nosniff
Content-Type: text/html; charset=utf-8
ETag: W/"c06ad854cb732d5ed93f13e0e4a601ac"
Cache-Control: max-age=0, private, must-revalidate
X-Request-Id: 85a07f99-f8b3-4692-aaa5-4f7c8327d901
X-Runtime: 0.032369

---
About Joyk
Aggregate valuable and interesting links.
Joyk means Joy of geeK