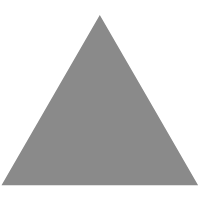 3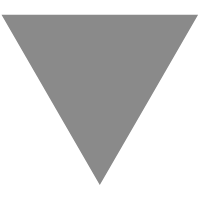 Quick Script Share - Adding A Bunch Of Random Test Users To Active Directory
source link: https://thomasrayner.ca/quick-script-share-adding-a-bunch-of-random-test-users-to-active-directory/
Go to the source link to view the article. You can view the picture content, updated content and better typesetting reading experience. If the link is broken, please click the button below to view the snapshot at that time.
Quick Script Share - Adding A Bunch Of Random Test Users To Active Directory
I recently had a need to add a bunch of random users to a specific OU in Active Directory to do some testing. I didn't care what their names were, but, I wanted to be able to find all the users that belonged to each batch. Here's the script I wrote to do this.
#requires -Version 2 -Modules ActiveDirectory
<#
    .Synopsis
    Adds a bunch of dummy users to Active Directory.
    .Description
    Prompts a user for an OU in their AD and makes a bunch of random users in that OU.
    .Example
    New-RandomADUsers.ps1
    Runs the script with default paramaters, will prompt for an OU
    .Example
    New-RandomADUsers.ps1 -OU 'OU=testing,OU=workingsysadmin,DC=lab,DC=workingsysadmin,DC=com' -Count 10
    Creates 10 random users in the specified OU
    .Parameter OU
    The OU to create random users in. Takes a distinguished name.
    .Parameter Count
    How many new users to create. Defaults to 10.
    .Parameter Password
    The password to assign to all the created users. Defaults to 'P@ssw0rd'.
    .Notes
    NAME:  New-RandomADUsers.ps1
    AUTHOR: Thomas Rayner
    LASTEDIT: 04/15/2016
    KEYWORDS:
    .Link
    https://thomasrayner.ca
#>

[CmdletBinding()]
param
(
  [String]
  [Parameter(Position=0)]
  $OU,

  [int]
  [Parameter(Position=1)]
  $Count = 10,

  [string]
  [Parameter(Position=2)]
  $Password = 'P@ssw0rd'
)


#region FUNCTIONS
##########################START OF FUNCTIONS##########################

#Show a GUI to select an OU
function Select-GUIOU
{
    #load required assemblies
    [void] [System.Reflection.Assembly]::LoadWithPartialName('System.Windows.Forms')
    [void] [System.Reflection.Assembly]::LoadWithPartialName('System.Drawing') 

    #build the form
    $objForm = New-Object System.Windows.Forms.Form 
    $objForm.Text = 'Select an OU'
    $objForm.Size = New-Object System.Drawing.Size(900,430) 
    $objForm.StartPosition = 'CenterScreen'

    #add the OK button
    $OKButton = New-Object System.Windows.Forms.Button
    $OKButton.Location = New-Object System.Drawing.Size(75,350)
    $OKButton.Size = New-Object System.Drawing.Size(75,23)
    $OKButton.Text = 'OK'

    #assign the OK button to the AcceptButton param
    $OKButton.DialogResult = [System.Windows.Forms.DialogResult]::OK
    $objForm.Controls.Add($OKButton)
    $objForm.AcceptButton = $OKButton

    #add the cancel button
    $CancelButton = New-Object System.Windows.Forms.Button
    $CancelButton.Location = New-Object System.Drawing.Size(150,350)
    $CancelButton.Size = New-Object System.Drawing.Size(75,23)
    $CancelButton.Text = 'Cancel'

    #assign the cancel button to the CancelButton param
    $CancelButton.DialogResult = [System.Windows.Forms.DialogResult]::Cancel
    $objForm.Controls.Add($CancelButton)
    $objForm.CancelButton = $CancelButton

    #add the Select OU label
    $objLabel = New-Object System.Windows.Forms.Label
    $objLabel.Location = New-Object System.Drawing.Size(10,20) 
    $objLabel.Size = New-Object System.Drawing.Size(400,20) 
    $objLabel.Text = "Please select an OU. Don't see one you want? Cancel and create it."
    $objForm.Controls.Add($objLabel) 

    #add the listbox to select an OU from
    $objListBox = New-Object System.Windows.Forms.ListBox 
    $objListBox.Location = New-Object System.Drawing.Size(10,40) 
    $objListBox.Size = New-Object System.Drawing.Size(860,90) 
    $objListBox.Height = 300

    #get all the OUs in the organization, sort them alphabetically and add them to the listbox
    $OUs = Get-ADOrganizationalUnit -filter '*'
    $OUs | Sort-Object | % { [void] $objListBox.Items.Add($_) }

    #add the listbox to the form
    $objForm.Controls.Add($objListBox) 

    #open this window on top of other windows
    $objForm.TopMost = $True

    #return the OU selected
    $result = $objForm.ShowDialog()

    #if the user clicks OK and selected an OU, return it
    if ($result -eq [System.Windows.Forms.DialogResult]::OK -and $objListBox.SelectedIndex -ge 0)
    {
        $selection = $objListBox.SelectedItem
        return $selection
    }
    else
    {
        throw { 'Did not select an OU. Script terminated.' }
    }
}

#Get the OU to create users in
function Get-OU
{
    [CmdletBinding()]
    param
    (
      [String]
      [Parameter(Position=0)]
      $OU
    )

    #if there was no OU passed, select one using the GUI
    if ([string]::IsNullOrEmpty($OU))
    {
        return $(Select-GUIOU).DistinguishedName
    }

    #if there was an OU passed, validate it exists
    else
    {
        #try to get the OU, if this is successful, return the value we used to find it (should be a DN)
        try
        {
            $TestOU = Get-ADOrganizationalUnit -Identity $OU
            return $TestOU.DistinguishedName
        }

        #if we couldn't find an OU with the name specified, use the GUI to find a new one
        catch [Exception]
        {
            Write-Output "[Oops] Couldn't find an OU that matched $OU so I made you pick again"
            return $(Select-GUIOU).DistinguishedName
        }
    }
}

###########################END OF FUNCTIONS###########################
#endregion



#validate the OU is set to something valid, communicate valid OU to user
$OU = Get-OU $OU
Write-Output "Selected OU: $OU"

#don't need to validate Count because the param block that leads this script will throw an error if Count isn't an integer... 
#... assuming users are smart enough to enter a positive number (for loop below will throw an index error and nothing bad should happen)
Write-Output "Selected Count: $Count"

#create array of all upper and lowercase letters (char code representative)
$Upper = (65..90)
$Lower = (97..122)

#create an ID for this batch of created users
$ID = (Get-Date).Ticks

#create $count many users
$null = for ($i = 0; $i -lt $Count; $i++)
{
    #make a random first name, first initial capitalized
    $Initial = Get-Random -InputObject $Upper -Count 1 | % { [char]$_ }
    $RestOfname = Get-Random -InputObject $Lower -Count 4 | % { [char]$_ }
    $FirstName = $Initial + $RestOfName -replace ' ',''
    
    #make a random last name, first initial capitalized
    $Initial = Get-Random -InputObject $Upper -Count 1 | % { [char]$_ }
    $RestOfname = Get-Random -InputObject $Lower -Count 4 | % { [char]$_ }
    $LastName = $Initial + $RestOfName -replace ' ',''

    #craft the displayname, name, samaccountname, UPN attributes
    #in the future, this will detect name collisions and mitigate
    $DisplayName = "$FirstName $LastName"
    $Name = $DisplayName
    $SamAccountName = "$($FirstName[0])$LastName"           #first initial last name, IE: Thomas Rayner becomes TRayner
    $UPN = $SamAccountName + '@' + (Get-ADDomain).DNSRoot   #UPN suffix won't always be the value of (Get-ADDomain).DNSRoot but it usually is... this is why you read scripts before running them

    #assign the password
    $AccountPassword = ConvertTo-SecureString -AsPlainText $Password -Force

    #create description that can be used to group users created in different batches
    $Description = "Created by MVP Tool: New-RandomADUsers.ps1. Batch: $ID"

    #announce the creation of a user
    Write-Output "Creating $Name. Username: $SamAccountName"

    #add all the params to the user list
    $UserParams = @{}
    $UserParams.Add('GivenName',$FirstName)
    $UserParams.Add('Surname',$LastName)
    $UserParams.Add('DisplayName',$DisplayName)
    $UserParams.Add('Name',$Name)
    $UserParams.Add('SamAccountName',$SamAccountName)
    $UserParams.Add('AccountPassword',$AccountPassword)
    $UserParams.Add('Description',$Description)
    $UserParams.Add('Path',$OU)                           #put them all in the OU we created
    $UserParams.Add('Enabled',$True)                      #enable the account

    #create the AD user
    New-ADUser @UserParams
}

#list the users created, verify they can be found in AD
$CreatedUsers = (Get-ADUser -SearchBase $OU -Filter "Description -like '*$ID*'").SamAccountName
Write-Output 'Created following users'
$CreatedUsers

Written on April 15, 2016