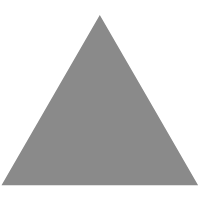 48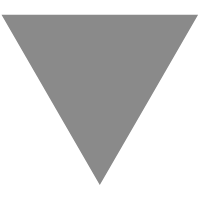 PNB: Investing in Malaysia's future with APIs
source link: https://chinagdg.org/2019/09/pnb-investing-in-malaysias-future-with-apis/
Go to the source link to view the article. You can view the picture content, updated content and better typesetting reading experience. If the link is broken, please click the button below to view the snapshot at that time.
Source: PNB: Investing in Malaysia's future with APIs from Google Cloud

Editor's note: Today we hear from Muzzaffar bin Othman, CTO at Permodalan Nasional Berhad (PNB) on how the company uses Google Cloud's Apigee API Management Platform to create digital investment channels. Read on to learn how PNB is increasing financial inclusion by expanding investment opportunities for all Malaysians.
Permodalan Nasional Berhad (PNB) is one of Malaysia's largest investment institutions with more than RM300 billion ($71 milion) in assets under management. Through our wholly-owned company, Amanah Saham Nasional Berhad (ASNB), we manage 14 funds with a total value of RM235.74 billion ($56.34 million) as of Dec. 31, 2018. 
To expand the range of people who can invest and participate in the economy, our unit trust funds enable the public to invest as little as RM10 ($2.50) into any of our funds. With each investment, unit holders (a unit holder is an investor who holds securities of a trust) are able to participate in the local and international investment activities managed by PNB and ASNB. They also gain dividends from their investment at the end of the financial year for the funds that they invest in. 
Accelerating access to services with APIs
As chief technology officer for PNB, I lead the retail and asset management technology aspects of the business. My team and I manage the basic IT systems such as email and networks, but also the more exciting and complex IT infrastructures, including investment core systems and data analytics for the unit trust teams.  
In January 2017 (prior to joining PNB), I observed unit holders waiting in a long line just to update their account balances following a dividend announcement. Unit holders had limited options then: they were required to visit an ASNB branch or one of our agent banks to complete the transaction. When PNB hired me three months later, I was determined to create a self-service balance checker that would reduce our unit holders' waiting time. My team first built an application on an Android tablet that communicated to our backend via APIs. Then we constructed a kiosk around this and started our first self-service kiosk. We have built 120 kiosks across Malaysia in six months.
While we made progress in creating new solutions for our unit holders, we were missing an API management framework to manage our APIs. After extensive market research, we decided on the Apigee API management platform as it was the most suitable platform to build our capabilities for developing and managing APIs. Apigee's technical capabilities coupled with responsive support from Google Cloud were important factors. Being new to APIs, we value the quick and ready technical support made available to us.  In addition, the secure and flexible system that Apigee offers is critical to us because as a financial institution, security is of paramount importance.
In July 2017, we migrated our retail core system from mainframe base to a modern, cloud-based  infrastructure. In August of the same year, a newly developed web portal provided our unit holders access to their accounts through their mobile devices for the first time. The customer response was very encouraging and uptake has been very high since then. 
The portal uses APIs to enable our 14 million unit holders to check balances, reinvest, edit their personal information, and access account statements. For now, the portal is only available to unit holders who pre-register via an in-person onboarding process. We are currently awaiting regulatory direction on electronic Know Your Customer (eKYC) rules that will impact digital onboarding before we can enable access to new unit holders via their  mobile devices.
Creating new channels for financial inclusion
To date, our web portal and APIs have generated approximately RM2 billion (USD500 million) in annual investments. This equates to about five percent of our total yearly investments contributed via the digital platform. While this is encouraging progress, there is much more potential that we can tap into, including the collection and analysis of consumer behavior data. Moving forward, this valuable information will provide insights for us to improve customer experience and fine-tune our offerings. 
A typical bank integration typically takes six months at a high cost. Excluding the governance and compliance approval period, our key APIs can be consumed in under three months, at minimal cost. Banks that use APIs will find ours easy to work with. This simplifies our agent onboarding process. 
APIs enable us to innovate further by expanding our capabilities and reach. We are currently onboarding a few PNB agent banks and we look forward to the possibility to connect to fintech players in Malaysia, especially e-wallet solution providers. API simplify the communications between multiple systems and offer a world of possibilities for our business.
About Joyk
Aggregate valuable and interesting links.
Joyk means Joy of geeK