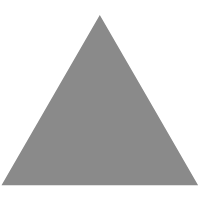 8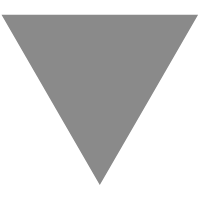 KDE Plasma 5.16 Desktop to Improve Multi-Screen Support, System Settings Pages
点击查看更多内容
While we're all eagerly waiting for the KDE Plasma 5.15 desktop environment to hit the streets, which will happen tomorrow, February 12th, 2019, the KDE Project already works on new features and improvements for future releases.
Renowned KDE developer Nate Graham published another weekly report on the new features and improvements he and his team worked on for upcoming versions of the KDE Plasma desktop environment, as well as the KDE Applications and KDE Frameworks software suites. The good news is that the issue is already fixed in KDE Plasma 5.15.
First and foremost, the developer reveals the fact that a KDE Plasma 5.14.5.1 bugfix release will be available this week to address a critical issue in the latest KDE Plasma 5.14.5 desktop environment which prevents users from updating their system via the Plasma Discover package manager.
"We've pushed a fix into the 5.14 branch that should cause the stuck backend to time out after one minute, allowing everything else to work," said Nate Graham in his weekly report . "Fear not, we won't leave you out in the icy cold blackness of night… alone, hungry, and unable to upgrade your software using a GUI application."
Here's what's coming to KDE Plasma 5.16, KDE Applications 19.04, and KDE Frameworks 5.56
After tomorrow's release of the KDE Plasma 5.15 desktop environment, the team will concentrate their efforts on adding new features or improving existing ones for the KDE Plasma 5.16 desktop environment, slated for release June 11, 2019, as well as the KDE Applications 19.04 software suite, which arrives on April 18, 2019.
Highlights of the KDE Plasma 5.16 release include improved support for multi-screen configurations as the lock screen's focus will now follow the screen where the mouse cursor is located, improve Plasma Discover's ability to better support various apps from store.kde.org, and much-improved System Settings pages.
Improved icons in many System Settings pages
Other improvements coming to the KDE Plasma 5.16 desktop environment are the ability of the Color Picker widget to allow users to drag the current color directly from the widget without having to open it first, and the implementation of a spinning busy indicator when starting up standalone app launcher widgets.
On the other hand, the KDE Applications 19.04 software suite promises to let users rip audio CDs in the Opus file format, add thumbnails for .epub and .fb2 eBook files, as well as .xps files and various other Microsoft Office files, and implement sorting by date in Dolphin's "Downloads" folder and "Recent Documents" view.
Furthermore, KDE Applications 19.04 improves the Project Plugin's tree view in the Kate editor to show all menu items for Git items that contain "umlauts" in their names, and adds two new keyboard shortcuts in the Gwenview image viewer for rotating left (Ctrl+Shift+R) and focusing the URL bar (Ctrl+L).
Lastly, the upcoming KDE Frameworks 5.56 software suite, due for release on March 9, will improve Screen Edge's glow effect, add proper inline buttons in System Settings' new-style grid views, improve drag and drop of desktop icons with Qt 5.11 or later, improve Kate's "Print Preview" functionality, and make KDE Plasma update all of its colors instantly after changing the color scheme.
New inline buttons in the new-style grid views used in many System Settings pages
Thumbnails for eBook files
Subtly rounded corners for KDE Plasma dialogs, panels, and OSDs
QML Spinboxes now display the correct I-beam cursor when hovering over the number
猜你喜欢
1

Docker has released Kubernetes support in their stable channel for Docker Desktop on Windows and on Mac. Kube...

160

.emacs.d - My personal emacs settings, and the ones used in @emacsrocks

86

104

If you use the official docker image for php and want to modify e.g. max_post_body_size, you might come to theconclusion that adding a custom php.ini might be the only solution.In terms of the 12factor app manifest, this is kind of disappointing...

125

config - personal dotfiles and settings

177

www.xda-developers.com

1年前

The Google Pixel 2 and Pixel 2 XL have an Easter egg mini game hidden in Active Edge settings where you squeeze your phone to pop bubbles.

96

laravel-settings - Laravel 5 persistent application-wide settings with Javascript helper function.

88

www.computerworld.com

1年前

Supercharge your Android phone's Chrome browser with these powerful yet out-of-sight options.

96

Persistent settings package for Laravel

43