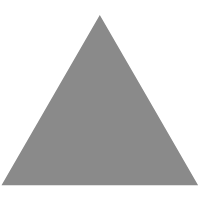 0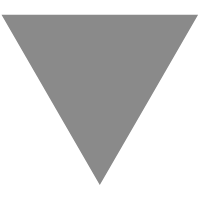 SAP CRM Tutorial
Overview of SAP CRM
Customer Relationship Management or CRM, if you work in the field of sales, marketing or customer service, I am sure you must have heard of the word CRM, but what does it mean, what is the use of it for your business. In this tutorial, we will discuss some of the main concepts of CRM. That is, we will mainly concentrate on SAP CRM. In this commercial world retaining existing customers and making new customers to expand the business has become more challenging. Also, the cost associated with finding new customers is too expensive that not all organizations could afford. Maintaining a healthy and productive customer relationship is the best way to make sure a bright future of your business.
Go through SAP CRM for More insights: https://intellipaat.com/blog/tutorial/sap-crm-tutorial/
SAP CRM Marketing CRM Marketing is mainly used to plan all marketing related activities and implement across organizations successfully. This basically includes analyzing the market and valuable customers. It also helps marketing persons to create marketing demands, brand awareness and build customer relationships. It also includes lead generation, identifying target customers and lead generation.
Here is a list of key points that are managed in CRM marketing: • Campaign Management • Customer Management • Lead Management • E-marketing • Promotion Management • Marketing plan Below are some of the features: • Manages marketing campaigns including design, execution, coordination, optimization, and monitoring. • Deals with the analysis of customer behavior, products, market channels, etc. • Provides an option to gather, qualify and distributing leads • Can be used to create personalized product proposals for respective websites Marketing plan Marketing policy in an organization can be implemented using a marketing plan. These marketing plans play an important role in any marketing project hierarchy. This is mainly used as a tool for planning budgets and targets in a marketing strategy. Marketing plan elements are used to define the structure of a marketing plan in the form of hierarchies and you can assign campaigns to each marketing plan element. Market plan and campaign management can be defined by following the below link: SPRO → IMG → Customer Relationship Management → Marketing → Market Planning and Campaign Management.
SAP CRM Service SAP CRM service mainly deals with managing the various service cycles and its components. As we are already aware that customers are expecting more services from organizations. SAP CRM provides an end-to-end solution to manage customers in terms of services. That helps the organizations to increase customer loyalty and profitability. It also provides a predefined business role for service professionals. One can manage the service cycles that include agreements, contracts, order management, complaints using SAP CRM.
SAP CRM service can be accessed from different ways in any CRM. Following are the key functions that can be performed from an SAP CRM WebClient: • Service Order, request, ticket and Contract Management • Complaint Management • Case Management • Workflow and base management • Workforce and knowledge management
SAP CRM Channels SAP CRM provides an option to implement various channels for all your businesses such as the internet, telephony, field sales, and partners. This mainly increases customer interactions. It also provides a user-friendly interface to maintain their day-to-day activities or tasks. SAP CRM also offers customer-specific requirement and industry-specific processes. Below are some of the interaction channels in SAP CRM: • Back-office • Field service or offline-user • Interaction center • Web channel management • Partner channel management
Originally published at www.intellipaat.com on September 5, 2019