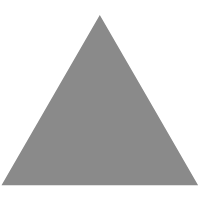 0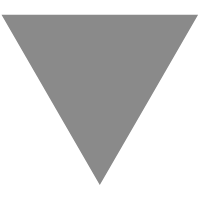 SAP S4 HANA Logistics Tutorial
SAP S/4HANA Logistics for Beginners Years ago when technology was not gratified and people relied upon manual means to conduct their businesses, they were subjected to a myriad of challenges when it came to resource management. Striking the hammer when the iron was hot, SAP came up with an efficient ERP system for the logistics vertical. Since then, SAP Simple Logistics has evolved as the best ERP for logistics management. The technology is growing and so is its demand. The average pay of a SAP S/4 HANA Logisitcs is around $80,000. There are a lot of enterprises and industries in the world. Meeting consumer demand and sustainable time management has become a hinderance for the enterprises to stay organized and function adequately. Hence, a solution to this problem was developed: SAP S/4HANA Logistics. For more Information about SAP S/4 HANA Visit: https://intellipaat.com/blog/tutorial/s4-hana-logistics-tutorial/
This tutorial shall pave way to the whole world of SAP S/4HANA Logistics, where its concepts are explained in a detailed yet simple manner to enhance your knowledge in this domain. Audience SAP S/4HANA Logistics is mostly suitable for Business Analytics Professionals, SAP Solution Architects, Application Consultants, SAP Technical Consultants, and Project Managers. For people who are enthusiastic and willing to learn about SAP S/4HANA Logistics, this tutorial will be a stepping stone. Prepare yourself for the Interview on SAP HANA Logistics with these SAP HANA Logistics Interview Questions: https://intellipaat.com/blog/interview-question/s4-hana-logistics-interview-questions/ Prerequisites Individuals who have basic knowledge in ERP can take up this tutorial and enrich their knowledge in SAP S/4HANA Logistics. In addition, it would be beneficial if an individual has prior knowledge in SAP management.
Why to Learn SAP S/4HANA Logistics? There are various benefits of learning SAP S/4HANA Logistics • SAP Logistics helps you improve in various business processes. • Learning and deploying SAP Logistics techniques in any business leads to greater productivity. • It is an effective and cost-saving business solution; hence, many enterprises make use of it. • It increases business agility and seizing opportunities in enterprises. • You will gain instant insights to make right calls quickly by addressing different business needs. • SAP Logistics provides lower risk and more flexibility, while you meet customer needs in industries.
Originally published at www.intellipaat.com on September 6, 2019.