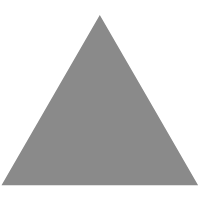 78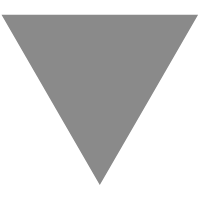 I'm harvesting credit card numbers and passwords from your site. Here's how.
source link: https://hackernoon.com/im-harvesting-credit-card-numbers-and-passwords-from-your-site-here-s-how-9a8cb347c5b5?gi=ccec8b59681b
Go to the source link to view the article. You can view the picture content, updated content and better typesetting reading experience. If the link is broken, please click the button below to view the snapshot at that time.
read, write and learn about any technology
Notifications
Happy Weekend, enjoy these top stories from this week, UTGARD, THUVIA, and more 💚
Last Saturday at 6:00 PM
Good news Hackers! Our stats graph has leveled up - see how much time daily people spend reading your stories!
Last Thursday at 11:17 AM
Annotate any hackernoon stories to win a free t-shirt!
02/13/2023
New Contest Alert: Win BIG with the #web-development and #ecommerce writing contests!
02/13/2023
🚨 WINNERS ALERT 🚨 #growth-marketing Writing Contest Announces Round 4 Results 🕺 💃
01/30/2023
#respectthefuckinggreen mug, OG Tee, and other Hacker Merch at 15% Discount until 1/31/2023
01/18/2023
It's Not Over Until It's Over! Read our 2022 recap! 📗
12/26/2022
ChatGPT is on 🔥! What do you think is next for A.I?
12/15/2022
New Writing Contest Launch! Win Up To 500 USD Per Month on #MobileDebugging Stories!
12/05/2022
HackerNoon is a Multi-language Platform: All Top Stories Now Available in 8 Languages
11/28/2022
Over 100,000 votes have been casted for this year's Noonies Nominees. Results will be announced on December 1st.
11/28/2022
Start off your week the right way! Here are some must-read top stories from this week, The Trail to the Sea, Culture, The Philosopher's Public Library and more 💚
11/28/2022
Recently laid off from a tech company? Share your story for free on HackerNoon!
11/14/2022
New Week, New Chance to Win from $18,000! Enter #EnterTheMetaverse Writing Contest Now!
11/08/2022
Stable Diffusion AI Image Generation is Now Available in the HackerNoon Text Editor!
11/03/2022
HN Shareholder Newsletter: Green Clock Strikes Noon :-)
10/26/2022
Vote now on HackerNoon weekly polls!
10/26/2022
Highlight any text on a story and HackerNoon will generate beautiful quote images for you to share!
10/26/2022
Don't miss out on the daily top trending stories on HackerNoon! Subscribe to TechBeat to see what people are currently interested about!
09/20/2022
HackerNoon now publishes sci-fi! Read some of our science fiction stories today and submit your own!
09/05/2022
$200k+ in Committed Writer Payouts for HackerNoon Writing Contests. Enter to Win Monthly Prizes!
08/29/2022