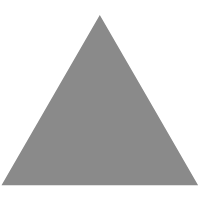 117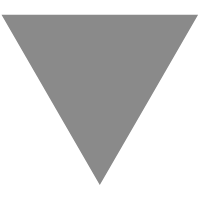 MasterStroke99 comments on Battery life on my 16 months old HTC10 is a joke
source link: https://www.reddit.com/r/HTC10/comments/7i1o5l/battery_life_on_my_16_months_old_htc10_is_a_joke/dqvuznn/
Go to the source link to view the article. You can view the picture content, updated content and better typesetting reading experience. If the link is broken, please click the button below to view the snapshot at that time.
Battery life on my 16 months old HTC10 is a joke
Press J to jump to the feed. Press question mark to learn the rest of the keyboard shortcuts
Found the internet!
level 1
The reason why we are getting hugher sot in marsmmallow as compared to nougat is, in marsmallow htc has disabled the high performance 2 core. System was running only on 2 lower performance core and higher performance core will be enabled at the time of heavy usage and gamming. But in nougat they have enabled all 4 core. So system is using more power while that is not needed and we are getting less sot.
I have discovered this issue, as i was getting low benchmark on marshmallow so i checked my cpu core and found out that 2 core are in sleep mode while when i upgraded to nougat i got higher benchmark and checked my core and all core are running.
Benchmark : Nougat - 155 - 160k Marshmallow : 110 - 119k
level 2
Would could possibly be the thinking behind the decision to permanently enable the high-performance cores? ಠ_ಠ
Also, if on Marshmallow the high-performance cores would activate under load, shouldn't your benchmark in Nougat and Marshmallow be the same, as I assume running the benchmark qualifies as "heavy use or gaming"?
level 2
That's interesting and it explains why (at least for me) the phone got so much snappier after Nougat. I wonder what their reasoning was. Personally, I'd rather have the battery life than the performance boost.
level 2
Benchmark : Nougat - 155 - 160k Marshmallow : 110 - 119k
Hi, could you confirm which benchmark you are talking about? The HTC 10 typically scored ~155k in Antutu on Marshmallow in testing conditions, and does the same on Nougat.
It is possible to consistently get lower scores on a specific device due to the software configuration, which may have been fixed when you got the upgrade to Nougat.
The HTC 10 is definitely seeing much worse battery life than on launch, but I haven't seen any evidence of it being because of changes in the CPU scaling behaviour. As far as I can tell, it's just normal (albeit a bit intense) battery degradation.
level 2
No... simply No. On MM core 3 had horrible Thread migration forcing all tasks onto other cores, causing it to behave like a 3core phone. But still all cores were active and running, core 3 and 4 always at the same clock. The big cores only go into sleep mode when the screen is off. HTC PnP manager was doing the thread migration, there are Tweaks for PnP Manager out there to stop that.
If you want better Batterylife activate Batterysaver modus or manually limit all 4 cores to 1324mhz, because that's what it does.
The bad Batterylife most people are having is simply because the battery went bad... Batteries do that over time. You can read a lot of people complain about battery of the HTC10 dying at 20-40% left. Normally you should have about 75-85% Left after 600 charging cycles, but it seems HTC didn't put good quality batteries into the HTC10. But hey... who'd want a phone with a changeable battery? Better buy a new phone after 2 years!